SMOK is a leader in the vape industry, offering some top-tier vape kits, mods, and tanks to satisfy every vapers' dreams. Some of their products even make it into our list of top 5 unique vapors, a proof of their creativity and ingenuity. Therefore, the SMOK authentication system exists to help SMOK protect their products against counterfeiting.
In this article, let us look at the top 3 reasons why you should check your SMOK authentication when shopping for vape on VaporDNA. And to save on purchases, don't forget this VaporDNA coupon code!
What is SMOK authentication?
As the name suggests, SMOK authentication is a system for users to conduct a SMOK authenticity check. It is a two-factor system that verifies whether the SMOK product you're using is actually made by SMOK or is a counterfeit item. In simple terms, the system works by having you scan the SMOK authentication code – a QR code – on your product packaging and binding your product to your SMOK account. As a retailer of SMOK, VaporDNA encourages customers to use this authentication process to verify the genuineness of their purchases.
SMOK products are available in many vape stores, and some of them are among the most popular vape kits on VaporDNA. To shop for SMOK devices for cheap, get this VaporDNA coupon code now!
Extra VaporDNA discount June 2022
So why should you check your SMOK authentication?
There are many reasons why checking your SMOK authenticity is a good idea. Here we give you the top 3 reasons to do so.
SMOK authentication tells you whether your device is counterfeit
Counterfeit goods is something that plagues many industries, including the vape industry. Buying counterfeit goods means you are paying the same price for a product of inferior quality. This difference in quality can sometimes be minimal and marginal, such as in minor downgrades in the amount of vapor generated, battery life, or product longevity.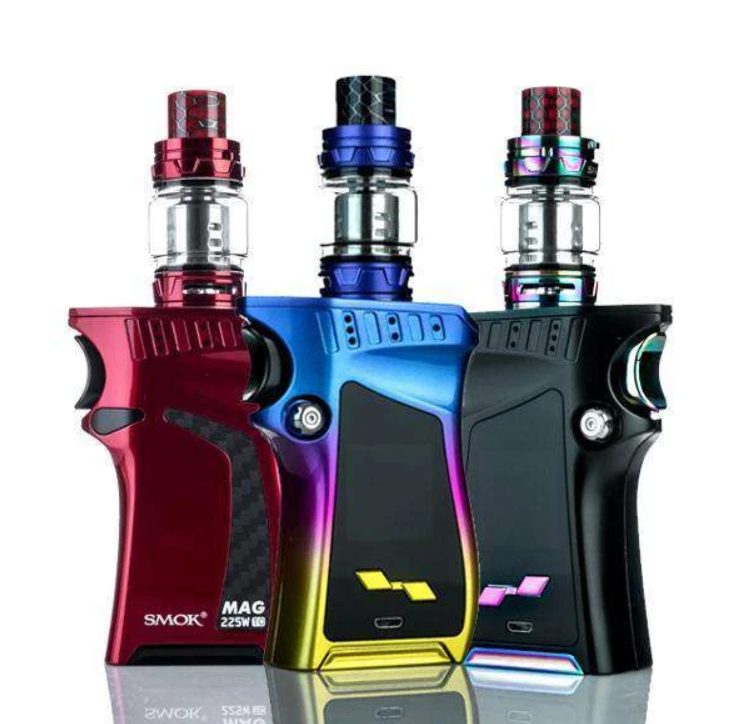 However, when the counterfeit product is greatly inferior, it can be the source of some major issues. For instance, a good number of cases of potentially lethal exploding vapors are due to the use of counterfeit or 'fake' vape pens. What's more, manufacturers like SMOK do not issue warranty for non-genuine products, and thus you would be spending quite a lot on fixing issues that could have been covered by warranty.
If you're worried about buying 'fake' SMOK devices, try shopping on VaporDNA. They are a leading online and offline retailer of all things vape pride themselves on their quality of service. To help you shop cheaper, we have picked out some very useful VaporDNA coupon code!
SMOK authentication allows for returns
If you've scanned and defined your SMOK authenticity, you would have solid grounding to demand a return or refund from your retailer. Most vape stores have solid policies that demand clear evidence for products to be returned. This means you cannot just return a product because it 'feels' or 'seems' counterfeited.
With a SMOK authentication test result, you can easily get in touch with your vape store or with SMOK customer service to ask for proper compensation. Specifically, in the case of VaporDNA, buyers can benefit from its excellent 45-day refund policy, a unique policy that makes VaporDNA extremely safe to shop on.
Authenticating is supporting the vape community
Most vape manufacturers depend on the sales of their products for revenue. Of course, they can only earn something back from purchases of legitimate products, not counterfeit ones. Using SMOK authentication to detect whether your product is 'fake' and reporting to the store you bought from is a great way to let vape companies know the existence of malicious counterfeiting practices. This would allow them to start thinking about ways to better protect the product they've put their hearts and minds into. This would also mean taking a step closer to a safe vaping community to enjoy what we all love.
Additionally, authenticating your SMOK products can also let your vape retailers know they're sourcing from the wrong place and adjust their practices. As premier distributors of vape products, stores like VaporDNA take pride in selling authentic goods and would commit to protecting customers and the vape community in general against malpractices.
Conclusion
All in all, SMOK authentication is an extremely useful system to help you make sure you are using only the best, most genuine products. A great way to make sure your purchasing top-quality devices is to shop on VaporDNA. To save tons on your shopping, try using this VaporDNA coupon code!