You just get your new Sleep Ez latex mattress but maybe you don't know how to use it in the right way to obtain the best results. When to replace your mattress? How to choose the ideal foundation for the mattress? How to adjust the mattress? All will be answered below!
#Tip 1: When to replace the Sleep Ez latex Mattresses?
Traditional innerspring mattresses have an average lifespan of around 7 years. Your mattresses may last longer or need replacing more quickly depending on a variety of factors. If you are waking up with aches and pains, unable to get a full night of sleep or notice you sleep better in other places, a new mattress should be on your spring cleaning/replacement list. Sleep Ez latex mattresses typically last 10-15 years, depending on the size and sleeping habits of the customer. The benefit of buying a latex mattress with layers is that you can avoid replacing the entire mattress and simply replace layers as-needed throughout the life of your mattress. Making sure you use an appropriate mattress protector can help extend the life of your latex mattress.

Fortunately, you can save up to 30% of your orders by using Sleep Ez coupon code. Click here!
Extra Sleep EZ discount May 2022
#Tip 2: Choose the right foundation for Sleep Ez latex mattress
After deciding which mattress is right for you, the next step is to choose your preferred foundation for Sleep Ez latex mattress. There are types of mattress foundations that work best with a latex mattress. Overall, a foundation for a latex mattress must simultaneously support the mattress fully as well as allow it to breathe.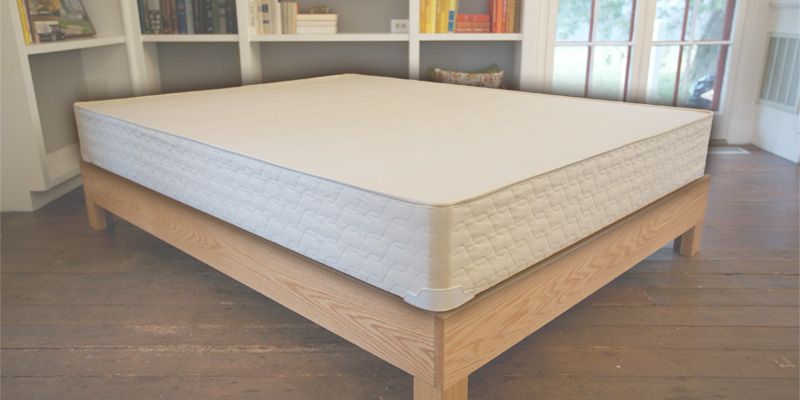 For a Sleep Ez latex mattress, there are two options such as box spring and adjustable base.
Option 1: Box spring
If you are going to be purchasing a box spring, one with slats that are less than 3" apart is ideal (2.75" is usually best).
A box spring with the proper spacing between slats allows the mattress to have some air on the bottom so that heat does not build up inside of it.
Moreover, it provides suitable support for the mattress so that the latex does not sag between the slats.
If you let your latex mattress sag between the slats, the foam will prematurely weaken as it stretches between the gaps.
Sleep EZ offers quality box springs straight from its website, made by US Box Spring.
See our blog of Top 3 Sleep Ez coupon 2021 to know more ways to save on Sleep Ez shopping.
Option 2: Adjustable base
On the other hand, another popular option is a luxury adjustable base. These bases are an excellent choice for someone who is looking to maximize the versatility of their mattress. 
These adjustable bases allow you to change the functionality of your bed with complete ease.
Need to sit up to read? Just adjust your frame, and you're ready to cozy up with a book.
Do you need to elevate your head to relieve snoring? Easy! Getting a split adjustable allows you to take the customization even further, allowing both sleepers to sleep the exact way they prefer in the very same bed.
Sleep EZ sells adjustable frames made by Leggett & Platt and Reverie, offered directly through their website.
When you purchase one through Sleep EZ you get free White Glove delivery service, and if you purchase a Sleep Ez latex mattress and a foundation together, there are discounts as well.
See our list of Sleep Ez coupon codes to save up to 30% your orders and find a perfect foundation for perfect sleep.
#Tip 3: Adjust the Sleep Ez latex mattress
Every individual's body is unique, so how anyone adjusts to their new mattress will be unique as well. Because you may be one of the many people to get a new mattress because your old one did not fit their body, you may experience some discomfort as your body adjusts to your properly fitted mattress. Even if your previous mattress did fit, there is still a chance that you may experience discomfort as well. Don't worry: this is only temporary! The adjustment period usually only lasts between one and two weeks.
After receiving your Sleep Ez latex mattress and sleeping on it for a few nights, if you start to notice pain on pressure points such as the shoulders or the hips or limbs falling asleep, your mattress may be too firm. If you experience lower back or spinal pain, then your mattress may be too soft, and you are likely not receiving enough spinal support. Pay attention to your mattress and how your body responds; if you feel intense pain or discomfort, please contact them to help fix the problem with you.
You can take a look at Happsy mattress reviews: A perfect choice for healthy lifestyle to another great mattress requiring little adjustments.
Sleep EZ offers simple layer exchanges so that we can fine tune your mattress, even after you have begun using it. So, if your mattress is not quite right, we will work with you to adjust it properly. Our representatives will guarantee that you are getting the best night of sleep you possibly can. It's all part of purchasing a mattress with Sleep EZ.
You can take a look at Sleep Ez pillow reviews: Perfect choice for all beds to know more about pillows of this brand.
Conclusion
To sum up, we just listed out 3 important tips for using the Sleep Ez latex mattress. Don't forget to use the Sleep Ez coupon code to save up to 20% of your purchases. Click here!
Extra Sleep EZ discount May 2022