VaporDNA is a premier vape store offering anything you need for vaping. Their products range from vape kits and mods to e-juices, flavor pods, and other accessories. While located in the US, VaporDNA welcomes customers from all around the world. So how long does VaporDNA take to ship? And where does VaporDNA ship from and to? Find out in our all-inclusive guide on VaporDNA shipping! For some great savings on VaporDNA products and shipping, don't miss out on this VaporDNA coupon code!
Domestic VaporDNA shipping basics
VaporDNA is a well-known vape retailer within the US. Therefore, shipping within the domestic market receives great attention!
Where does VaporDNA ship from?
Currently, VaporDNA has 2 physical storefronts. These 2 stores great places for customers to come and try out some vape products to see if it suits their preferences. They are both located in California and specifically at these addresses: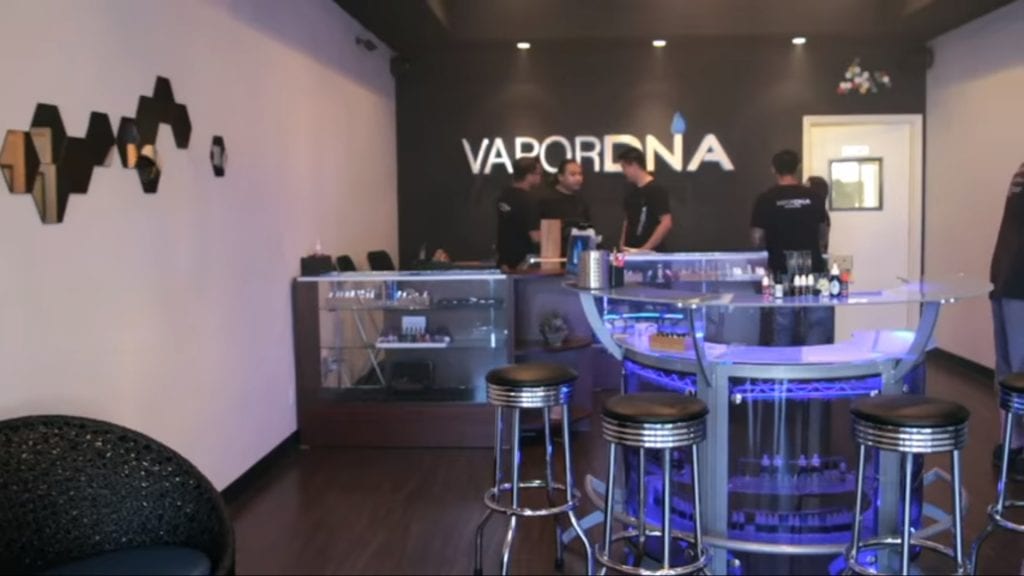 Huntington Beach Store:
Address: 8162 Talbert Ave. Suite 103, Huntington Beach CA
Operation Hours:

Sunday – Thursday: 11am – 9pm
Friday – Saturday: 11am – 10pm
Torrance Store:
Address: 22517 Crenshaw Blvd. Torrance CA 90505 (Intersection of Crenshaw & Sepulveda, next to 310 Liquor Store)
Operation Hours:

Sunday – Thursday: 11am – 9pm
Friday – Saturday: 11am – 10pm
Whether you are looking to come see your products directly or purchase online, save tons on VaporDNA products using this VaporDNA shipping code!
Extra VaporDNA discount June 2022
How long does VaporDNA take to ship?
All VaporDNA shipping should take up to 24-72 hours to process, no matter how they are shipped and where they are shipped to. Domestically, your orders can either be shipped by FedEx or USPS – both of which are highly reliable shipping services.
To understand better how much time your shipping might take, note that pick-up date counts as Day 0. Additionally, all shipping days are measured in terms of business days (Monday to Friday). Also, major holidays are not counted as business days, and thus will be excluded from the shipping time frame.
Domestic VaporDNA shipping – state bans and requirements
With the ongoing vape bans or restrictions among different states, it might be confusing as to how shipping works for each state. Here are some guides!
VaporDNA shipping – California
California's STAKE act gives VaporDNA shipping some clunky requirements. Check below to see:
VaporDNA is required to contact customers that place orders to be shipped to California. These calls will be made after 5 PM PST using VaporDNA's automated telephone service.
VaporDNA cannot ship California orders to PO Boxes. They can only ship to official billing addresses and an adult signature is required
VaporDNA shipping – Total vape bans
Some states and cities have exercised strict total vape bans, meaning that shipping to them is impossible. These places include
New York – since 7/1/2020 (for online purchase)
South Dakota
Utah
Vermont
San Francisco, CA
VaporDNA shipping – Flavor bans
Some states forbid the shipment of flavors. Therefore, certain flavors or e-juices cannot be shipped there. These places include:
Massachusetts – only plain tobacco allowed
New Jersey – since 4/20/2020
New York – since 5/18/2020
Rhode Island
Arkansas – no e-liquids allowed
VaporDNA shipping – CBD bans
Along with flavors, CBD products are also banned in a few states including Montata and Washington.
VaporDNA shipping – Adult signature required
Last of all, some states require confirmation signatures from adults for all shipping orders. These states include:
California
Connecticut
Delaware
Hawaii
Iowa
Massachusetts
Minnesota
Nevada
North Dakota
Oregon
South Carolina
Texas
Virginia
Washington
Domestic VaporDNA shipping – other useful notes
Order tracking
Order tracking is done easily and seamlessly on VaporDNA's website. Once you have placed your orders, a VaporDNA shipping code will be sent to you for tracking.
Lost or missing orders
Lost or missing shipping orders is something that can happen quite often. Here are some details to note:
VaporDNA does not take responsibility for lost or missing orders
You should reach out to the shipping carrier (FedEx or USPS) to inquire about lost or missing orders
If you input incorrect/false addresses for shipping, any issues caused by this will not be VaporDNA's responsibility
Canceling or altering orders
Orders can be changed 30 minutes after it has been placed. For longer periods than that, VaporDNA cannot make sure a change, cancel, or refund is possible.
VaporDNA shipping – Saving tip!
Last of all, having read through some serious info on VaporDNA's shipping, you might be wondering how you can save on shipping. If you've read our article on VaporDNA saving tips, you might already know that VaporDNA offers some great deals currently. One of those deals is free shipping on all orders from $59 with FedEx and $49 with USPS. So, if you're looking to purchase some of the higher-end kits in our top 5 VaporDNA vape kits, you are sure to save on shipping!
Conclusion
So that was it for our article on everything related to domestic VaporDNA shipping. If you're looking for info on international orders, check out our guide on international VaporDNA shipping. Otherwise, grab this VaporDNA coupon now to enjoy massive savings!