The Xcaret area on Yucatan Peninsula is a wonderful destination for your summer getaway. At the heart of its entertainment offerings lies 3 unique theme parks: Xel Ha, Xcaret, and Xplor. So which is the best park for you, between Xel Ha vs Xcaret vs Xplor? Read our guide below to learn more about these magnificent theme parks, remember to use our Xcaret coupon to save on them!
Xel Ha vs Xcaret vs Xplor: Basic Info
Before going into details, Our Xel Ha vs Xcaret vs Xplor comparison begins with some basic aspects of these 3 theme parks.
Xel Ha Park
Xel Ha is one of the most beautiful parks in the Playa del Carmen area. The park was founded in 1995 around the Xel Ha inlet, which used to serve as a port and pilgrimage point. The blue lagoon of Xel Ha is considered its main attraction, and is one of the largest flora and fauna reserves in the world. At Xel Ha, you can enjoy the unique experience of snorkeling in clear blue water, along with other activities such as swimming, kayaking, or even biking.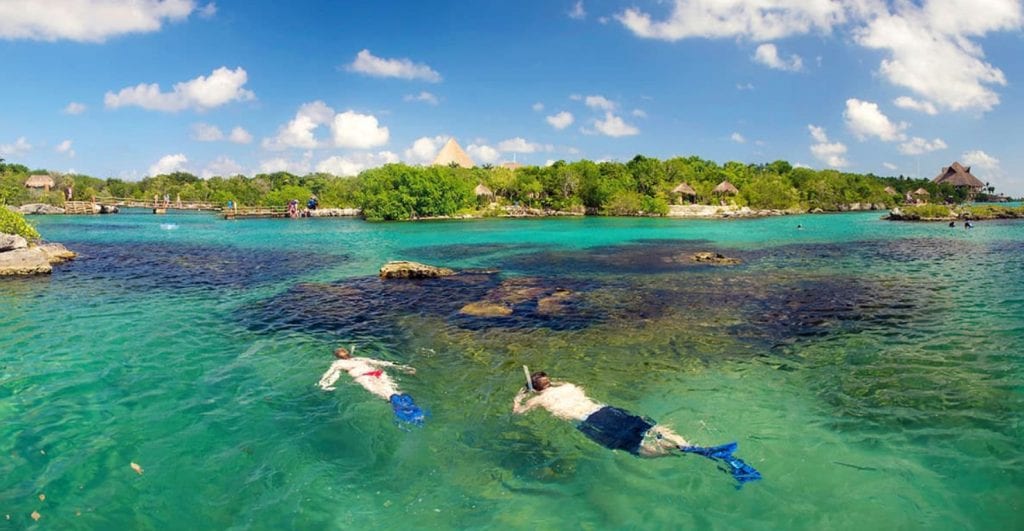 Xcaret Park and Xplor Park
Xcaret is one of the biggest theme parks in Mexico, covering 200 acres of land. Founded in 1990, Xcaret Park prides itself on representing the most distinctive features of Mexican culture and offering a wide range of activities.
Meanwhile, action is king at Xplor. The park comprises several thrilling activities that are sure to send shivers down your spine, including its signature jungle zip line. To read more about these 2 extraordinary parks, check out our Xcaret vs Xplor comparison.
As you can see, all 3 theme parks have distinct features and attractions. To visit them for less, don't forget to grab our Xcaret coupon code!
Extra discount June 2023
Xel Ha vs Xcaret vs Xplor: Range of Activities
Needless to say, activities are the star of any theme park. All 3 of our parks provide visitors with an excellent range of activities that are unique to their own. So which one beats the competition – Xel Ha vs Xcaret vs Xplor? Let's find out!
Xel Ha Park's activities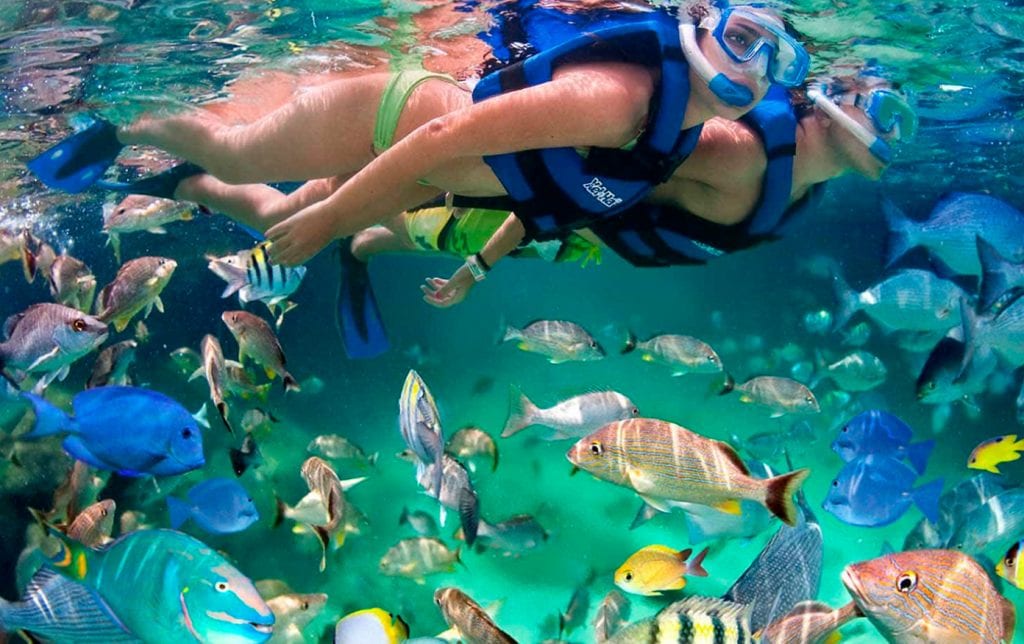 Xel Ha is said by many to be the paradise on earth for swimmers and snorkeling enthusiasts. And for sure, there are quite a few water activities on the list, along with others:
Snorkeling, swimming, or fishing in the blue waters of Xel Ha Inlet with vibrant tropical fish
Taking a river or cave tour while swimming or laying down on floaters
A variety of zipping and swinging activities over the clear waters of Xel Ha
Watching your children splash in Children's World – a kids waterpark
Relaxing in the placid Bay of Caprices
Hiking or biking along jungle trails
Visiting Mayan cultural sites inside the jungle
Visiting Queen Conch Sanctuary Xel-Há – a sanctuary for the endangered Queen Conch
As you can see, the activities at Xel Ha are quite diverse and cater to both the adventurous type and the more tame tourists who wish to learn a bit about the culture of this wonderful place.
Xcaret Park's activities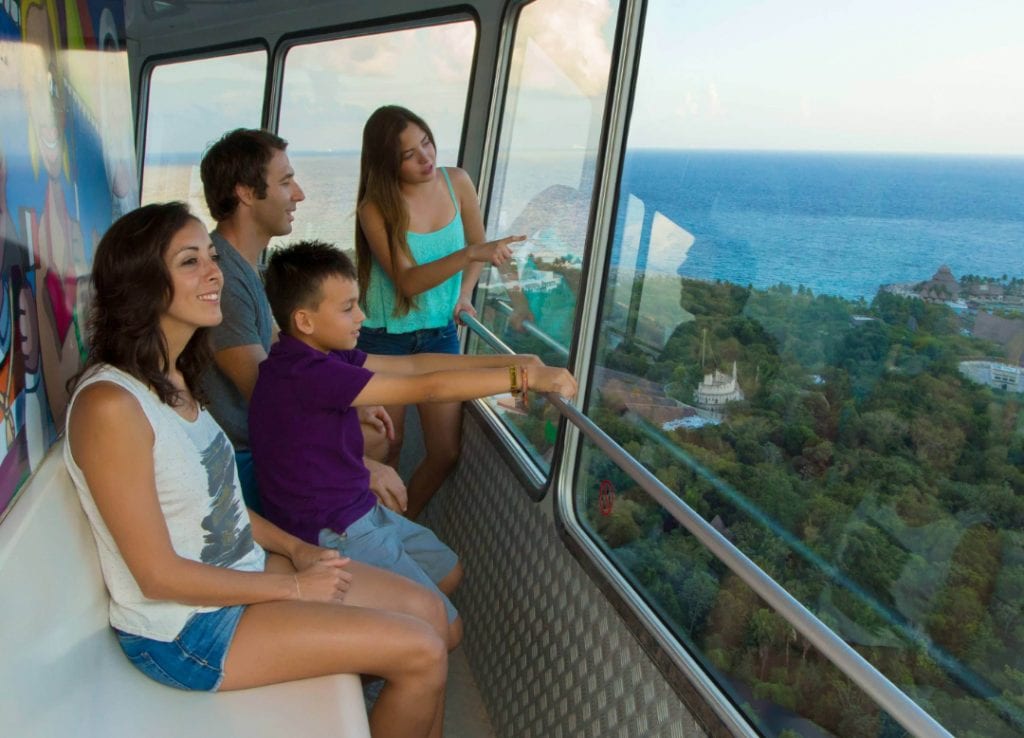 The crown jewel of Xcaret park is its wonderfully authentic Mexican cultural activities. A more detailed list includes:
Swimming or sailing through underground rivers
Visiting a Mexican-style wine cellar (Vino de Mexico Xcaret)
Glimpsing the golden age of Yucatan through the Hacienda Henequenera mansion
Marvelling at the Chapel of Our Lady of Guadalupe and St Francis of Assisi Chapel
Discovering the lifestyles of Mayan people in the Mayan Village
Studying archeological sites to see the beginnings of Mayan culture
Enjoying the 80-meter-high view of the Scenic Tower
Learning Mexican culture by visiting a genuine cemetery (Bridge to Paradise)
Letting your kids splash in the Children's World section of the park with fun slides, suspension bridges, and more
Additionally, Xcaret park also hosts recurring celebratory events on Mexican holidays, such as the Papantla Flyers and the Day of the Dead Festival. And that's just to name a few. In fact, the park is so big, you might even get lost without using an Xcaret map!
Xplor's activities
Xplor is perhaps the most physically demanding of the 3 parks, yet also equally exciting and fun. Its activities include:
Zip-lining over Riviera Maya in two seven-zip-line circuits. This is quite the highlight of Xplor, as not only can you experience the thrill of sliding above the jungle, but also get amazing view of the Caribbean waters just nearby
Riding amphibious vehicles around the jungle
Swimming or paddling through the underground rivers and witness prehistoric landscapes like no other
Underground expeditioning through the crystal caverns of magnificent sceneries
Hammock-splashing: Xplor's original take on the traditional zip line, which boards you on a sliding hammock along a zip line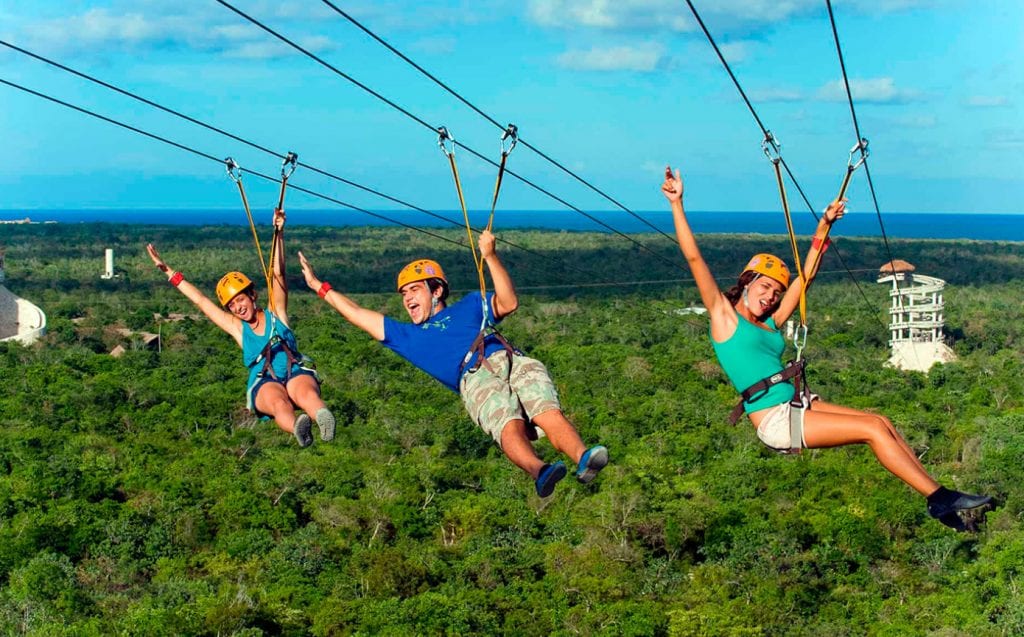 Apart from all the exhilarating rides, Xplor also offers you rest stops with smoothie bars and snack refills to power through a day full of fun physical activities. Sounds great!
All in all, while Xel Ha provides a wide array of activities, Xcaret and Xplor each specializes in culture and extreme rides, respectively. At the end of the day, it depends on who you are going with and who might enjoy what kind of experiences more. Xel Ha and Xcaret are certainly more family-friendly, while Xplor is best suited to the more daring.
Indeed, this Xel Ha vs Xcaret vs Xplor activity comparison all comes down to your personal preferences. But whatever those may be, you can always save on your next trips with our Xcaret coupon code!
Xel Ha vs Xcaret vs Xplor: Cost
Let's face it, cost is one important factor in our Xel Ha vs Xcaret vs Xplor comparison. Each park has several options and bundles for different benefits. For the sake of comparison, we're going to go through the most basic pricing option of all 3 parks.
To begin, Xel Ha charges $89.99 for its Xel Ha All-inclusive package at the time of writing, which includes access to the park itself and meals at its various restaurant options. Additionally, the package also covers snorkeling equipment, paddles, or towels, if necessary. This price is halved for children aged 5-11.
As for Xcaret, the basic entry fee for adults is around $100 at the time of writing, and is also reduced by half for children aged 5-11. This price does not include food and drinks, so you also factor in the cost of meals inside the park (around $10/meal). There is also an option to add meals to your package, which costs $25 extra.
The admission fee for Xplor is around $120 at the time of writing and half of that for children aged 5-11. Much like Xel Ha, Xplor's admission fee also includes full access to food and drinks inside the park.
Overall, it would seem Xel Ha is the least expensive option of the three in our Xel Ha vs Xcaret vs Xplor comparison. To see a more detailed comparison between the other 2 parks, visit our Xcaret vs Xplor article!
Xel Ha vs Xcaret vs Xplor: Opening Hours
While not too significant, there is a slight difference in the opening hours of these 3 parks:
Xel Ha: open from 8:30am-6pm, Monday to Sunday may close on specific holidays, etc…
Xcaret: open from 8:30am-10:30pm, 365 days a year
Xplor: open from 9:00am-5:00pm, Monday to Saturday
From our comparison, Xcaret is the most accessible park of the three. While the difference is not much, it would be a bit inconvenient if you do plan to visit Xel Ha on a special holiday or Xplor on a Sunday getaway. Let's move on with our Xel Ha vs Xcaret vs Xplor comparison!
Xel Ha vs Xcaret vs Xplor: Location
Location might be another thing to consider when comparing these 3 parks, as they are positioned quite apart from each other.
Xel Ha park is situated within the Riviera Maya, approximately 240 kilometers to the north of Chetumal, and 122 kilometers south of Cancun. It is quite far from the bigger cities that you may be visiting, but thankfully Xel Ha does offer a transportation pass for $27 extra.
Xcaret is located in Playa del Carmen, approximately 75 kilometers south of Cancun and 6.5 kilometers south of Playa del Carmen along highway 307. This makes it a little more accessible than Xel Ha park.
Xplor is the closest park to Cancun. If you're landing your flight in Cancun airport, your trip to Xplor should only be around 56 kilometers. It is also quite close to Xcaret park, so you could plan to visit them together on one trip.
Conclusion
That is all for our Xel Ha vs Xcaret vs Xplor comparison. We have gone through basic information for all 3 parks, as well as delving into some deeper comparisons. Which park you choose ultimately depends on who you're going with and what all of you like. But regardless, don't forget to pick up this Xcaret coupon to save lots!