When it comes to home decor, few items can rival the uniqueness and elegance of handmade wooden furnishings. While there are certainly quite some options to go with when picking a wooden handicraft brand, Enjoy The Wood definitely stands out among the competition. Founded in 2014, Enjoy The Wood is a family of professional artisans that produces anything from wooden wall maps to puzzles and wooden globes for decoration. A product line of theirs that is less well-known is the Enjoy The Wood recipe book. In this article, let us take a look at this product, as well as its reviews, to see how great it is as an addition to your home. To save on their products, try out this Enjoy The Wood coupon!
Enjoy The Wood recipe book – Basic info
A recipe book might not be what you immediately think of when looking for home decoration products. While wooden maps are totally worth your money, an Enjoy The Wood recipe book might just be the added touch to your kitchen that you're looking for!
So what exactly is this recipe book?
The Enjoy The Wood recipe book is as straightforward as it can get, being an item for you to record all your cooking recipes. Of course, it wouldn't be special if it's just that, so there's more to it! Specifically, every Enjoy The Wood recipe book has a customizable wooden cover that allows you to put specific images or engravings you'd like on your recipe book. This means that the possibilities for you to have something wholly unique is virtually endless!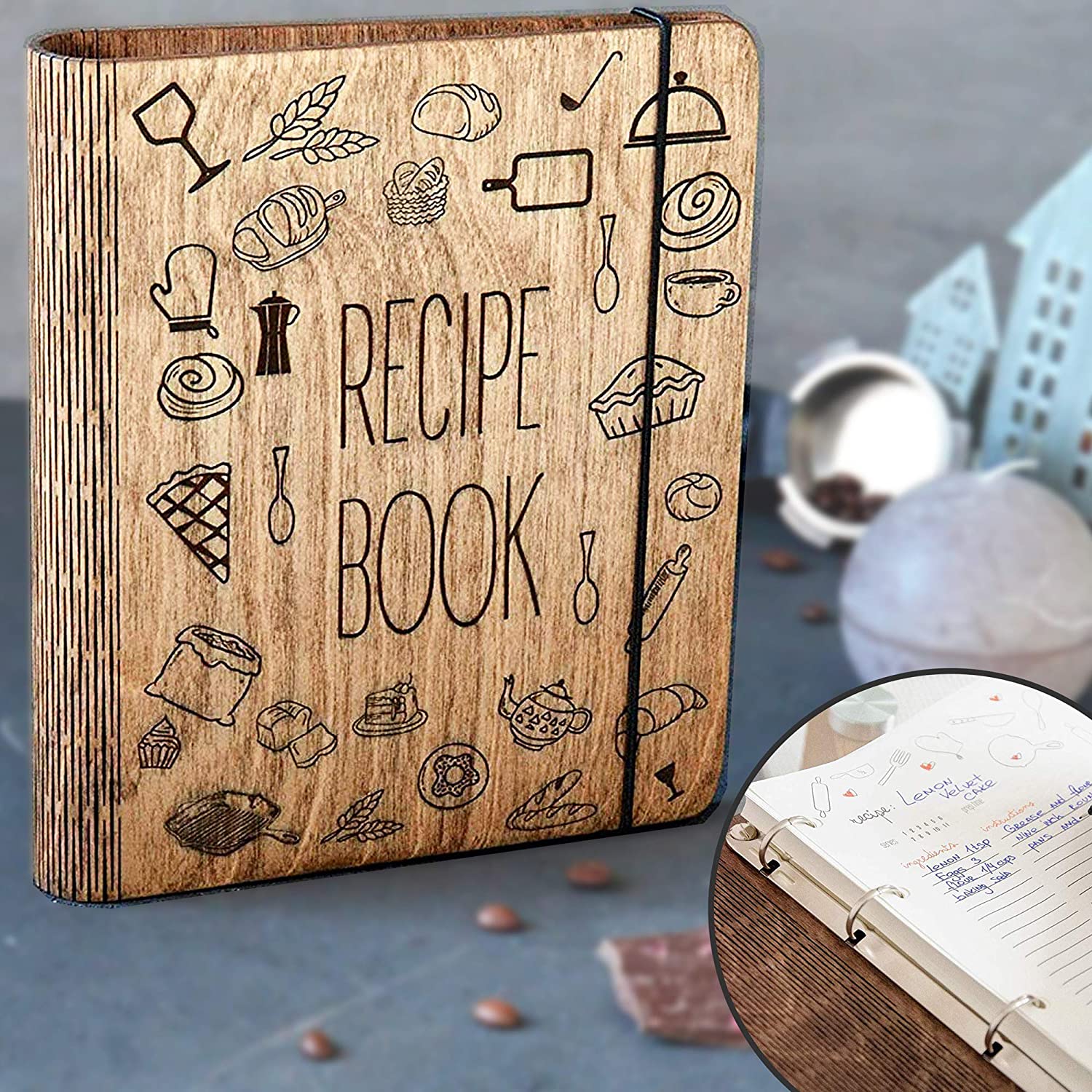 Of course, if you have no specific requirements for personalization, you can also go for the default options provided by Enjoy The Wood. Default doesn't mean bad, though, as you can select from dozens of beautifully intricate cover designs to see which best suits you. The recipe book also comes in many binding styles – binder, notebook, or journal – to add a layer of detail.
Sounds amazing, doesn't it? Well, don't miss out on decent savings for this product by using this Enjoy The Wood discount code!
Extra EnjoyTheWood discount October 2022
Specifications
Sizes: A4, A5, and A6
Colors: vary, but often come in one of 3 different wood stains (see picture below)
Page detail:

Color: milky white
Patterns: lines/squares/recipe pages
Enjoy The Wood recipe book – The reviews
Having gone over the basic information on the Enjoy The Wood recipe book, let us take a look at how it is doing in terms of reviews!
"I absolutely loved this gift!!! Even though my boyfriend broke up with me before Christmas (lol) I still sent it to him since I personalized it and couldn't return it. It seemed too nice to waste. I will definitely order again and love the quality of the product! Beautifully made." – Olivia C.
"I ordered two books… one for me and one for my daughter. Unfortunately, one of them arrived damaged. I took pictures and sent them to Enjoy The Wood and I just received the replacement today in excellent condition. Great customer service and a beautiful product." – Robert P.
"Absolutely loved it. My cousins (whose mother recently passed) are using this to hold all her special recipes and hoping to pass it down to future generations. Exactly what I wanted and the service was great. Thank you!!!" – Layla K.
As you can tell, the reviews are quite positive for this product. In fact, some even hold a 5-star rating on Enjoy The Wood's website!
Conclusion
So that's it for today's article on the Enjoy The Wood recipe book! We hope you have found some useful information on this product and will be considering it. If you do plan to get it for your family, definitely do not forget to use this Enjoy The Wood coupon code!