Maintaining health is always a top priority, but it is especially true during these COVID19 times. With modern medicine comes a ton of drugs for you to keep track of. So how do you do it easily and with science? Introducing the Hero Health pill dispenser – a device that tracks, dispenses, and reminds you of your medicine dosages. So how does it work? Well, read below! To save on this amazing device, use our Hero Health coupon!
Hero Health pill dispenser – How it works!
Despite being a very innovative device, the inner workings of the Hero Health pill dispenser is, in fact, rather simple. Following information on Hero Health's website itself, we're compiling a 3-step process to show how simple and efficient this device works!
Programming
To begin using your Hero Health pill dispenser, you need to program a pill regimen into the device. This can be done using the Hero Health app, and the process is rather straightforward. The Hero Health app has a medication database of its own, so you're likely going to find your medicine in there. If not, you can just create your own medicine name. After entering the names of the pills you need to take, you then simply fill in how many times you need to take them per day, and at which times. Once done, the app connects with the pill dispenser and updates it with your pill regimen.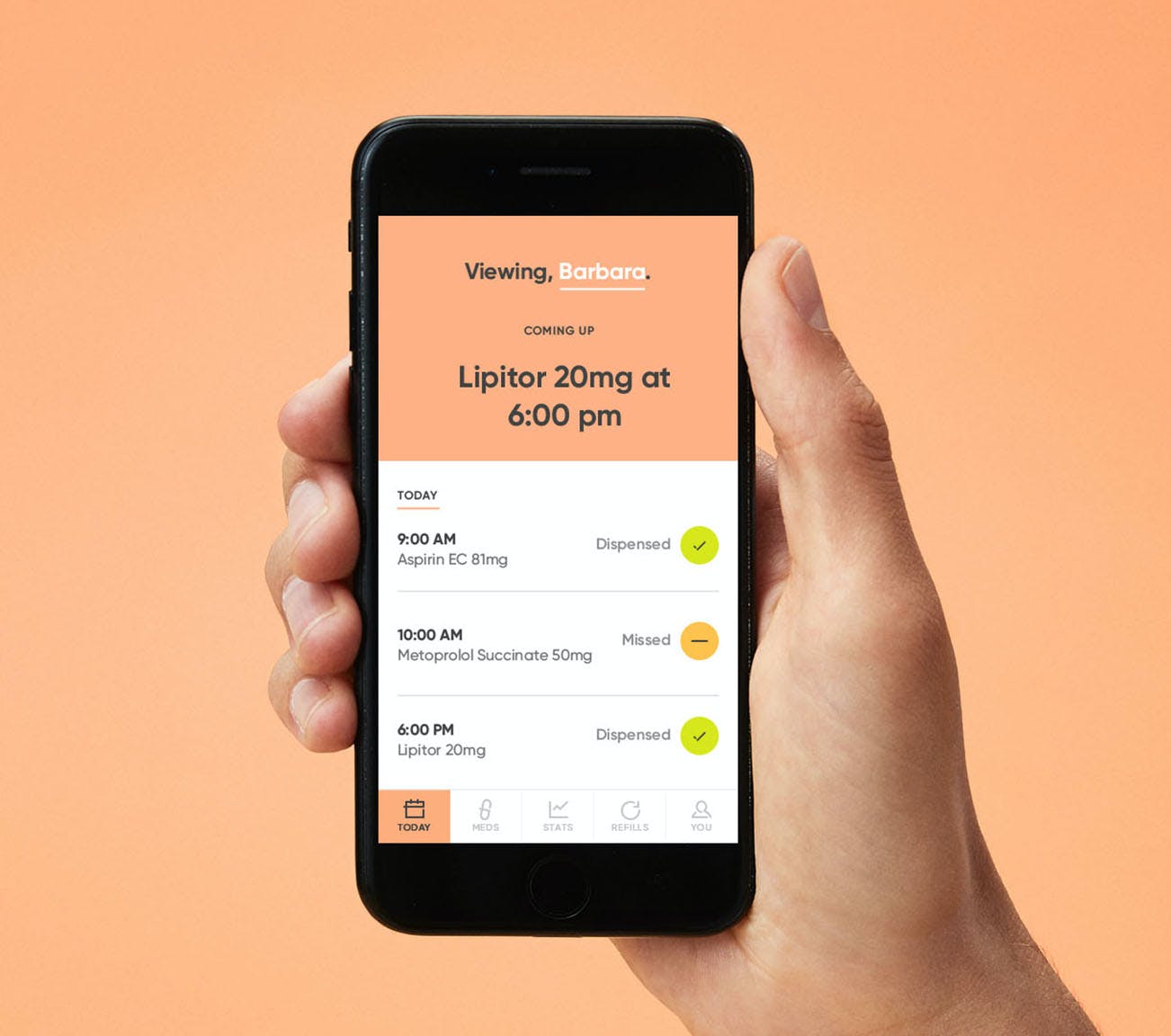 Stocking up and sorting
With a clear regimen, you now need to fill the Hero Health pill dispenser with the pills you will be taking. You do this by pouring one type of medication at a time into the filling cup at the front container of the machine. The dispenser can hold up to a 90-day's supply of 10 different medications – quite a lot. The downside is a bit of inconvenience, since you do need to input each type of medication at a time.
Dispensing
Once you have programmed and stocked up the Hero Health pill dispenser, the final step is to simply enjoy the convenience of getting your pill doses reminded and delivered to you. The machine will remind you on your phone and on its UI when it's about time to take your medication, and all you need to do is push a button to get your medication. Neat!
So, if this seems to be the device you want, why not save on it now with this Hero Health coupon!
Extra Hero Health discount August 2022
Hero Health Promo Code: $50 Off Sitewide
Hero Health pill dispenser – Frequently asked questions
Now that you know how the Hero Health pill dispenser works, let us take a look at some FAQs you may get when learning about the device.
1. Can Hero dispense any type of pill?
Hero supports any pill size or shape. In order to avoid contamination, Hero does not work with half pills, gummies, powdery, sticky or dissolvable pills.
2. Can Hero dispense medication ahead or outside of schedule?
Yes. Doses can be dispensed ahead of schedule and extra medication can be dispensed outside of schedule at any time. All this will be appropriately noted in the Hero app adherence statistics. Caregivers can also choose to receive notifications when extra pills are deposited. When dispensing multiple doses ahead of schedule, for a vacation or long weekend away, Hero will resume normal activity when you return without needing to be reprogrammed.
3. Can I store medication that I don't take on a regular basis in Hero?
Yes – when adding a new medication to Hero, users can select to either schedule the medication, or set it as an "as needed" pill. This allows users to dispense as much or as little of the medication as they'd like, at any time.
Conclusion
Overall, this has been our article on how the Hero Health pill dispenser works. We hope you have learned something of value from this article. For more info on this device, check out our article on the Hero Health cost. Otherwise, check out this Hero Health coupon to save lots!