Whether you are a master carpenter or an amateur, a dado blade is a must-have tool to do your jobs. When browsing around the market, you might be overwhelmed by a myriad of different types and sizes of dado blades which stores offer and feel hard to decide to buy the right one. Here is a buying guide including details about the types of dado blades and when and who to use it. After taking a tour with us, you will feel easier to choose the best dado blade which is suited for your woodworking. Let's explore now!
What is the best dado blade?
A dado blade is a circular saw blade, usually used with a radial arm saw, or table saw, which is used to cut dadoes or grooves in woodworking. As a dado blade is an important tool for your woodworking, there are several key features to consider when purchasing a new one:
Blade Type
The first thing you have to decide is what blade type suit to your job. There are two main types of blade, they are stacked and wobble blades.
A stacked dado blade is more accurate and popular because of its ability to cut precisely different size grooves as well as its safety when using. Meanwhile, a wobble one is relatively inaccurate and needs a less powerful saw to operate. They are also hard to control and tend to be cheaper. However, you can buy a stacked dado blade with an unbeatable price with Toolstoday coupon code right here.
Extra ToolsToday discount September 2023
10% Your Orders - Toolstoday Coupon Code
Compatibility
When you are going to purchase a dado blade you must check and make sure it is compatible with your table or radial blade saw. The teeth per inch (TPI), blade material, and hook angle are specifications you need to take into account. A high TPI is suitable for materials which chip easily whereas a low TPI is handy for high quality materials. Dado blades with a hook angle of 0 degrees are ideal for table saws while blades with -10 or -5 degrees match with radial arm saws.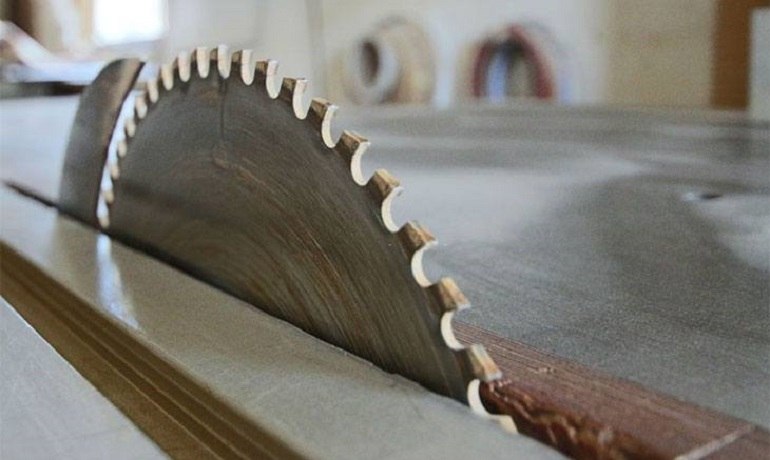 Size
Dado blades have two sizes of either six or eight inches, among them eight inches being the more popular size because this allows for deeper grooves and offers more versatility than a six-inch blade.
The number of teeth is also a thing you should take note of. Blades having more teeth like a 42-tooth blade create smoother cuts with more accuracy than blades with fewer teeth. Grab Toolstoday coupon code and check out your ideal dado blade in Toolstoday right now!
Materials
When considering what materials you choose for your dado blade, the first and most important thing you have to care about is durability. The blade should be able to sustain pressure and also not be easily rusty. So you had better choose high-quality materials such as titanium and carbide, preferably high-density carbide which have a coating on the outside to provide the most cutting efficiency and longevity. Lesser blades are made of stainless steel, which dulls much more quickly.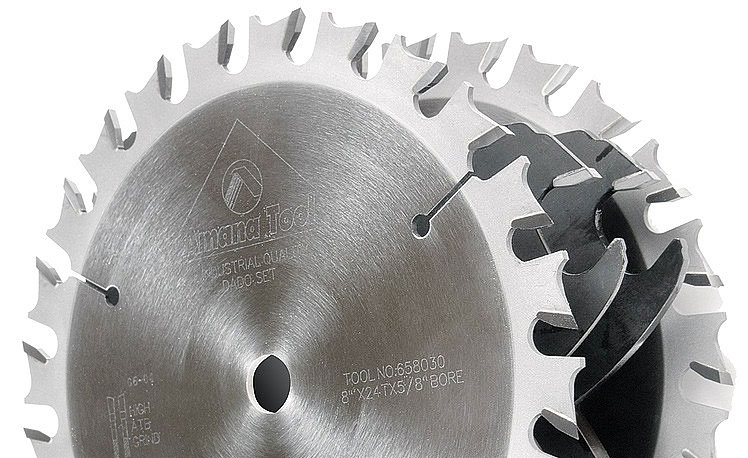 Safety considerations
Safety is a vital issue when using a dado blade with your saw, so you have to make sure the compatibility between the chosen blade set and your saw. Besides, try to look for blades with safety-designed features such as:
Nonstick coating that is heat resistant
Opting for blades with full-body chippers can reduce vibrations, make the blades both safer and more accurate
Kick back resistance is available for select blades
You can find dado blades with these features in Toolstoday, and buy them with a reasonable price with Toolstoday coupon code.
Conclusion
With these tips, you might feel easier to find the best dado blades. Keep in mind that you don't need to buy the most expensive blades, you just need to assure that you're purchasing dado blades that will perform both as safely and effectively as possible. Toolstoday coupon code is available currently for you to choose the best dado blade, check out now!