Scalp Med is a wonderful solution to the problem of hair loss. While being based on the traditional minoxidil topical component, the innovation of Scalp Med makes it truly one-of-a-kind. So how do you use such an advanced product? In this article, let us take a look at how to use Scalp Med. To get some amazing savings on Scalp Med, try using this Scalp Med coupon code!
How to use Scalp Med – Basic info
Knowing how to use Scalp Med requires an understanding of how the product actually works. Like most hair loss treatments, Scalp Med is based on the classic minoxidil topical substance that is known to drive hair regrowth. However, this substance can also cause some side effects, which is why Scalp Med has devised a formula of its own.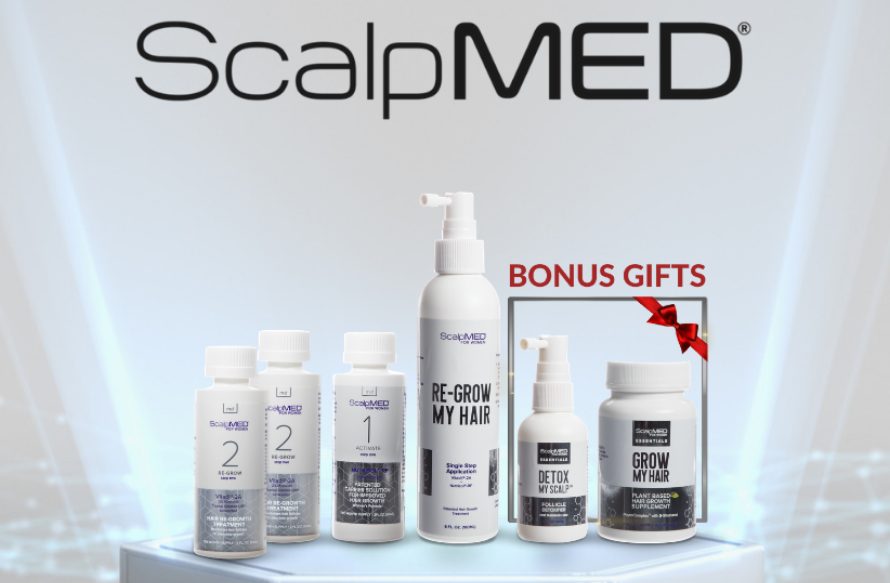 Central to Scalp Med's groundbreaking formula are two multi-patented key components: NutriSol and Vitadil. Vitadil is an FDA-approved minoxidil solution, with a concentration of 5%. While it is true that too much minoxidil can cause adverse reactions, Scalp Med's Vitadil perfectly balances the chemical concentration to make it non-harmful.
NutriSol, on the other hand, is a wonderful solution to retain oxygen and other nutrients in the hair roots and follicles. This would then help your hair to stay strong and healthy and support Scalp Med hair regrowth.
So how to use Scalp Med? Well, you would need to combine both of these components. But before that, how about getting some savings on Scalp Med purchases with this Scalp Med discount code!
How to use Scalp Med – Instructions
Step-by-Step guide on how to use Scalp Med
There are so many hair loss treatments floating around on the market that it somehow becomes difficult and cumbersome to use some. Treating hair loss should be a simple and straightforward process that takes no more than your time off after a good day's work. While some brands over-complicate their product usage with different apparatuses, it is really easy to learn how to use Scalp Med. In fact, you can do it in just 2 steps!
Step 1: To begin treating your hair loss or hair thinning, simply shake the NutriSol well and place the nozzle of the NutriSol directly in contact with the scalp on the areas of the scalp that are experiencing hair thinning or hair loss. Once the nozzle is making direct contact with the affected area, apply four to six pumps of the NutriSol to the surface of the scalp to cover the affected area. Massage the NutriSol gently into the scalp after every two to three pumps.
Step 2: Step two of the Scalp Med process is to apply the Vitadil to the surface of the scalp. Apply a total of six pumps of the Vitadil directly to the scalp, covering the same areas to which you previously applied the NutriSol. After every two pumps, be sure to massage the Vitadil into the scalp to facilitate distribution. After you have completed applying the Vitadil, always wash your hands.
Tips on using Scalp Med
To achieve the best results using the Scalp Med process, apply Scalp Med twice a day: once in the morning and once at night.
Make sure to leave the Scalp Med for at least 45 minutes before rinsing it off.
Take progress photos! They are great to keep track of your progress when using Scalp Med and will help you see the gradual changes in hair volume.
Conclusion
So that is everything on how to use Scalp Med properly. We hope you have found some great tips for your hair loss treatment. To see some other hair products, how about Scalp Med vs Provillus? In any case, save at Scalp Med now with these Scalp Med coupon codes!