The Yucátan Peninsula is blessed with beautiful beaches, blue Caribbean seas, and the magnificent Xcaret archeological site. Where the ancient Mayans used to stand now rests one of the most spectacular cultural and ecological theme parks in Mexico – Xcaret park. So what is Xcaret like? And is Xcaret worth your money? Our answer is a complete yes! Read below to see why, and don't forget to use this Xcaret coupon code to save on your tickets!
What is Xcaret?
Before we answer the question of 'Is Xcaret worth it?', let's take some time to get to know it!
A short introduction
Xcaret is the oldest theme park in the Yucátan peninsula, having been founded in 1990. The park takes advantage of the area's unique terrain to offer many distinct activities, settings, and sceneries to visitors. Xcaret's name means 'small inlet' and the area used to serve as a Mayan trading port thanks to its sea inlet that allows boats to travel deep into the land.
Xcaret is also one of the biggest parks in Mexico, with a total area equivalent to nearly 40 football fields! Of course, the park makes good use of this massive land resource and offers its visitors a host of activities that easily exceed expectations in terms of quality and diversity. To see a more comprehensive list of activities here at Xcaret, check out our Xcaret vs Xplor comparison.
Is Xcaret worth it?
Given the quantity and quality of all the attractions inside Xcaret, we wouldn't hesitate to give this question a definite yes. To see what makes this park so amazing, read below. And if you're already convinced, go pick up our Xcaret coupon to save your visit to Xcaret!
Extra discount June 2023
So… why is Xcaret worth it for your money?
There are many reasons to visit this place, which are discussed further in our top 5 reasons to visit Xcaret article. In this short guide, let's go through some basic things that make a visit to Xcaret totally worth the while!
Xcaret's attractions are diverse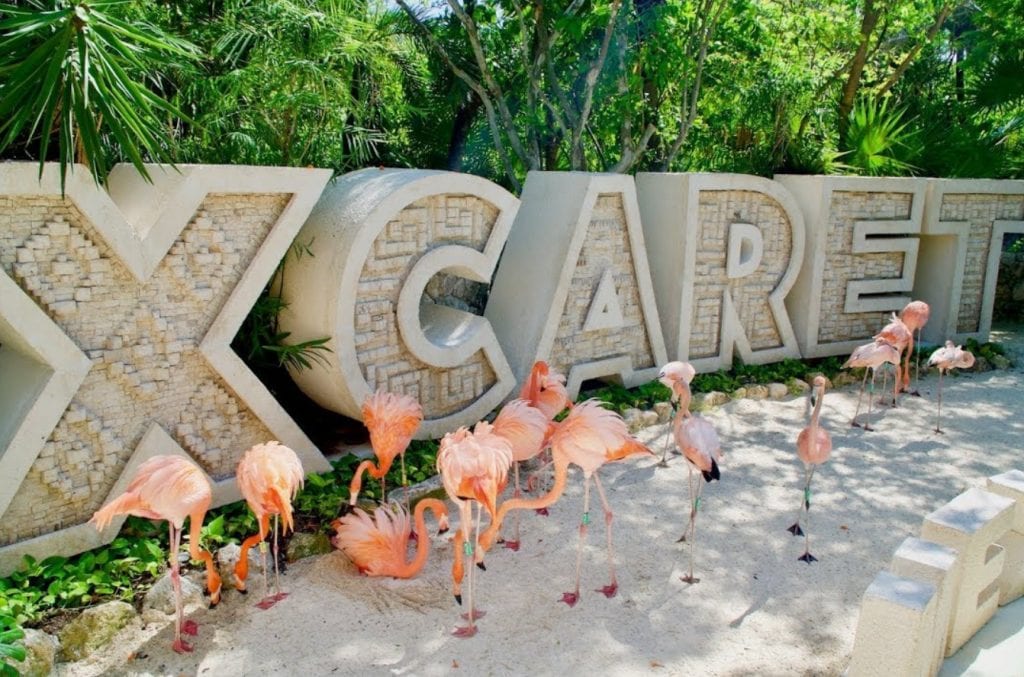 As mentioned, one of the biggest selling points of Xcaret is its diversity. Before going any further, just take a moment to look at what you can do here:
Swimming or sailing through underground rivers
Visiting a Mexican-style wine cellar (Vino de Mexico Xcaret)
Glimpsing the golden age of Yucatan through the Hacienda Henequenera mansion
Marvelling at the Chapel of Our Lady of Guadalupe and St Francis of Assisi Chapel
Discovering the lifestyles of Mayan people in the Mayan Village
Studying archeological sites to see the beginnings of Mayan culture
Enjoying the 80-meter-high view of the Scenic Tower
Learning Mexican culture by visiting a genuine cemetery (Bridge to Paradise)
Letting your kids splash in the Children's World section of the park with fun slides, suspension bridges, and more
Quite the exhaustive list, isn't it? And yet, there are still more Xcaret experiences not listed here, such as the fun Dolphin Swim or the Sea-Trek underwater walk. As a theme park, Xcaret has something for everyone, from avid cultural learners to adventurous players and even the younger ones.
Xcaret is family-oriented
As said, Xcaret's activities are for everyone. But what about the little ones? Is Xcaret worth it for the entire family? Fortunately, the answer's still yes!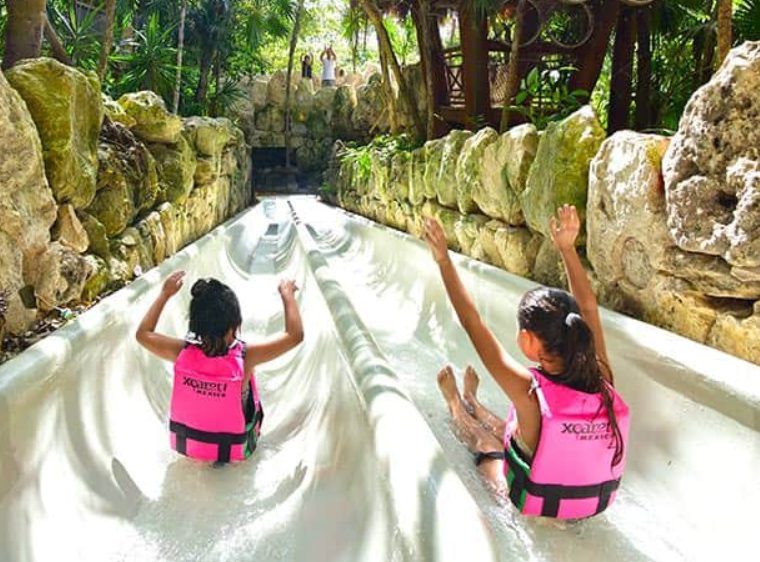 Families with kids aged 5-11 can enjoy a 50% discount for their children's admission, and those younger than 5 get to enter for free. And for parents worrying about strolling their boys or girls around, Xcaret offers a stroller renting service to make your trip even more effortless.
What's more, quite a few attractions here at Xcaret are suited to children. We already mentioned Children's World – a paradise on earth for kids. Additionally, they can also marvel at the extensive range of animal displays here through attractions such as the Butterfly Pavilion, the Jaguar or Spider Monkey Island, and the Manatee Lagoon.
Xcaret is good value for money
Cost is often the ultimate concern for many tourists. So, is Xcaret worth it, given its admission price? Let's see!
A standard admission to Xcaret costs around $100 for an adult and half that for kids aged 5-11. This does not include the $25 food and drinks extra option, so you can expect to pay extra for either the food and drinks pass or to buy meals from restaurants in the park (which offers some great Mexican cuisine).
If you've checked out our Xel Ha vs Xcaret vs Xplor comparison, Xcaret might not look too attractive from a pricing perspective. However, what you get for that price is a range of attractive activities for virtually everyone in your family. Moreover, the standard admission also gives you access to Xcaret at night, including the Mexico Espectacular show – widely considered to be the most impressive Mexican history epic in the region. 
Therefore, we believe that a well-planned visit to Xcaret will deliver you some good value for money. And, of course, to save more on your trip, use our Xcaret coupon!
Conclusion
All in all, our answer to the question of 'Is Xcaret worth it?' is a resounding yes! Given all of its attractions and other benefits, we are convinced that a visit to Xcaret is 100% worth it. However, to save even more, do pick up this Xcaret coupon code!