Sleeping well is a big deal, especially during trying times such as now – amid the COVID-19 pandemic. There are so many ways to improve your sleep, but one way we'd like to share with you today is by getting a good base for your mattress! Specifically, let us take a look at the Nolah Adjustable Base review – a product by Nolah that's made to help you with your sleep posture and more. To save on Nolah products like this, don't forget to grab our Nolah Mattress coupon code!
Nolah Adjustable Base Review – An overview
As its name suggests, the Nolah Adjustable Base is a mattress base specifically designed for your Nolah mattresses, such as the Nolah Signature Mattress, but can also be compatible with other softer or medium-firm mattresses. The base provides different options for head height and feet height to suit your sleeping posture and help you relieve stress. This is done through a remote control, so you don't even have to lift a finger. 
Sounds like a lot of sweet features, doesn't it? Well, then why not grab this Nolah Mattress coupon code now to save on products like this!
Extra nolah mattress discount April 2021
$125 Off Your Order + Free Pillows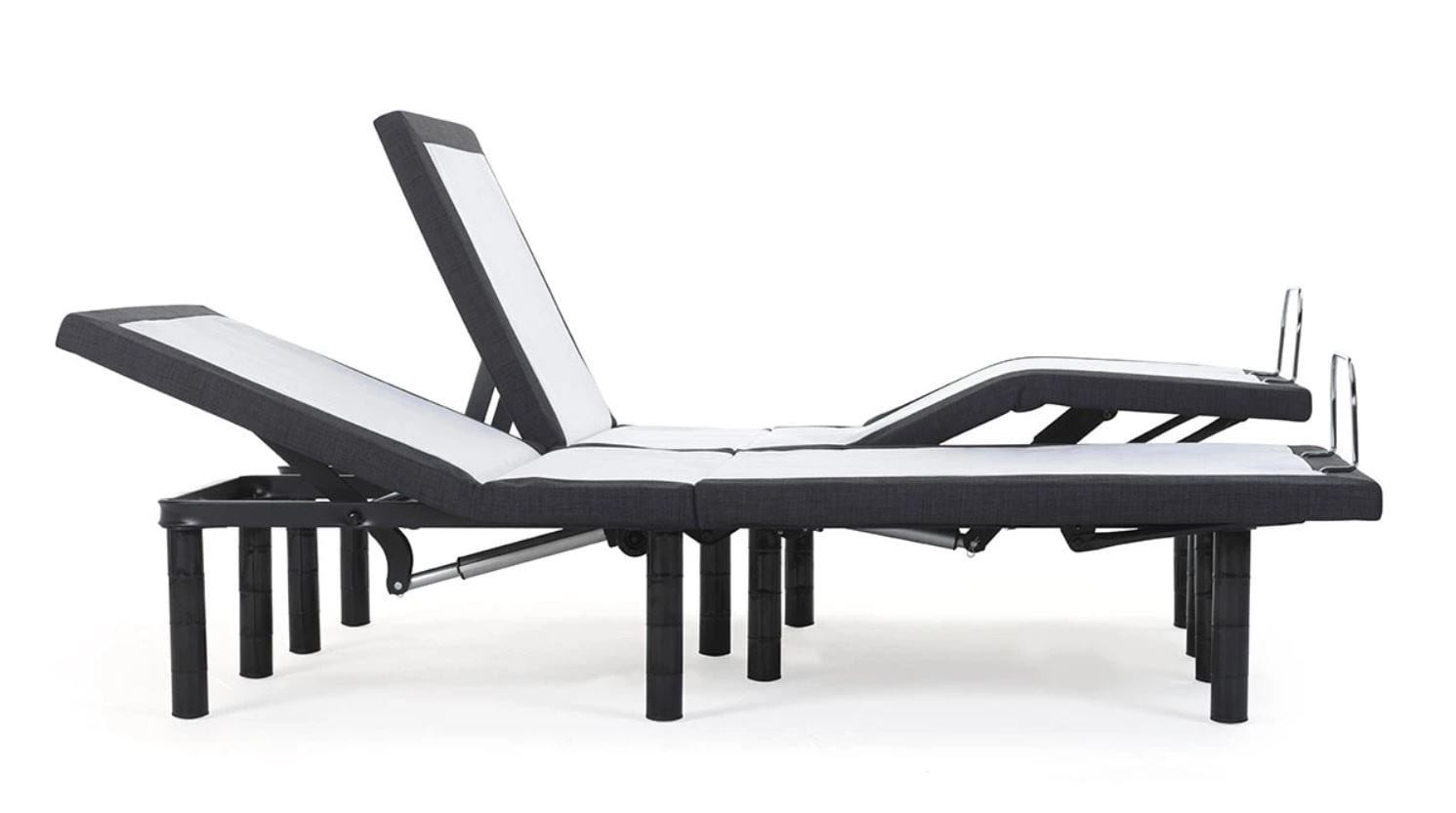 Nolah Adjustable Base Review in details
Now that you've got a rough idea of what the product is, let us go into detail on different aspects of Nolah Adjustable Base review.
Features
Being a Nolah product of the higher end along with the Nolah Signature, the Nolah Adjustable Base packs some excellent features that should make your sleep much better. 
Head and Foot massage: this is what we would consider the main selling point of the Adjustable Base. Not only does this product offer better posture support for your sleep, it also has 4 massage engines concentrated in the head and foot area to give you close to a full body massage at 3 different intensities. No more stress!
Zero-G and Programmable Positions: the Adjustable Base comes with a 14-button remote control, which comes with 3 preset positions and 3 programmable positions. The preset positions include a Zero-G position (below), an anti-snore position, and a flat position
Dual USB Chargers: on the side of the Adjustable Base are two USB chargers for your phone. No need to find the missing charger anymore and just get to sleep!
Built-In Nightlight: a nightlight is installed on the bottom side of the Adjustable Base, which can be turned on/off and dimmed using the remote control
We also compare Nolah product with other mattress brands to give customers an broader look and comparison before purchasing. To begin with, check out Nolah vs Bear comparison
Sizes
The Nolah Adjustable Base comes in several sizes, allowing it to fit many different bed frames.
Twin XL: 38″x80″x15″
Queen: 60″x80″x15″
Split King: 76″x80″x15″
Split Cal King: 72″x84″x15″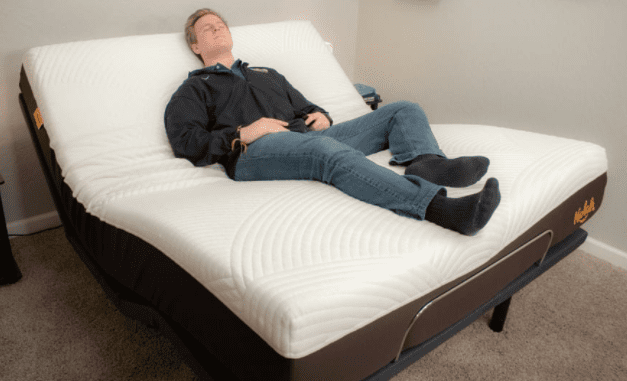 Nolah Adjustable Base Pricing Review
The Nolah Adjustable Base starts at $799 (see all prices on Nolah's website), which can be paid upfront or in monthly installments starting at $67. Not the most affordable, but don't forget you still have our Nolah Mattress coupon code!
How to set up a Nolah Adjustable Base?
1. Unbox: Upon receiving your order, gently carry the box to its designated location and take out the Adjustable Base
2. Set up: Your Nolah Adjustable Base comes pre-assembled and you only need to screw on the legs (no tools required). It's an easy 15-min set up that can be done by one person
3. Connect power/remote: Once the setup is complete, plug the Adjustable Base to the nearest wall outlet. When the green light on the main power box is lit, test the wireless remote to ensure the base has power and the remote works to control the base.
Conclusion
So that's all we have for the Nolah Adjustable Base review. Our verdict is that it's a wonderful product that can help you so much with your sleep. Of course, to see the mattresses that go with it, check out some of our Nolah bed reviews!