A good mattress is a crucial piece of home furniture to ensure good and refreshing sleep to get you productive. Hence, to recommend a good brand for mattresses, let us take a look at the Nolah Mattress reviews for all their products today to see what people are saying.
Nolah Mattress reviews – Original Mattress
Basic info
The Nolah Original mattress is, as its name suggests, the original mattress product made by Nolah. It is 10" thick and comes in a variety of sizes, from Queen to King or Cal King. Moreover, made from Nolah's trade-marked AirFoam material, this product enjoys great cooling, pressure relief, and durability – all features you'd want to see in a mattress. It is composed of 3 separate layers: a cooling AirFoam layer, a high-resilience foam layer, and a high-density base layer.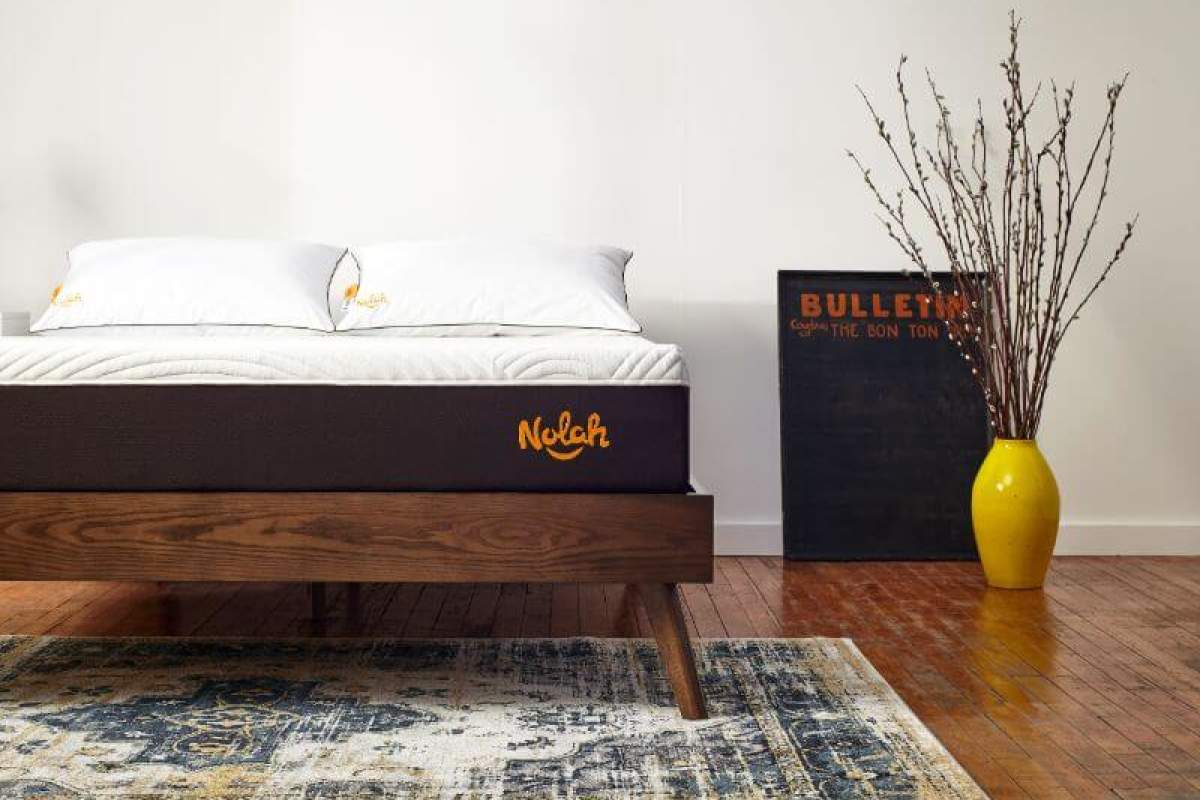 Nolah Original Mattress Reviews
Here are the Nolah Mattress reviews for the Original mattress that customers share to us:
To begin with, according to Renee A, this is by far the best mattress that she and her husband have ever slept on! It helps them have deep sleep and wake up feeling refreshed. Therefore, she would highly recommend a Nolah mattress for others.
Another customer said that: 'This bed was for my daughter and According to her who loves to sleep she said after a few days the bed adjusted to her body just right now she sleeps like a rock. She has on the weekends been able to sleep multiple times for 12 hours straight Lucky her. For her dad the shopping experience was fine. I did a lot of online research before making this purchase and Decided this was the right one for her.
Unwrapping the bed was easy and it had no odor at all. She's happy so Daddy-O is happy.' – John S.
'It is definitely better than my last mattress which was too hard and hurting my shoulder from my side sleeping. It is not the best mattress I've ever slept on which was a gel pillow top hybrid… But for the price range and my comfort level it is just right.' – Loni E.
Sounds great, don't they? So why not get a discount on this product now using this Nolah Mattress coupon code.
Extra nolah mattress discount April 2021
$125 Off Your Order + Free Pillows
Nolah Mattress reviews for the Nolah Signature Mattress
Basic info
The Nolah Signature mattress is a step up from the Original mattress, with a thickness of 12" and the same sizes above. Being also made from high-quality AirFoam, this product adds another layer to the existing three layers of the Original mattress. This gives it a soft side and a firm side to sleep on, depending on your preferences. The layers are as below:
Layer 1: a layer of 2.5" extra-thick AirFoam™ provides superior pressure relief, keeps you cool and contours perfectly to your body
Layer 2: a 1.5" support layer that is stronger and more durable than latex, providing a healthy and responsive bounce
Layer 3: a 7" layer of the best U.S. made high-density breathable base foam that reinforce the support and contouring of the top layers
Layer 4: 1" of firm supportive Nolah AirFoam™ provides the perfect amount of support and pressure relief for stomach- and combo sleepers
Price: $1599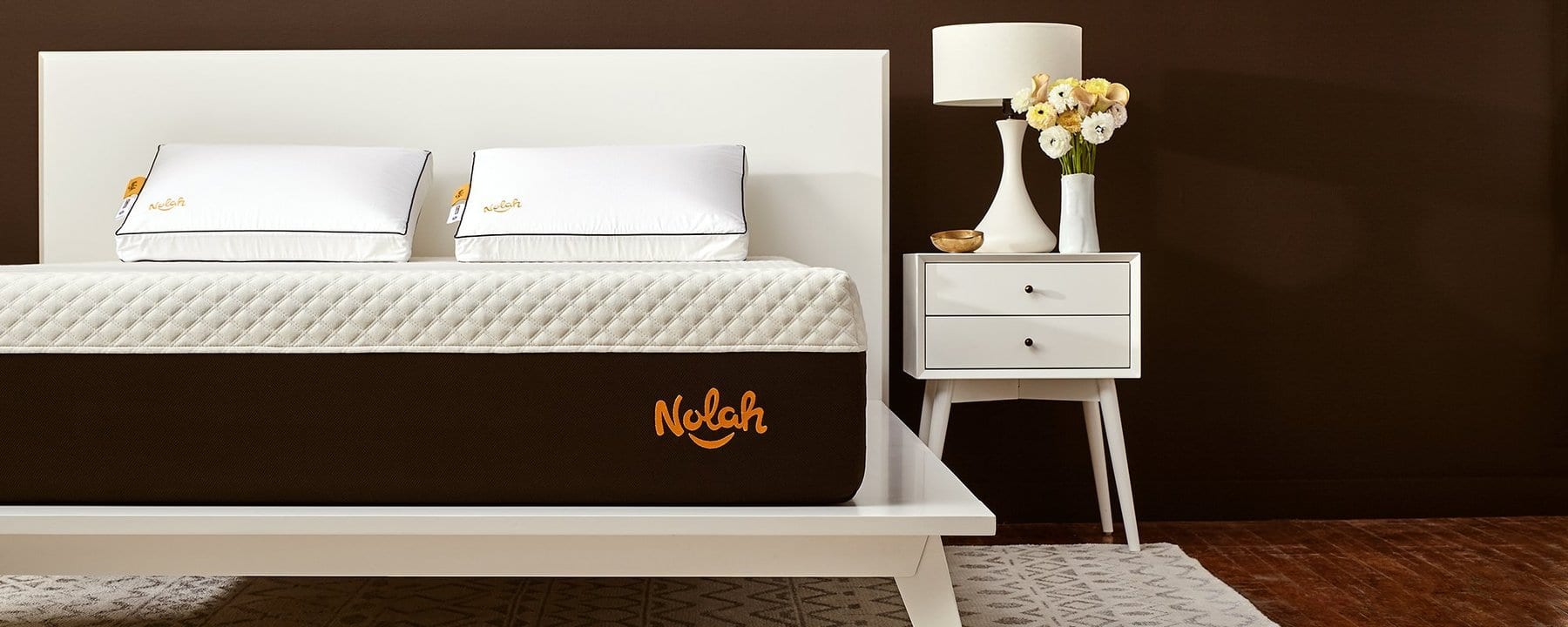 Reviews for the Nolah Signature Mattress
Here are the Nolah Mattress reviews for the Signature mattress:
'I am really enjoying my new Nolah Bed. It has really helped with my aches and pain. Is the perfect firmness for me. My shopping experience was very easy. I purchased it because of all the great reviews and that I could return it if I was unsatisfied.' – Anna M.
'With this mattress I no longer feel shoulder pain when I wake up. I have a shoulder blade issue and this mattress makes it feel like it is non existent. I am a combo sleeper, and this mattress works with all positions. You do sink into the mattress, but for me that is a plus. Worth every cent and cannot find any reason to complain. When I go to bed now, I know I am getting good sleep.' – Jose P.
'I'm not a huge fan. I'm not sure that foam is the type of bed for me. It sleeps so warm that I just can't get comfortable and I end up tossing and turning all night. I've woken up sore every night and I just don't feel like it supports me enough. My mom, however, has this bed and loves it.' – Kassandra H.
More article: Nolah vs Bear: which mattress brand is better?
Nolah Mattress reviews for the Nolah Evolution Mattress
Basic info
As its name suggests, the Nolah Evolution Mattress is the next evolution of the Nolah Signature mattress. This specific product takes on the properties of its predecessors but with a thickness of 15". This allows it to fit in another layer to have together 5 layers in total. This revamped structure gives it superior cooling and back/front support compared to earlier versions, as well as high durability.
Price: $2199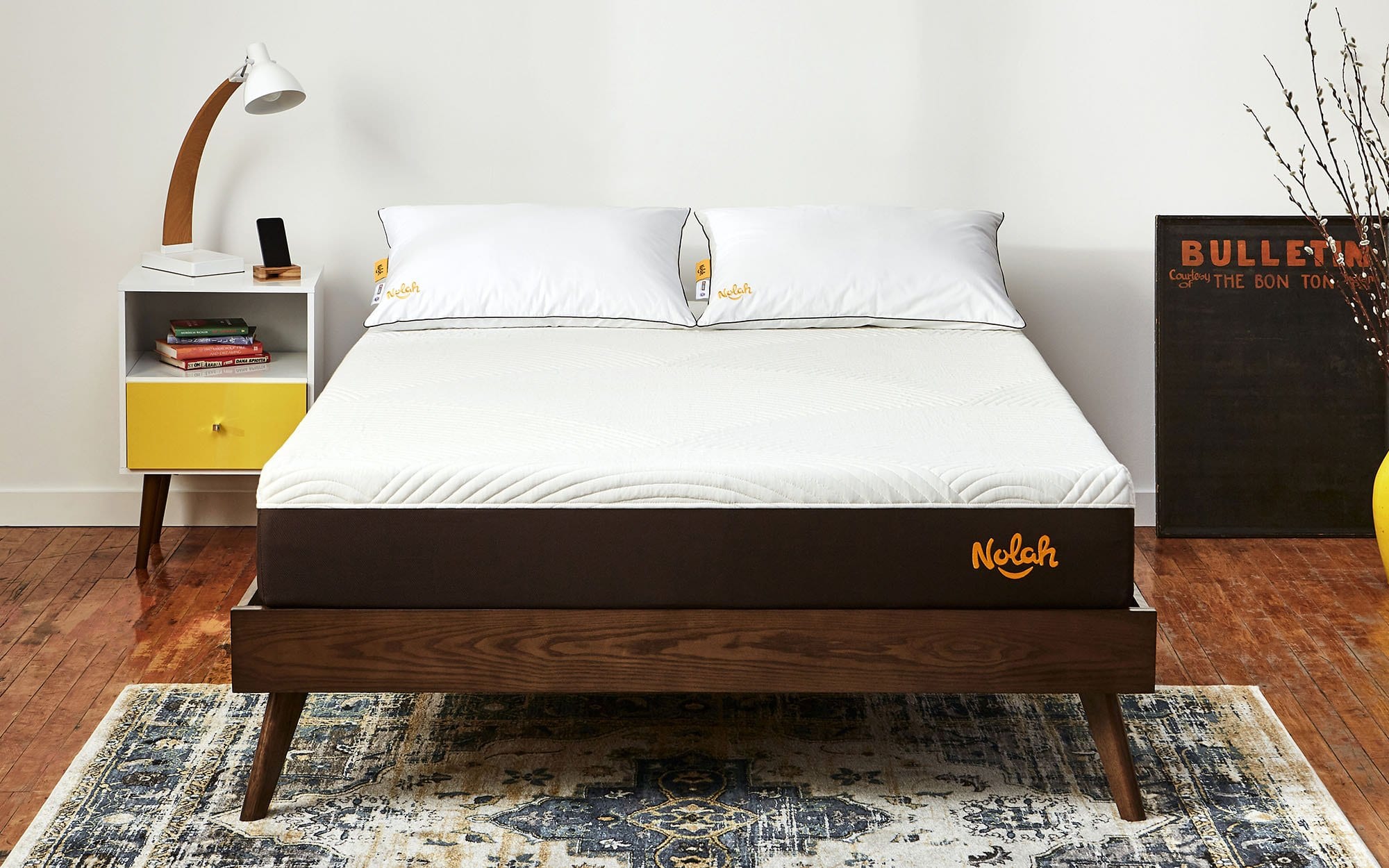 Reviews for the Nolah Evolution Mattress
Here are the Nolah Mattress reviews for the Evolution mattress:
'Nolan mattress is the best bed I have slept in for years. I tend to sleep hot and have a hard time falling and staying asleep due to excessive sweating from diabetes. Since sleeping on the mattress my issues with overheating and sweating at night has dramatically gone down. I'm on the heavier side at 215, and sleep on my side and stomach, the mattress is soft yet supportive.' – Brittany H.
The mattress arrived sooner than anticipated. My husband who has struggled to sleep for years due to shoulder and hip pain is waking up with less pain and is sleeping better.' – Kris E.
'Was having hip and shoulder pain every morning, tossed and turned all night. Got my Nolah and I don't move all night long, no pressure points to hurt and wake me up, I had it a week and hip and arm pain are almost gone. Love it so much I bought a second one for a spare bedroom.' – Robert O.
'Super easy to shop everything was very user friendly. It came very quickly. It's soft yet firm and supports my body so I don't wake up with my hip hurting from lack of support.' – Erin M.
Conclusion
In summary, those have been the reviews for the key three mattress products made by Nolah Mattress. To see more Nolah Mattress reviews, you can check out their official website. For a comparison between Nolah and other brands, check out Nolah vs Tuft and Needle. Other than that, why not grab this Nolah Mattress discount code now to save lots on their products!