When it comes to sleep quality, a good mattress can be a key difference. This is especially important for you to freshen up and stay productive during the COVID-19 pandemic. So what is the best mattress brand out there? And which is right for your home amidst a sea of different options? To help you answer your questions, let us compare between Nolan Mattress vs Nectar. They are the two leading mattress brands in the market. To get some great mattress deals, don't forget to pick up this Nolah Mattress discount code.
Nolah vs Nectar – The similarities
When it comes to similarities, there are quite a few of them between Nolah vs Nectar. Firstly, these brands both offer foam mattresses. While their specific materials might be different, they are essentially from the same base. Additionally, both Nolah Mattress and Nectar have technologies to ensure good pressure relief in their products, making them both quite good for all kinds of sleepers in general.
Extra nolah mattress discount April 2021
$125 Off Your Order + Free Pillows
Nolah vs Nectar – The differences
Having covered all similarities in our Nolah vs Nectar comparison, let us move on to covering their differences. 
Material
Material is one of the key considerations when purchasing any mattress. It's no exception when it comes to our Nolah vs Nectar comparison. Nectar follows the more traditional approach for most mattresses by using memory foam. While this is less than innovative, it is certainly not a bad approach as memory foam can offer quite a good sleeping comfort. However, a key issue with memory is how heat-inducing it can be, as well as how uncomfortable it can become as the foam structure deteriorates over time.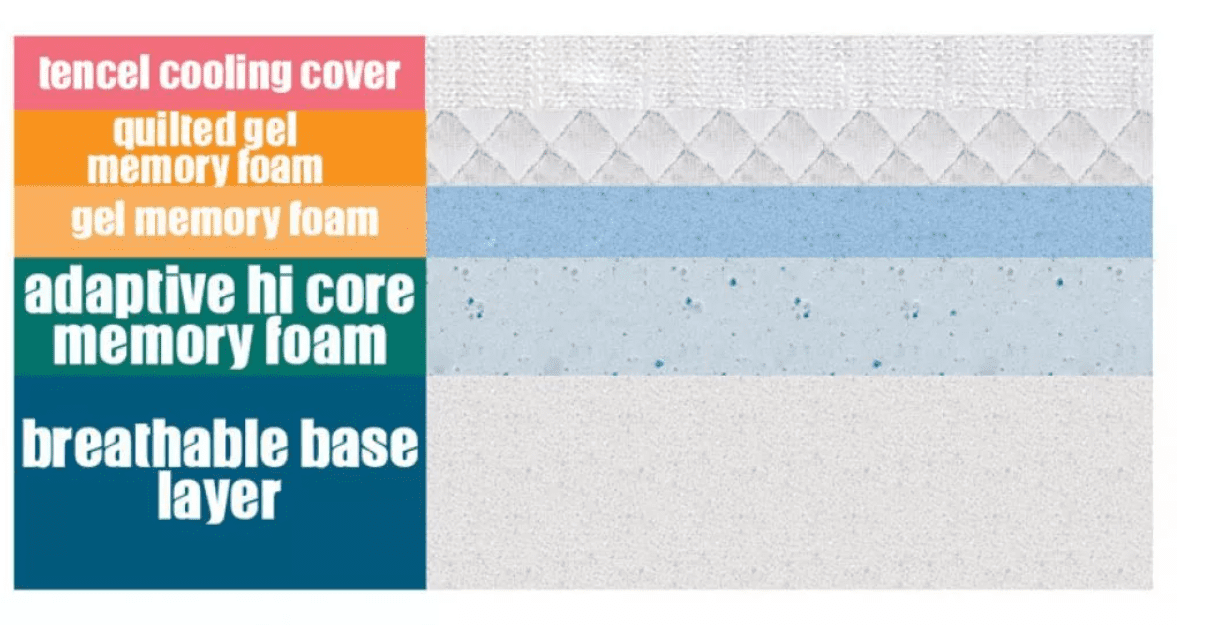 Nolah Mattress, on the other hand, shines when it comes to material. With their trade-marked AirFoam materials, Nolah Mattress fixes most problems found in the traditional memory. First and foremost, given its temperature sensitivity, AirFoam allows for a much cooler sleeping experience. Additionally, AirFoam offers superior pressure release, meaning that your hips and shoulders will greatly benefit from extra comfort. Finally, thanks to its high resilience, AirFoam can outlast many of its competitors. Hence, you will be spending less on changing mattresses. If you think these benefits are just right for you, then Nolah Mattress certainly wins the material comparison! To get their products for less, click on the Nolah Mattress coupon code below now!
Structure
Another important consideration is how well-built they are or how reliable their structures are. With the Nolah 12' Mattress – Nolah's signature option – you are getting a robust structure with up to 4 layers:
First layer: a layer of 2.5" extra-thick AirFoam™ provides superior pressure relief. It keeps you cool and contours perfectly to your body
Second layer: a 1.5" support layer that is stronger and more durable than latex, providing a healthy and responsive bounce
Third layer: a 7" layer of the best U.S. made high-density breathable base foam that reinforce the support and contouring of the top layers
Fourth layer: 1" of firm supportive Nolah AirFoam™ provides the perfect amount of support and pressure relief for stomach- and combo sleepers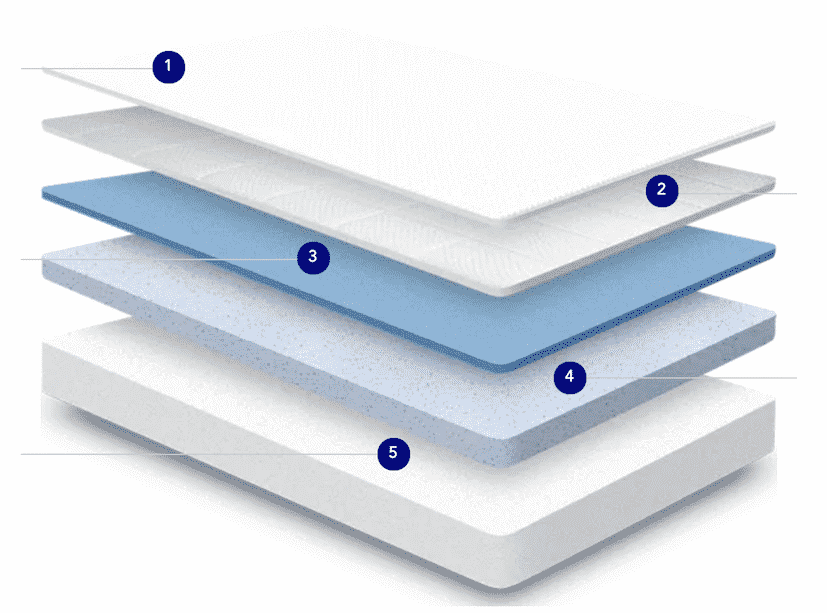 And with Nectar, you are getting more or less the same option:
A tencel and cotton cover, quilted with gel memory foam
A 1-inch first layer of 4lb density gel memory foam
A second 3-inch layer of 3lb-dense memory foam
A high-density poly foam support layer (2 lb in density)
Given the many similarities in their structures, the difference in this specific Nolah vs Nectar structure comparison really comes down to whether you like Nolah's AirFoam or regular memory foam more.
More comparison article: Nolah Mattress vs Leesa
Pricing
Last but not least, price is a key area to consider in our Nolah vs Nectar comparison. This is where Nolah Mattress loses out to Nectar. At each size and with each mattress option, Nolah Mattress prices are generally $100-150 higher than that of Nectar. So does that mean Nolah offers less value than Nectar? Well, not if you can save on Nolah Mattress products using coupon codes! Our Nolah Mattress coupon code offers incredible discounts, with some up to $300 for selected products so you can enjoy the best value!
Conclusion
So that's it for our Nolah vs Nectar comparison. We hope you have learned a thing or two more about these brands to make your purchase. Besides Nolah, we also review Happsy mattress which is one of the most popular brand in US. Check out the content and hope it will help you a better shopping time.