Nolah is a direct-to-consumer mattress brand that sought to deliver something better than the traditional memory foam mattress. In this blog, we're going to explore the Nolah Original 10 mattress review.
Nolah original 10 mattress review: Overview
Overall, Nolah Original 10 mattress is an all-foam mattress that relieves pressure without deeply hugging the body. Its universal firmness level works well for all sleeping positions, although its support is best for people who weigh less than 230 pounds. It provides excellent spinal alignment, is cool, and minimizes motion transfer.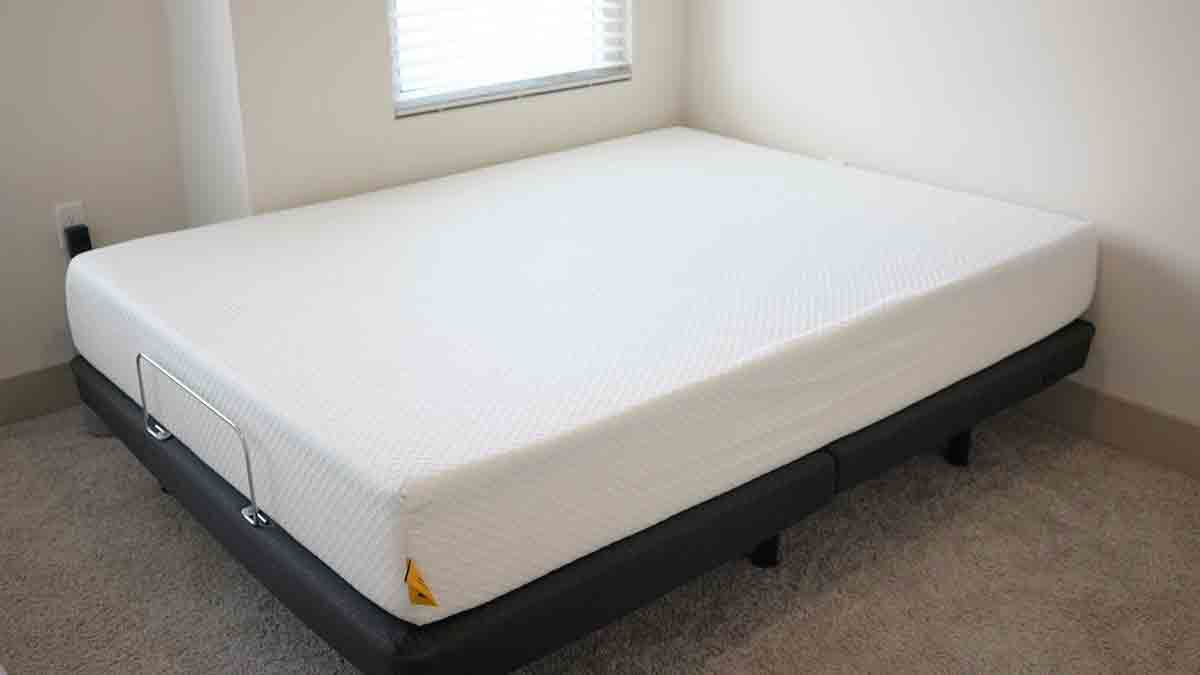 Fortunately, the Nolah mattress is going on sale. Click the Nolah mattress coupon code here to save up to $320 on your order.
Extra nolah mattress discount February 2023
$125 Off Your Order + Free Pillows
Nolah original 10 mattress review: Detailed information
Materials and Construction
We classify the Nolah Original 10 mattress as a "Memory Foam over Foam" construction type. This is a 10″ thick mattress comprised of 3 layers (from top to bottom as below):
2″ AirFoam memory foam, 3 lb. density
1″ AirFoam transition foam, 3 lb. density
7″ polyurethane foam support layer, 1.8 lb. density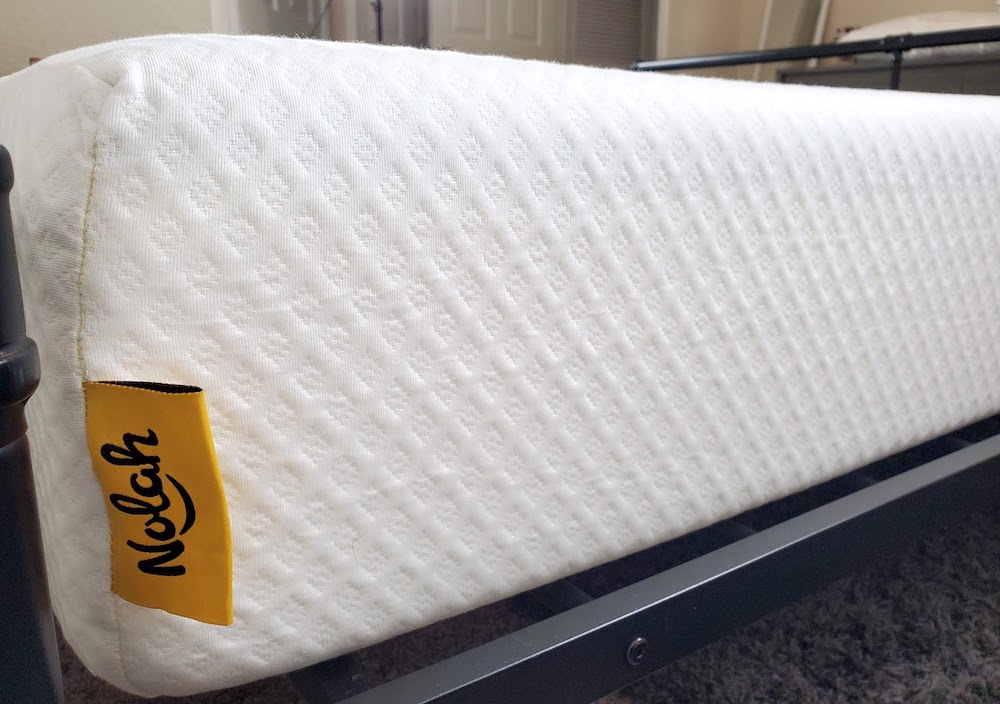 The Nolah original 10 mattress includes three types of foam stacked together. At the top, you have 2″ of relatively slow responding, soft memory foam that provides the bulk of pressure relief. Under there is another inch of AirFoam foam, but this layer doesn't have any memory feel. Rather, it's meant as a transition between the soft memory foam on top and the 7″ block of standard polyurethane foam below.
Looking for another excellent mattress of Nolah? Nolah Evolution 15 mattress review can offer the best advice.
Comfort and Feel
With foam materials, Nolah original 10 mattress offers you the best comfortable experience ever.
First, the Nolah's all-foam construction minimizes motion transfer, so you won't feel your sleeping partner's every move. It provides impressive motion isolation.
In terms of responsiveness, the Nolah original 10 mattress quickly adapts to your movements, so you won't feel stuck when you need to reposition. Furthermore, this mattress has sturdy edges, which allows you to comfortably sleep or sit along the mattress perimeter.
What is more, Nolah's AirFoam doesn't sleep as hot as the foam found in most all-foam mattresses. Therefore, it supports cool sleep, great for hot sleepers.
Stay tuned to get the best price of Nolah. Click Nolah mattress coupon code here to save up to 20% of your order.
Back Support and Pressure Relief
The next one we want to mention in Nolah original 10 mattress review is its back support and pressure relief. The Nolah supports neutral spine alignment. Healthy alignment is good for everyone, but it's even more important for people with back pain.
Next, we found the pressure relief offered by the Nolah mattress to be excellent, living up to its claims for side sleepers. For this factor, our tester didn't experience any specific issues, and he didn't feel that he 'bottomed out' or pushed through the mattress's comfort layers and into the firmer support foam layer. 
However, we do wonder about heavier or curvier people, whose hips and shoulders could possibly sink through those top layers to the harder support layers of foam. Factors like your weight and body shape (e.g., broader shoulders and/or hips) will determine how far you sink into the mattress, and the pressure relief offered by that mattress will vary widely at different depths.
In addition to mattresses, Nolah offers mattress toppers as well. See Nolah mattress topper reviews to know more.
Price and deals
Nolah original 10 mattress' price varies depending on size and seasonal sales. This has sizes from smallest to largest including Twin (dimension 38" x 75" x 10"), Twin XL, Full, Queen, King and Cal King (dimension 72" x 84" x 10"). The price is from $649 to $1,149. 
One thing to remember, prices above do not reflect exclusive offers or discounts. Click the Nolah mattress coupon code here to see the best price for the Nolah Original mattress.
Conclusion
We just show you Nolah original 10 mattress review in terms of materials, construction, comfort level and other factors. Who is Nolah Original 10 mattress best for? It is for couples and those who co-sleep, people who toss and turn, all sleep positions, people with back pain or back sleepers. Don't forget to use Nolah mattress discount code to save up to $320 for your purchases.