Sleeping well is important, especially during this COVID-19 lockdown where you need all the help you can get to stay productive. Yet, many are struggling to get some good closed eye due to a single issue – bad mattresses. If you're one of those, let us help you out by comparing Nolah vs Tuft and Needle – two of the most reputable mattress brands out there – to see which fits you. To get some decent savings on Nolah products, don't miss out on this Nolah Mattress discount code!
Nolah vs Tuft and Needle – The similarities
There are quite some similarities between Nolah vs Tuft and Needle products. First of all, they are all mainly foam-based mattresses. Secondly, both companies invest in making their mattresses quite cool to sleep on. And finally, both offer generous trials and shipping.
Nolah vs Tuft and Needle – The differences
Material
Material is a key decider in any mattress comparison, including our Nolah vs Tuft and Needle comparison today. This is because materials can make or break any good mattress. Tuft and Needle goes to great lengths to perfect their proprietary material – Adaptive Foam. This material serves as the top layer to their mattress, and is a polyurethane-based foam mixed with graphite to disperse heat better. The base layer of Tuft and Needle mattresses is often made of regular polyfoam.
Equally intricate as Tuft and Needle's material is Nolah's AirFoam. Being their signature material, AirFoam not only demonstrates great temperature sensitivity, but also superior durability and up to 4 times the pressure relief capacity of memory foam. This means you will not only sleep cooler and more comfortable with Nolah mattresses, but also for a longer time. If these perks sound good to you, why not grab a Nolah mattress now for less with this Nolah Mattress coupon code!
Extra nolah mattress discount March 2021
$125 Off Your Order + Free Pillows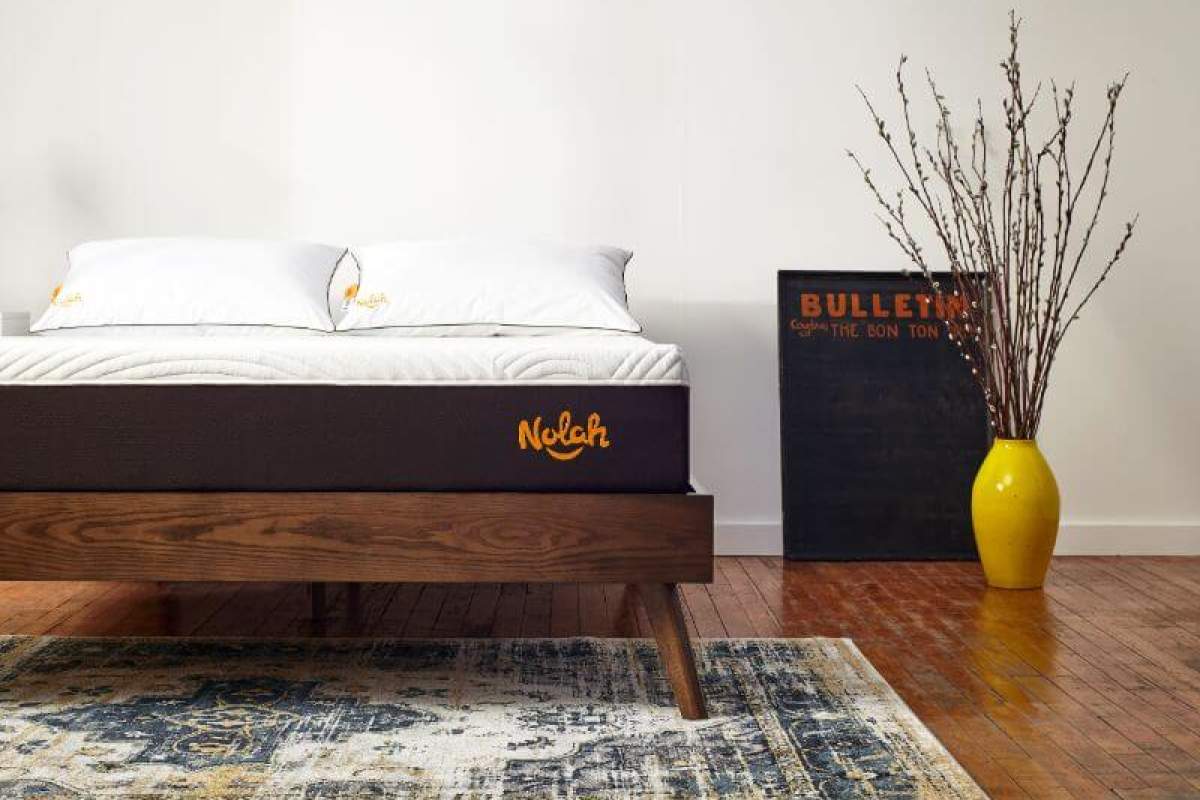 Construction
Construction is another key aspect in our Nolah vs Tuft and Needle comparison. Nolah gives their products robust structures, as seen through their Nolah Signature Mattress:
Layer 1: a layer of 2.5" extra-thick AirFoam™ provides superior pressure relief, keeps you cool and contours perfectly to your body
Layer 2: a 1.5" support layer that is stronger and more durable than latex, providing a healthy and responsive bounce
Layer 3: a 7" layer of the best U.S. made high-density breathable base foam that reinforce the support and contouring of the top layers
Layer 4: 1" of firm supportive Nolah AirFoam™ provides the perfect amount of support and pressure relief for stomach- and combo sleepers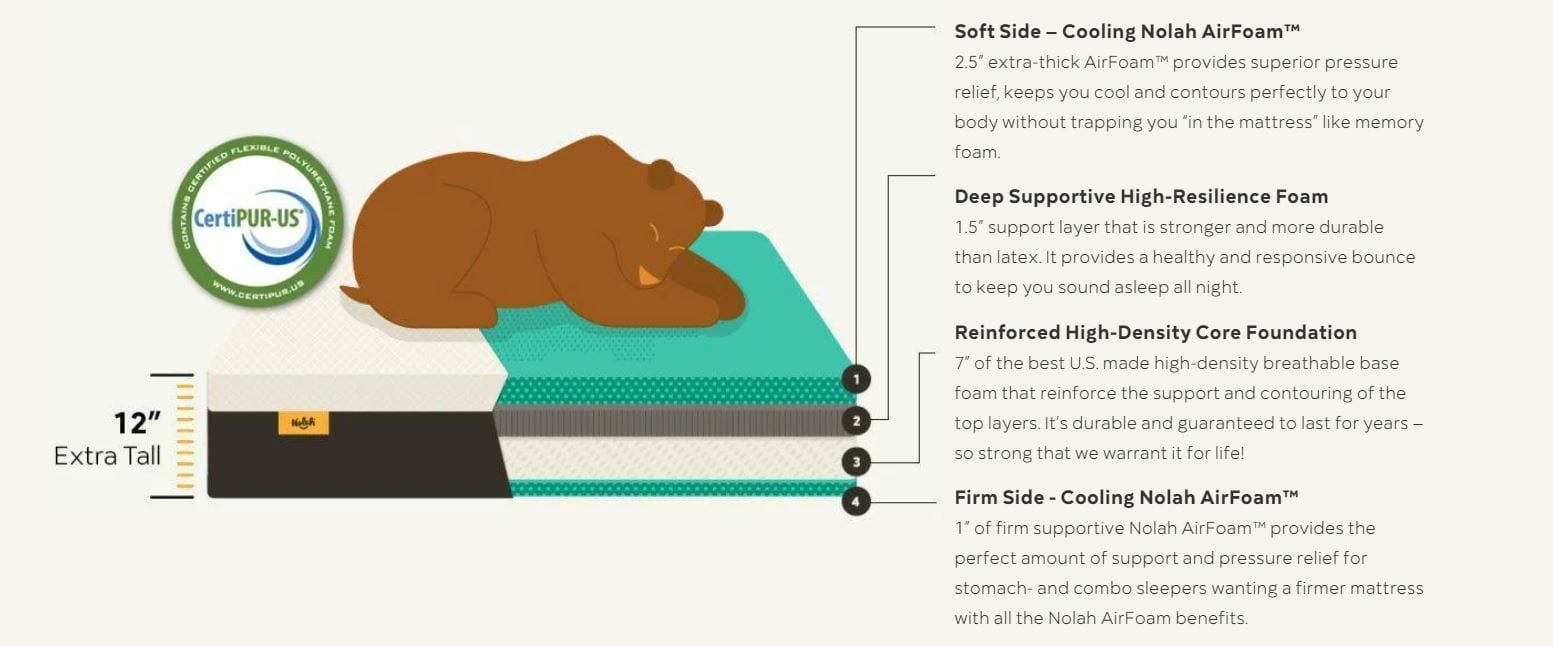 As for Tuft and Needles, the structure of their products is a little less robust and more general-purpose.
Layer 1: 3 inches of Tuft and Needle's proprietary Adaptive Foam
Layer 2: 7 inches of 1.8 lb dense polyfoam – the support layer
Overall side-by-side
Having covered the 2 key aspects of Nolah vs Tuft and Needle, let us present you with an overall comparison for you to get all you need to know about these two brands!
| | | |
| --- | --- | --- |
| Criteria | Tuft & Needle | Nolah Mattress |
| Type of Mattress | Adaptive® foam / Poly Foam | High-Resilience Pressure Relief Foam |
| 100% Made in the U.S.A. | Yes – 100% made in the U.S.A. | Yes – 100% made in the U.S.A. |
| Materials and Construction | 2-Layer / Adaptive® foam / Poly Foam | 3-Layer / 100% High-Resilience Foam |
| Price for Queen Size | $595 | $799 |
| Trial Period | 100 Nights | 120 Nights |
| Free Shipping & Return | Yes | Yes |
| Length of Warranty | 10-Years | 15-years |
| Firmness | Medium-Firm | Medium Firmness |
Conclusion
So that's about it for our comparison between Nolah vs Tuft and Needle. While Nolah's pricing is somewhat steeper than that of Tuft and Needle, we think its advantages in material and construction is worth the expense. Of course, you can also save lots on Nolah products using our Nolah Mattress discount code!