Pod systems are widely used among the vape community for many reasons such as portability and ease of use. Among pod systems, 2 brands stand out for their quality and customer following – RELX vs nanoSTIX. Today, let us look at how they weigh up against each other in another comparison article. At the same time, don't forget to grab our RELX coupon to save tons on RELX products.
RELX vs nanoSTIX: The similarities
With both being excellent pod systems, there are many similarities between RELX vs nanoSTIX. The first is their excellent portability, given their compact industrial designs that fit into every pocket. Secondly, their devices are both in the realm of sleekly designed vape pens that emphasize style as much as quality. And finally, both RELX and nanoSTIX are keen to invest in innovating and reinventing their products.
RELX vs nanoSTIX: The differences
Like most of our vape comparisons such as this one between RELX vs SMOK, we compare mainly in terms of price, features, and flavors. To make this comparison easier, let us compare between the RELX Classic and the nanoSTIX. Additionally, to save on RELX shopping, don't miss out on this RELX promo code!
RELX vs nanoSTIX: Prices
Price is where the nanoSTIX wins in this RELX vs nanoSTIX comparison. A nanoSTIX starter kit sells for around $34 and include the following:
1 device
4 nanoPODs
1 USB charging cable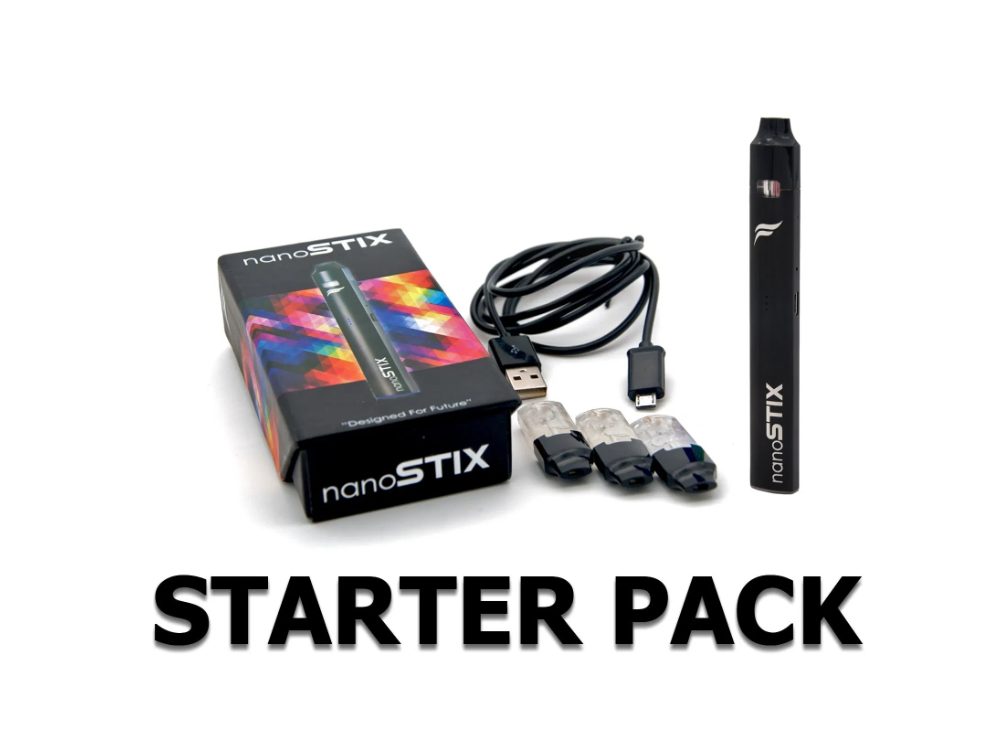 Meanwhile, a RELX Classic starter kit goes for $39.90 and comes with:
1 device
3 RELX pods
1 USB charging cable
To save on the RELX Classic starter kit, a simple way is to use this RELX coupon code!
Extra relx discount February 2023
40% Off Storewide at Relx
Additionally, ValeVape is also a great place to find some great savings for RELX. They are an authorized retailer for the brand, and offer great deals through their ValeVape coupon!
RELX vs nanoSTIX: Features
When it comes to features, RELX and nanoSTIX is pretty much a tie. This is because both kits have almost exactly the same features as each other. Both have 350mAh batteries, chargeable via a USB charging cable. Both are buttonless and operate on a draw basis. Both have indicator lights that tell the user various information like battery status, usage, and more as detailed in our article on why your RELX is blinking. Additionally, both are built using sturdy and lightweight materials such as stainless steel with a pleasing matte finish.
RELX vs nanoSTIX: Pods and flavors
Being pod systems, it is important to compare between RELX vs nanoSTIX pods. In terms of capacity, RELX pods easily beat nanoSTIX, holding up to 2ml as opposed to nanoSTIX's 1.5ml. However, it's a different story when it comes to flavors.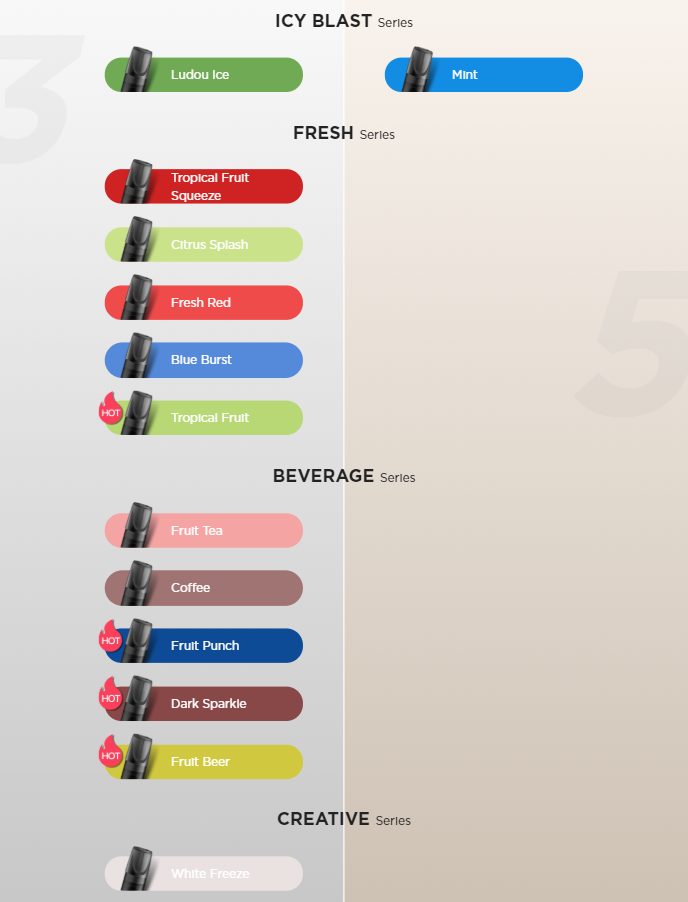 RELX has an impressive line-up of 11 flavors like below:
Classic Flavor series: Mint, Classic Tobacco
Creative series: Ludou Ice
Fresh series: Blue Burst, Fresh Red, Tangy Purple, Dark Sparkle, Turbo Red
Beverage series: Fruit Tea, White Freeze, Fragrant Fruit
However, nanoSTIX has an even more extensive collection of flavors, including: Graple, Strawberry Apple, Grape Ice, Coffee Hazelnut, Coffee, Strawberry Vanilla, Banana Vanilla, Honeydew, Mango Ice, Orange Ice, Lemonade Ice, Apple Ice, Tabac Classic, Tabac Menthol, and Bubblegum. Moreover, being an open pod system, nanoSTIX can also use flavors from third-party manufacturers like these top 5 e-liquids on VaporDNA.
Conclusion
So that was it for our RELX vs nanoSTIX comparison. While the 2 brands seem to even out in some areas, we recommend RELX for their commitment to quality and great features. To get RELX for less, remember to pick up this RELX discount code. And for more vape comparisons, try RELX vs Caliburn or RELX nicotine vs Cigarette!