What comes to mind when you think high-end pod systems? RELX. And what pops up when you imagine insane vape mods? SMOK. Despite their differences, there are actually quite some similarities between these 2 brands, which leads us to this RELX vs SMOK comparison! Read below for some useful information, or grab this RELX coupon now to benefit from savings!
RELX vs SMOK: The similarities
At first, it might seem RELX vs SMOK has literally nothing in common. One brand sharply focused on closed pod systems and innovative designs, while the other diversifies into mods, tanks, and accessories. Yet, among SMOK's extensive product catalogue, the SMOK Nord kit stands out as a very comparable opponent to RELX's premium offers. To compare between RELX vs SMOK, it is easier to single out the RELX Alpha and the SMOK Nord to weigh against each other. Let us begin!
RELX vs SMOK: The differences
RELX vs SMOK: Price
As the primary consideration for most, price is an important factor for our RELX vs SMOK comparison. In this specific aspect, SMOK Nord is clearly the winning kit, coming at around $19.99 or $21.99, depending on whether you buy on VaporDNA or Central Vapors.
As opposed to that, the RELX Alpha starter kit costs $47.92 for 1 device, 2 AlphaPods and 1 USB-C charging cable. Quite a bit more than the SMOK Nord, but you can reduce the cost of this device using this amazing RELX discount code!
Extra relx discount September 2023
Extra 10% Off (Site-wide) at Relxnow.com
Additionally, ValeVape is also a great place to find some great savings for RELX. They are an authorized retailer for the brand, and offer great deals through their ValeVape coupon!
RELX vs SMOK: Features
Features are the biggest selling points for the RELX Alpha and guarantee its win in this RELX vs SMOK feature comparison. As mentioned in the top 3 reasons to choose RELX Alpha, this device contains the latest AlphaStream design which allows for 95% realistic draw resistance. It also comes with the 4th generation FEELM atomizer, which makes for a satisfying throat hit and enhanced flavors.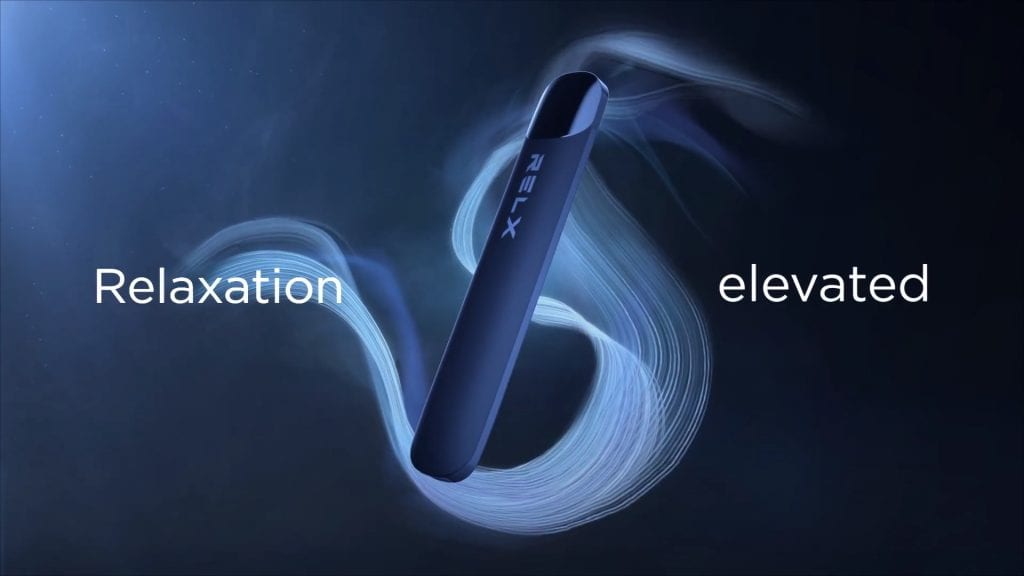 Compared to the RELX Alpha, the SMOK Nord cannot hold up but still puts up a great fight. Despite being button-operated, its controls are buttery smooth and makes the vaping experience quite seamless. Additionally, its 1100mAh battery stands out when compared to the RELX Alpha's 350mAh, but the lack of USB-C charging in the SMOK Nord means it will take quite a while to charge up.
RELX vs SMOK: Pods & Flavors
The SMOK Nord easily comes out victorious in a comparison between RELX vs SMOK pod capacity. This is because the standard edition SMOK Nord pod can hold up to 3ml, as opposed to the RELX AlphaPod's 1.6ml.
When it comes to comparing flavors between RELX vs SMOK, the latter still maintains its edge. The RELX Alpha certainly has a wide range of flavors to choose from, including: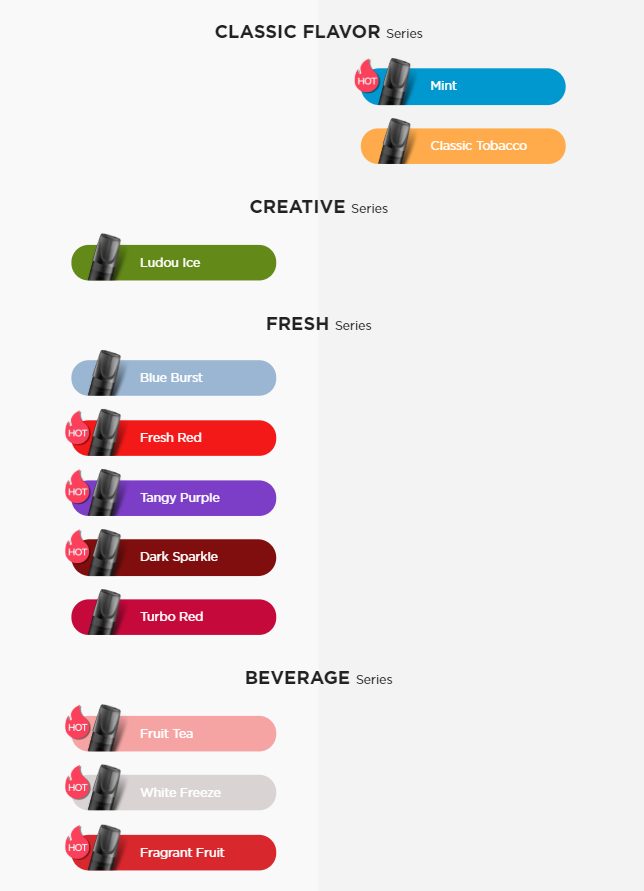 Classic Flavor series: Mint, Classic Tobacco
Creative series: Ludou Ice
Fresh series: Blue Burst, Fresh Red, Tangy Purple, Dark Sparkle, Turbo Red
Beverage series: Fruit Tea, White Freeze, Fragrant Fruit
However, being an open pod system, the SMOK Nord can benefit from an unlimited range of third-party e-juice, such as these best-selling e-juices on Central Vapors. The SMOK Nord kit also comes with replacement coils that extend the lifespan of each pod.
Conclusion
All in all, there is no right answer in the RELX vs SMOK comparison. While one brand may excel in price, the other may be several times more feature-rich. The decision now rests on your personal preferences. If you happen to choose RELX, remember to benefit from this RELX coupon code! Also, for more vape comparisons, check out RELX vs Nanostix!