Staying positive and healthy is important to overcome the Covid-19 pandemic. While there are various ways to do so, one of the most popular is to engage in juice cleanses with fruits and vegetables because they provide a small to moderate calories and a lot of vitamins for the body. Blueprint juice cleanse is worth trying with a good amount of vitamins and minerals coming from organic fruits and vegetables. They will help you fill energy and live an authentic life every day.
Keep scrolling to find out a right cleanse for you among the Blueprint best sellers
#1: Blueprint Renovation Cleanse
Commonly known as the Blueprint OG, the Blueprint Renovation Cleanse is the most classic and most favorite cleanse. If you are a newcomer to juice cleanse or currently at the intermediate level, Renovation Cleanse is the best choice.
They choose juice and cleanse carefully to bring the highest outcome of this mix. Therefore, you don't need to think a lot to select. The Renovation Cleanse contains Kale it Up, Pineapple Power, Lemon Reset, Beet Blast, Nut & Bolt. You can purchase for 1 to 6 days per order, save more if you order for longer days.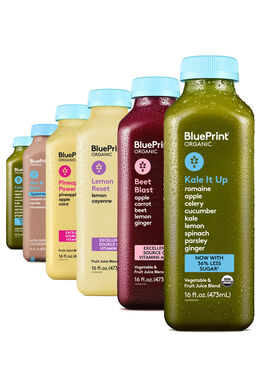 #2: Kale It Up
Kale It Up is another kind of classic Blueprint Juice Cleanse with all ingredients being juices. Romaine, apple, celery, cucumber, kale, lemon, spinach, parsley, and ginger are carefully and perfectly mixed to make sure they interact synergistically with each other and bring the best flavor. This cleanse contains 100% vitamin A and 40% vitamin C in one bottle, which helps to enhance your resistance during the pandemic.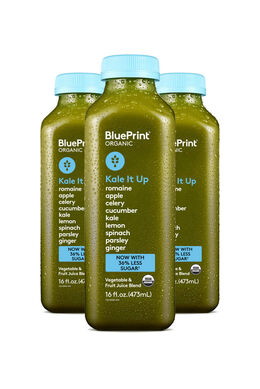 #3: 3-Day Holiday Detox
The social distancing period is also an ideal time to embark on a detoxing journey and reset your body. Blueprint 3 day cleanse is designed to help you cut back on sugar and restore healthy habits. Therefore, it is a complicated process to calculate nutrition and ingredients to make sure the best outcome after detoxing. The combination contains 2oz SuperBoosters and 16oz Cold-Pressed Juices. You should start each morning with a 2oz SuperBooster, followed by 6 cold-pressed juices consumed throughout the day.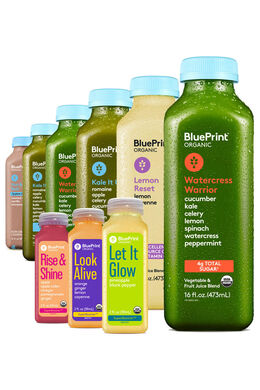 This article will definitely give you some ideas about which Blueprintcleanse is the best. Don't hesitate to take your own juice and experience cleansing. Some verified Blueprint Cleanse coupons are available to help you save on these drinks. So, let's pick your most suitable and favorite juice cleanse and start being healthy today!