You may have known the benefits of standing desk such as improving productivity and protecting your health. To help you choose the best standing desk for home office, we created some detailed comparisons between brands for you to evaluate fast and easily. At the previous blog we compared Varidesk Vs Flexispot. In this blog, we will provide you an in-depth comparison of Vivo vs Flexispot for you to make a choice.

Admittedly, they are both good-quality desks. Nevertheless, after evaluating both products carefully for the past three months, we have found out that Flexispot standing desk holds an impressive advantage over the VIVO desk. Read the following to figure out why!
Vivo vs Flexispot: Weight Capacity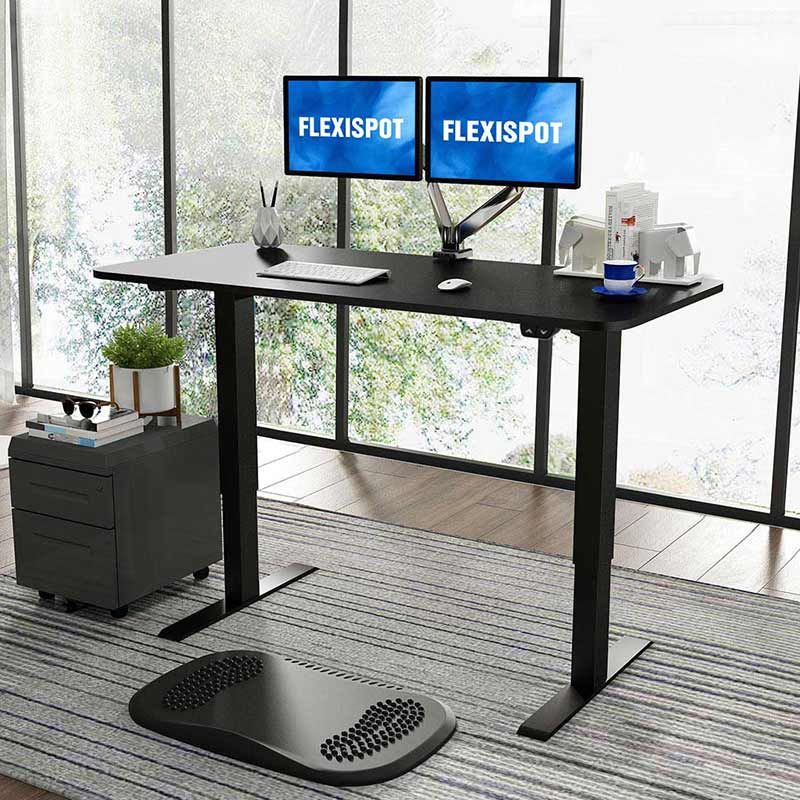 With a weight capacity of 154 lbs, Electric Height Adjustable Standing Desk EN1 was produced with stability and made of high-quality materials. It supports more weight than normal desks on the market. Therefore, you can conveniently put your monitor, mouses, and tablets on your desk.
VIVO desk only has a 132 lbs weight capacity, but ensure you don't overload it with more pieces of stuff; otherwise, it will be difficult to lift it with bulky monitors.
Conclusion: FlexiSpot wins the weight capacity contest.
You can buy the best Flexispot standing desk and save up to $50 by using the Flexispot coupon code below. Click now!
Extra Flexispot discount June 2023
Extra $15 Off $150+ Sitewide
Vivo vs Flexispot: Color Choice
If you like the creative color combination, it is great news for you. The FlexiSpot Electric Height Adjustable Standing Desk EN1 comes in four different colors, namely mahogany, white, black, and maple. Many people love choosing mahogany because of its gentle color. When purchasing on flexiSpot.com, you will be helped to choose your most favorite color.
Unsurprisingly, the VIVO desk also has four beautiful colors of White, Dark Walnut, Black, and Lightwood.
Conclusion: We will call it even
Vivo vs Flexispot: Height Adjustment Range (Without Top)
The VIVO desk offers a height adjustment ranging from 29″ to 48″ with a manual hand crank system. This system permits transitioning from sitting to standing by a simple turn of a handle. The telescopic height adjustment is one of the most impressive features of this desk. However, some people are still unsatisfied with the limited height range. According to recent research, an average 5'11" (180 cm) person would need their desk about 44 inches (111 cm) high.
Probably, the height adjustability function is the most surprising feature of the FlexiSpot EN1 desk. It has the height-adjustable range from 28″ – 47.6″. These features make it suitable for people of all height ranges. The standard electric height-adjustable desk frame support you have smooth and comfortable transitions from sitting down to forward.
Conclusion: Flexispot is the winner.
Surprisingly, Flexispot is offering a myriad of attractive Flexispot coupon codes for you to buy the right height adjustable desk at an unbelievable price.
Vivo vs Flexispot: Desktop Size
If you want a desk accomodating a bigger desktop, then FlexiSpot EN1 desk 48″(W) x 30″(D) might be a wise choice. Larger than other desks on the market, it provides enough space for two monitors and additional space for other kinds of stuff. This height adjustable desk has 1" thick work surface which is constructed from environmentally friendly chipboard. This makes the desk special and ideal for those like environment-friendly products.
The VIVO desk with desktop size 47.25 "W X 24" D is a smaller version of the FlexiSpot desk. This meets the requirements of shoppers who want to save workspace. Moreover, you must be careful when placing heavy items on it because it will be challenging to adjust. Therefore, it's not a good choice if you have a large keyboard or desktop.
Conclusion: Flexispot is the winner.
Vivo vs Flexispot: Price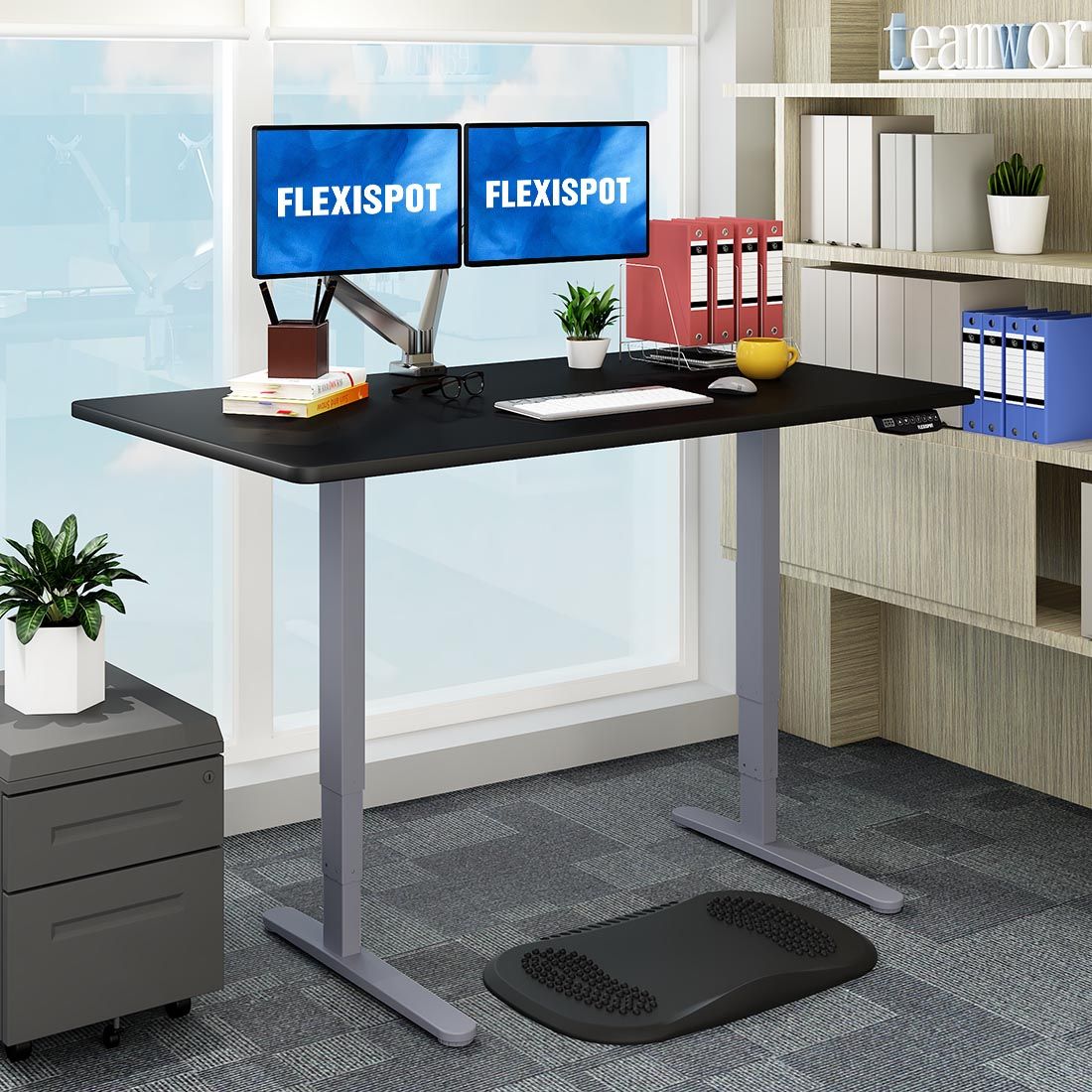 To derive maximum satisfaction from the Vivo desk, you need a deeper pocket. With Flexispot, you spend less and get great benefits compared to Vivo. In our view, we recommend the Flexispot desk if you are on a tight budget.
Fortunately, a lot of Flexispot coupon codes are available right here to save up to $50 when purchasing a Flexispot height adjustable desk.
Conclusion: Flexispot is the winner due to a variety of options, benefits, and satisfaction.
Conclusion
We just show you a detailed comparison of Vivo vs Flexispot. You may feel confident to purchase the right standing desk for your home office. Don't forget to use Flexispot coupon code when checking out and then enjoy up to $30 off your order.