Tail Activewear is famous for delivering the best apparel for your active lifestyle. You can buy fashionable styling, flexible sizing, and the best in technical fabrications from them. Let's check the Tail Activewear reviews here to understand more about Tail items.
Overview about Tail Activewear reviews
According to a fashionista, Tail Activewear's focus on fit is one of the reasons their customers are loyal to Tail. They use fit blocks to ensure consistent sizing from year to year. The tops, bottoms, dresses, and outerwear are thoughtfully designed to flatter many body types. You'll feel confident knowing you look your best.
During the design process, Tail Activewear draws inspiration from the latest fashions and translates them into classic, sophisticated looks they know will work in your daily life. Furthermore, they tailor the seasonal collections to reflect up-to-the-minute styles, patterns, and colors, but always maintain their consistent fit and classic tailoring.
Thanks to Tail Activewear, you can have a fabulous, fashionable wardrobe that will make you feel your best for a round of golf, a tennis match, a yoga class, traveling, or even just running errands around town. Get your favorite Tail Activewear items now to get 20% from them by using Tail Activewear coupon code.
Extra Tail Activewear discount February 2021
40% OFF YOUR ORDER at Tailactivewear.com
Size and Fitting – Tail Activewear reviews
Size Chart
With Tail Activewear, the size is consistent in all items, no matter what collection or piece you are looking at; whether it's a top or bottom. To make sure their customers get the best fit apparels, they provide the size chart as well as the fit guide for golf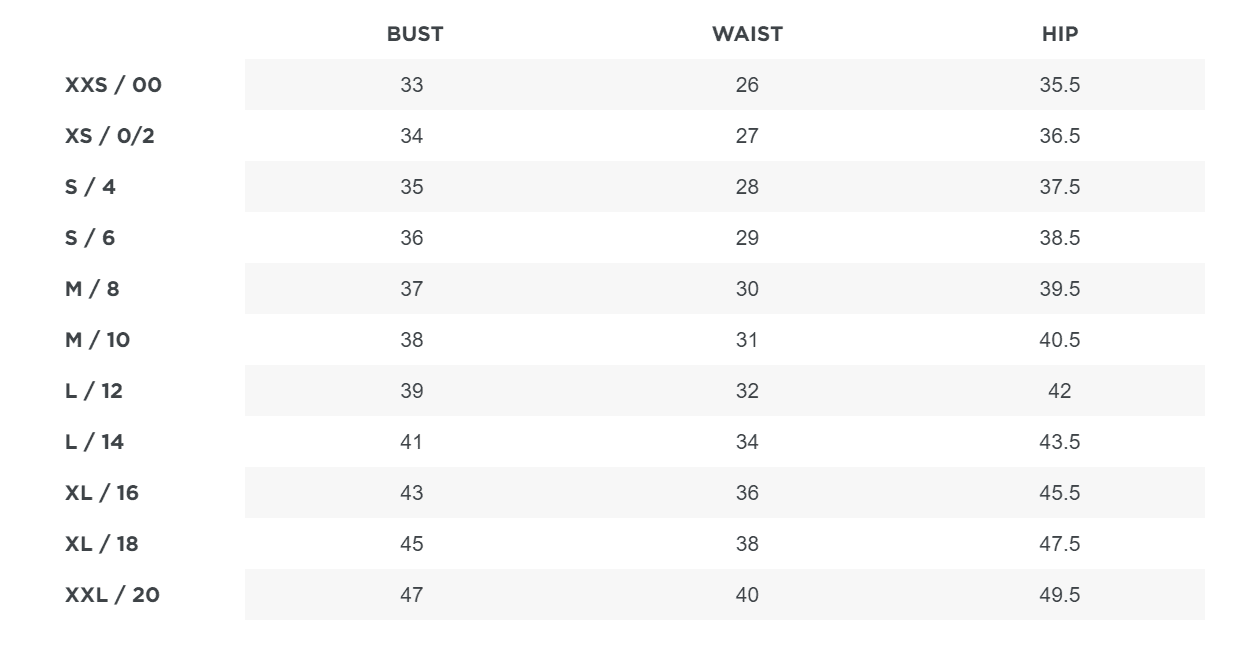 The size chart is measured by size of bust, waist and hip. To find the perfect fit, bust measure the area under your arms around the fullest part of your chest. Waist is the most narrow point below your rib cage and above your belly button. Lastly, the measurement of hip is taken 8″ below the natural waist.
Click Tips to mix and match to wear to play tennis for more guide on your tennis outfits.
Golf Fit Guide
The golf fit guide is separated into 3 types: classic fit, modern fit and slim fit.
Classic fit: Golf bottoms of this type will have contoured waistband and classic rise. It dits at natural waist of us.
Modern fit: Same as classic type, golf bottoms also have ontoured waistband. However, they belong to contemporary rise and they sit below natural waist
Slim fit: This type is also same as the modern fit. The difference is that it is fitted through hip and thigh with slim and super-flattering silhouette. Golf bottoms of slim fit is sleek and chic. Therefore, they are favored by a lot of people.
Fabric – Tail Activewear reviews
Sun protection
When playing sports or traveling on summer days, you may be concerned that the sunlight can harm your skin. Don't worry, most Tail Activewear fabrics are UPF 50+. Therefore, it can block approximately 98% of harmful UVA and UVB rays to protect your skin from the sun. You can feel free to enjoy all the golf rounds, tennis matches or running around the park without afraid of the effect of the sun. Most Tail Activewear reviews about sun protection of apparel are positive and the customers paid compliment to them a lot.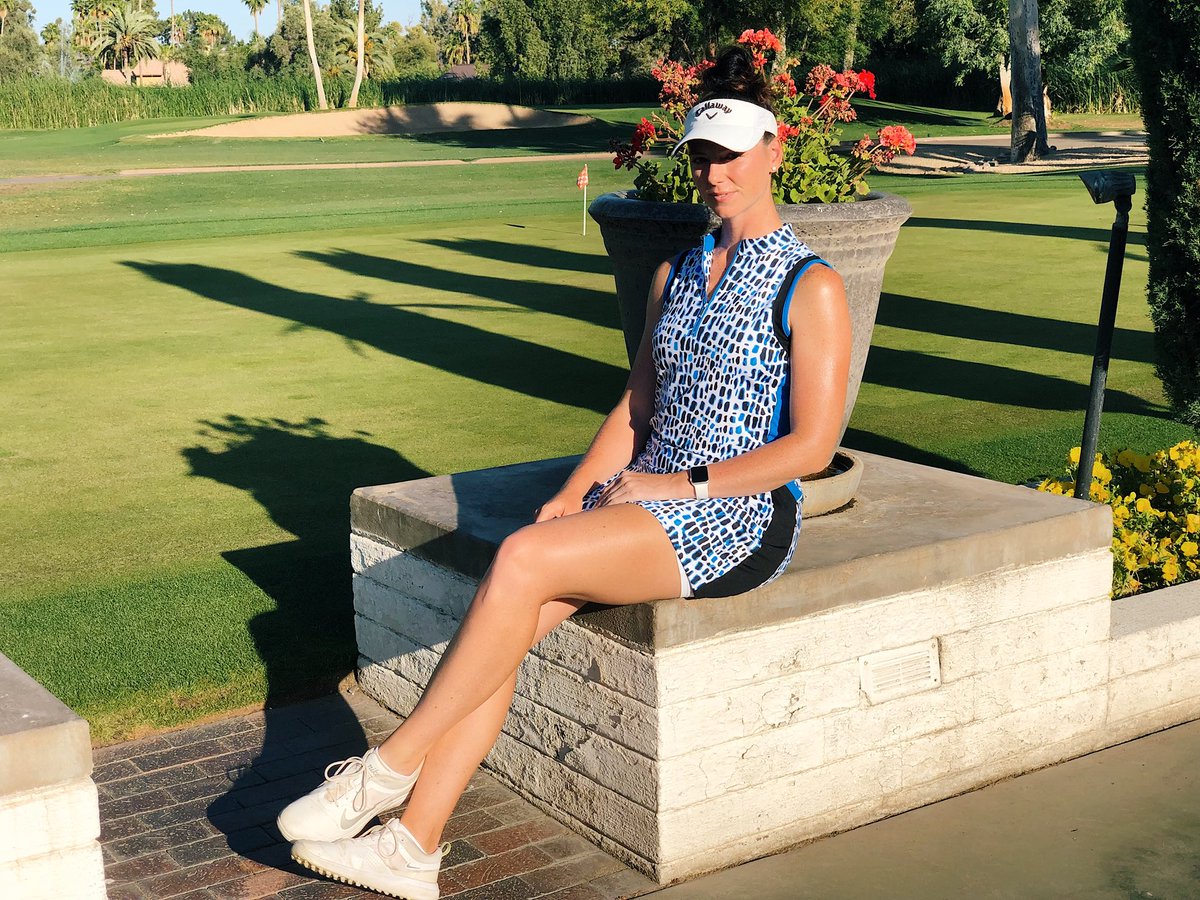 Fortunately, you can buy activewear from Tail Activewear at 20% off the price by using Tail Activewear coupon code.
Extra Tail Activewear discount February 2021
40% OFF YOUR ORDER at Tailactivewear.com
Moisture management
Many of us often feel uncomfortable and annoyed because of the sweat released when playing sports. Sweat comes to normal clothes, which not only makes them wet but also causes them to smell unwell. Unlike other apparel, Tail fabrics work to wick moisture away from the body quickly and efficiently, which helps keep you dry, comfortable and worry-free. Wearing Tail Activewear clothes, you can both take part in interesting sports and feel confident to shine on the matches. We researched and received a variety of positive Tail Activewear reviews in terms of moisture management. Their customers always feel satisfactory towards this feature and refer to their friends and family. You can find some excellent apparel with wonderful moisture management in Best seller of Tail Activewear 2020.
Easy care
Tail fabrics are fuss-free and most can be machine-washed and dried. You can preserve and wear Tail apparel for a long time without worrying about wear-and-tear. More a better care, you should set the mode Wash Cold for the machine. We suggest you to tumble dry low and low iron for Tail Activewear clothes. You also should not bleach them. After all, it is super easy to follow care instructions for these clothes. Almost nobody complained about the problems arising during wearing and preserving them. See more stylish and easy care activewears at Must have tail activewear tennis for sportive women. 
See our blog of Trendy tail tennis palm springs collection for sportive women to know more tennis collection from Tail Activewear.
Comfort stretch – Tail Activewear reviews
Tails fabrics not only hold their shape throughout the day but also provide free movements while always looking their best. With skin-friendly materials, innovative technology to ensure the best quality, Tail apparel always commits to deliver the apparel with excellent shape coming with extra comfort. As a result, their fans often sing their appraises towards the wonderful quality and comfort of Tail Activewear clothes.
Remember to use the Tail Activewear coupon code to get 20% off the order when buying Tail products
Best selling apparel 2020 – Tail Activewear reviews
April Dress – Blush
This dress is from the Spring Garden collection. The dress is packed with versatile pieces that have a premium feel and are ready to tackle daily activities with polished comfort. It comes with some features such as Compression Jersey, Soft Touch Jersey and Velocity Mesh Inserts. It is 34″ Length to fit any size of women and UPF 50+ helps protect your skin from the sun. April Dress is made from 87% Polyester, 13% Spandex, which facilitates the freedom of your movement and makes you feel comfortable. The Blush Print color will make you fabulous and attractive no matter where you are. Find more interesting and fashionable dresses at Must have tail activewear dresses for sportive women.
Susan on Mar 18, 2020 admired this dress because of its cute print and style, she said: "I ordered this as soon as I saw it. Cute print and loved that it was 34" (no hemming needed). When it arrived I was very excited and satisfied."
Its price is $79.00 but you can order with 20% off the price by using Tail Activewear discount code.
Bogart Skort – Sunrise – 18in Outseam
Start your day in our stunning coral, sunrise pink. This Bogart Skort has no fuss, anti-wrinkle fabric paired with comfort stretch, sun protection and moisture management which keep you dry, comfortable and worry-free. Mesh inserts add extra ventilation for warmer days. Its key features are Straight Pull-On Skort, Performance Jersey and Front & Back Stripe Dot Mesh Flounce. It has pockets for you to put any essential items. Moreover, it features built-in Shorties – Lightweight Jersey w/ 15″ outseam & 7″ inseam. Finally, it is 18″ Outseam and made from 91% Polyester, 9% Spandex to provide the best comfort and convenience. You can explore some more excellent apparel for your reference at Collection of autumn favorite tail activewear outlet 2020.
Lorraine on Feb 21, 2019 said: "The color of this skort is gorgeous! Nice material and length is good."
Anne on Nov 14, 2018 commented: "Love the skirt. Not the same color as it looks on this website. It is a lot darker"
The Bogart skort is on sale at $53.4, you can save more by using Tail Activewear coupon code to get 15% off the price.
Conclusion
We just showed you some helpful Tail Activewear reviews, hoping that you feel it useful to decide to buy suitable apparel for your active lifestyle. Don't forget to use Tail Activewear discount code to save up to 20% the order.