When it comes to home decoration, there are just so many items you can purchase, going from sofas and couches to rugs and wall paintings. But have you ever thought of getting yourself a set of outdoor curtains for your patio or balcony? If you have, check out Snow City! They are a company that focuses exclusively on making only the best curtain products for your home and offers a great variety of options. Today, let us focus on looking at the top 3 best-selling Snow City outdoor curtains, to see how good they are and how they can help spice your living spaces up! To get some decent savings on their products, check out this SnowCityShop coupon code!
#1 Best-selling Snow City outdoor curtains – Grommet Top and Bottom Curtains
Being featured at the same time in our top 3 best-selling Snow City curtains list, this curtain set is the perfect choice for any outdoor spaces in your home. Outdoor curtains make for a romantic and laid-back patio or balcony, but they must also be very sturdy to withstand any sort of weather condition that may happen outside.
Being made from the best fabrics for outdoor curtains (as detailed in our article on fabrics for outdoor curtains), Snow City outdoor curtains guarantee wonderful waterproofing and windproofing capabilities. This, of course, also applies to these best-selling Snow City outdoor curtains here. Not only that, but this curtain is also fixed to grommets at both of its top and bottom ends, making the whole structure a lot more firm.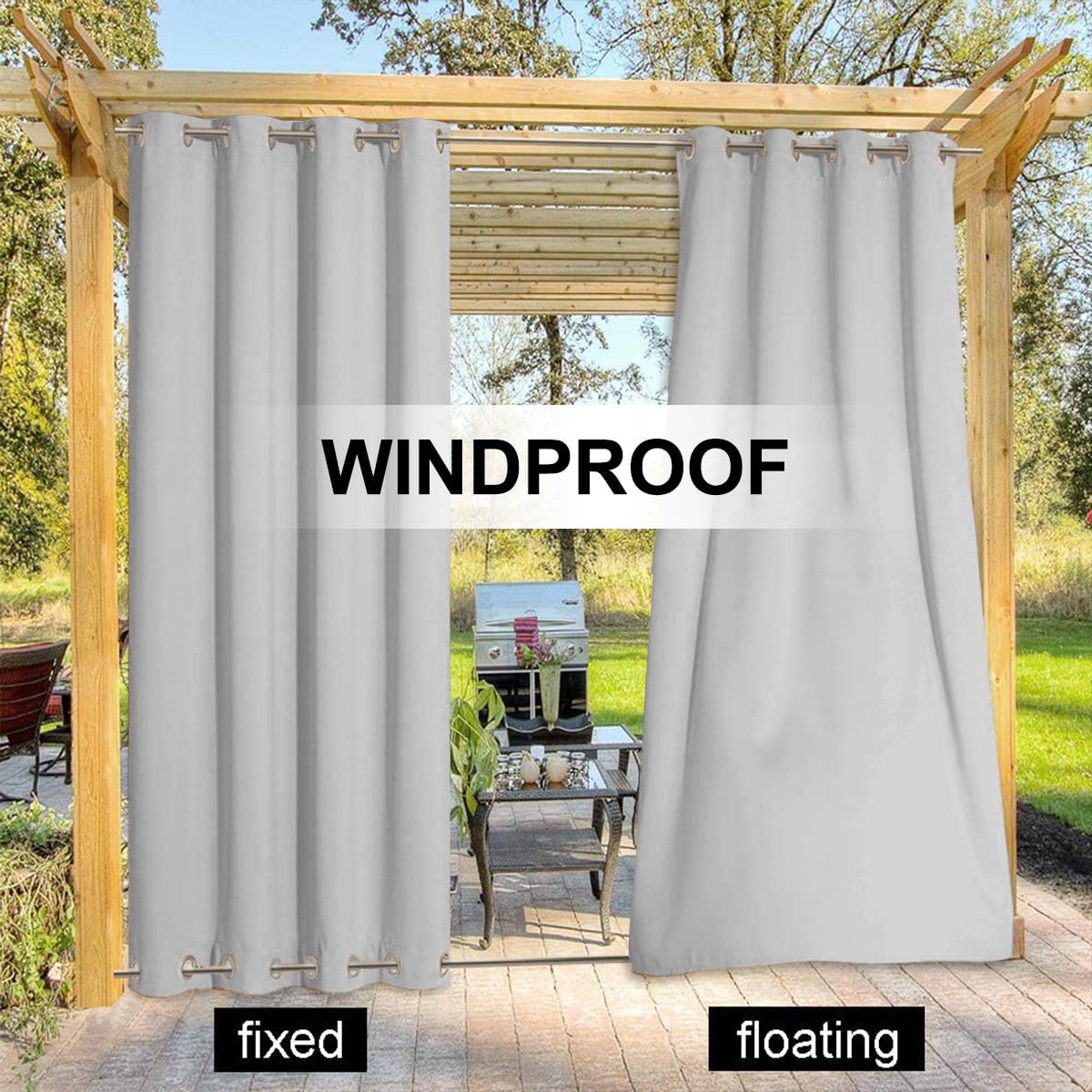 Additionally, this curtain set is not only well-made but also quite diverse in color and designs. A full list of available color is as below:
Silver Grey
Beige
Greyish White
Red
Yellow
Cream
Gray
Brown
Olive Green
Teal Blue
Navy Blue
Black
With 12 colors at your disposal, customizing your outdoor curtains to fit your home is as easy as a piece of cake. So, if you're interested, why not order this curtain set now with these SnowCityShop coupon code for extra savings!
Extra Snow City Shop discount October 2022
Snowcity Code: Up To 5% Off Store-wide
#2 Best-selling Snow City outdoor curtains – Leopard Grommet Top Curtains
Now that we've gone and looked at some plain color outdoor curtains, how about spicing things up just a little bit with some patterned curtain sheers! This leopard curtain set is the perfect choice among Snow City outdoor curtains if you want to get a true tropical vibe.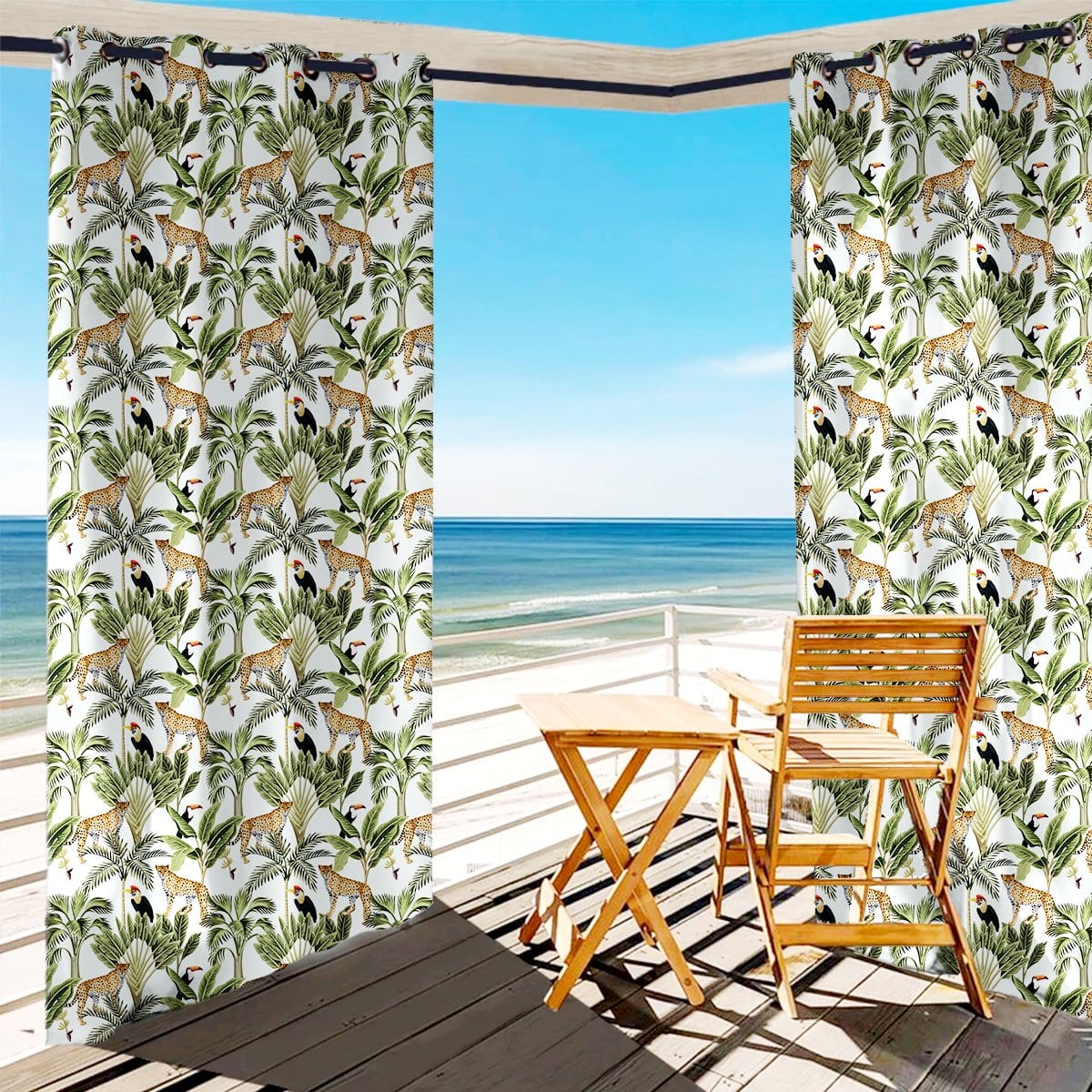 Of course, being a Snow City product, this curtain set provides you the same great quality and capabilities. A full list of its great features can be found below:
Ready Made: Package includes 1 panel of Outdoor Curtain. The top Rust Proof metal Grommets fit standard rods up to 1.6-inch diameter, which can easily be installed and slide.
Unique Design: Outdoor curtains on top have Grommets. If you need curtains with good wind resistance, it is recommended to choose double grommet curtains.
Amazing Material: Outdoor blackout curtains adopts super soft innovative triple-weave fabric which is waterproof, anti-bacteria and mildew resistant. 85%-99% light blocking, UV protection and privacy guarantee.
Serve Well: Suitable for indoor and outdoor use, also can serve as shower curtain. Create a casual outdoor living space and change your porch, balcony, patio or garden area to an outdoor room through the use of curtains.
#3 Best-selling Snow City outdoor curtains – Velcro Tab Top Curtains Sheer
For our last item on the list, we're looking at quite a unique product – a curtain sheer with stick-on velcro. Opposite to the fully opaque look of the previous Snow City outdoor curtains, this product offers a more linen and translucent look for a dreamy effect. This makes it wonderful to serve as light decoration for your balcony or porch, where in privacy isn't as much a concern as aesthetics.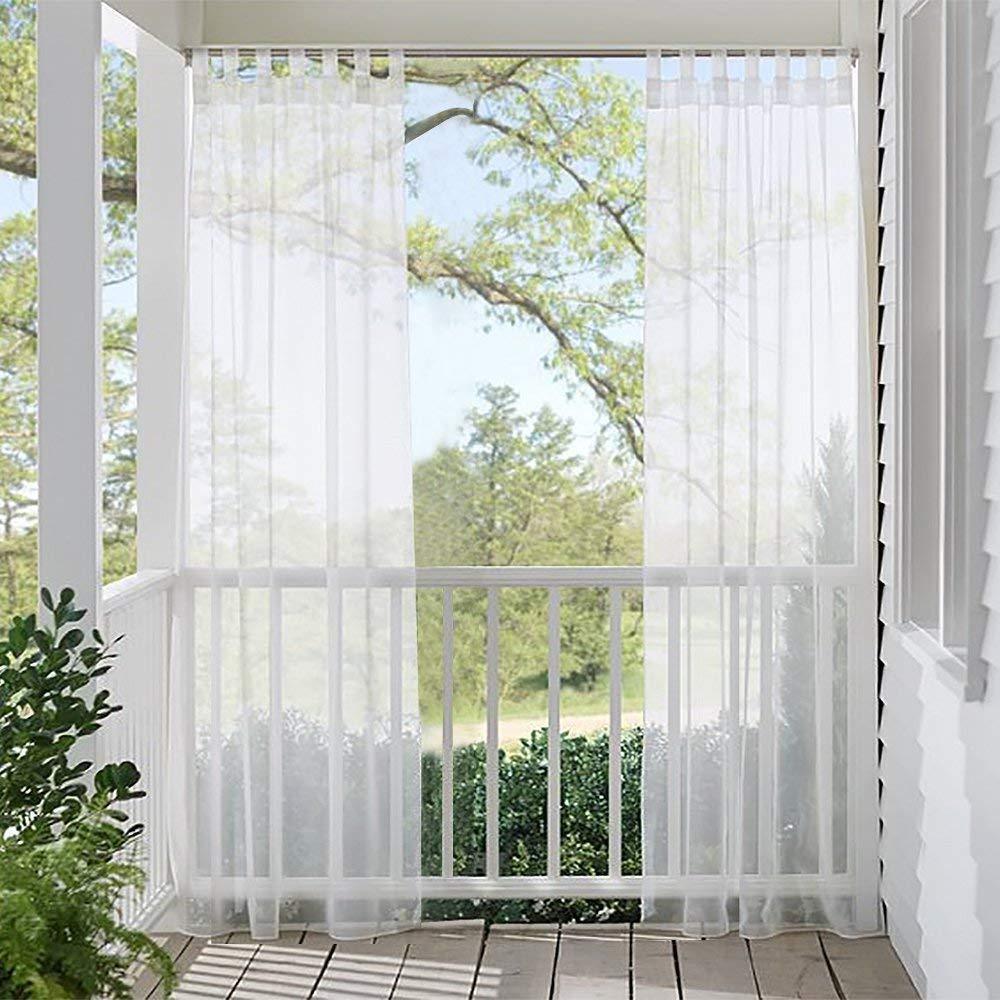 A full list of features for this velcro tab curtain are as below:
Linen look: Compared with other sheer curtains, Snow City semi sheer are sheer but not too sheer. Gives your space a little texture and interest.
Privacy balance: This linen textile sheer curtains provide a hazy and softer vision. Fade the outside light while maintaining privacy.
Long-lasting: This sheer can withstand the weather and stay by your side throughout the seasons. Give your living space a clean & fresh look.
Easy care: Easy to maintain and machine washable, gentle cycle. You literally just shake the water off and it disappears.
Conclusion
All in all, we've just taken you through the top 3 best-selling Snow City outdoor curtains. To see more beautiful curtains, visit their website. And to save on shopping for their products, check out this SnowCityShop coupon code, as well as the best Snow City promo codes of 2020!