RELX is often known for their innovative approach to vape devices. Their products are great examples of both innovative designs and cutting-edge technologies. One of those technologies is, of course, their outstanding lithium-ion battery. While it is super durable and efficient, RELX battery breakages can happen. In this article, let us take a look at the top RELX battery safety tips to ensure a smooth usage experience. To save on your RELX products, check out this RELX coupon!
#1 RELX battery safety tip – Use cases
This tip applies to protecting your RELX device overall. While a RELX battery is built to be sturdy and withstand a lot of damage, dropping it too much can lead to breakages. Therefore, using a case for your RELX device is a great way to minimize damage from dropping your RELX vape.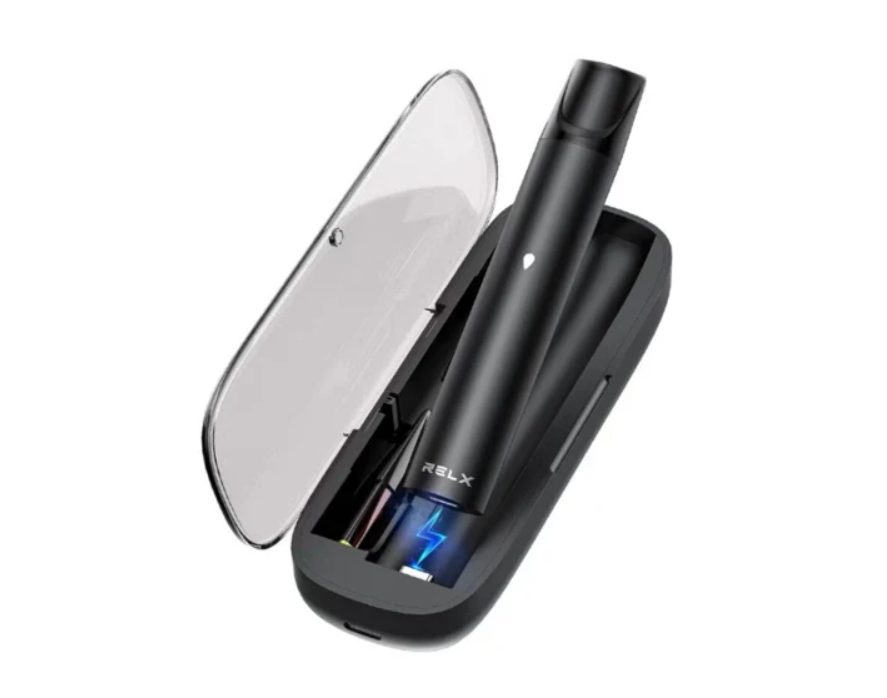 There are a ton of RELX cases out there in the market. To choose a good case, it might be a good idea to check which material it is made out of. A plastic case, for example, would be much inferior to an aluminum or strengthened plastic case. You can also try a RELX charging case, as depicted in our article on RELX charging methods.
Cases are often pretty reasonably priced. But if you're looking for some savings, why not try some massive savings on RELX products using this RELX discount code instead!
Extra relx discount March 2023
Extra 10% Off (Site-wide) at Relxnow.com
Additionally, you can also save using a ValeVape coupon. ValeVape is an authorized retailer of RELX products, with many savings opportunities for shoppers.
#2 RELX battery safety tip – Replace old batteries
Like everything, a RELX battery cannot last forever. While the exact lifespan of a battery is debatable and varies greatly depending on the users' use frequency, you can expect your RELX battery to last around 1 to 2 years at most.
If you've used your RELX device past that period, it might be a good idea to change it. On the one hand, this is because the battery life would have decreased significantly by this time. On the other hand, batteries that have lasted more than 1 or 2 years are bound to dying or more serious defects such as overheating.
#3 RELX battery safety tip – Don't drain all of it!
If you're a regularly heavy vape user, you might be tempted to drain all your RELX battery on a single use. While this may not be harmful at first, it can severely degrade your battery and make it lose its capacity.
Charging a battery before it absolutely runs out will help it preserve its capacity for a longer time and thus extending the time before you need to get a replacement. You can rely on your LED indicator to see how much battery you have left, as we have described in this article on RELX blinking patterns.
#4 RELX battery safety tip – Avoid the elements
Heat and moisture are natural enemies to a RELX battery. Why? Because both of these elements can trigger certain reactions within the batter that cause it to be damaged in many ways.
Therefore, try to keep your RELX vape away from all of these elements. The best place to store a RELX vape would be in a dry closet away from heat.
#5 RELX battery safety tip – Don't try third-party batteries
As RELX is a highly innovative vape brand, its technologies are highly proprietary and thus less open to replacements. RELX batteries are good examples of this, as they are often specially designed for their own devices.
For example, the RELX Classic comes with a 350mAh battery that fits its longer and broader body, while the RELX Alpha's battery is smaller to fit its slimmer form. To see how these devices stack up, see our RELX Classic vs RELX Alpha article.
Conclusion
Overall, those have been our top 5 RELX battery safety tips. We hope you can enjoy your vaping experience safely with these tips. To save on upcoming RELX purchases, feel free to grab our RELX coupon code! Additionally, we commend you read up on reasons why your RELX not charging to learn more about RELX batteries