Vaping started as a healthy alternative to traditional smoking and grew to almost a lifestyle. As the vape community grows, so do the diversity of vape products – from vape kits, mods, tanks, to other crazy accessories. Today, let us go through the top 5 unique vapors you should definitely try. Check them out!
#1 Unique Vapors – Vaporesso LUXE 220W TC Starter Kit
The LUXE 220W sits in Vaporesso's flagship line up and is one of their most unique vapors. Being a vape mod, the LUXE 220W enjoys some crazy features both inside and outside. One of its distinguishing features is the all-new OMNI Board 4.2 chipset – the most advanced of all OMNI Board chipsets. The device is powered by two 18650 batteries and its fast charging capability allows up to 2.5A of input.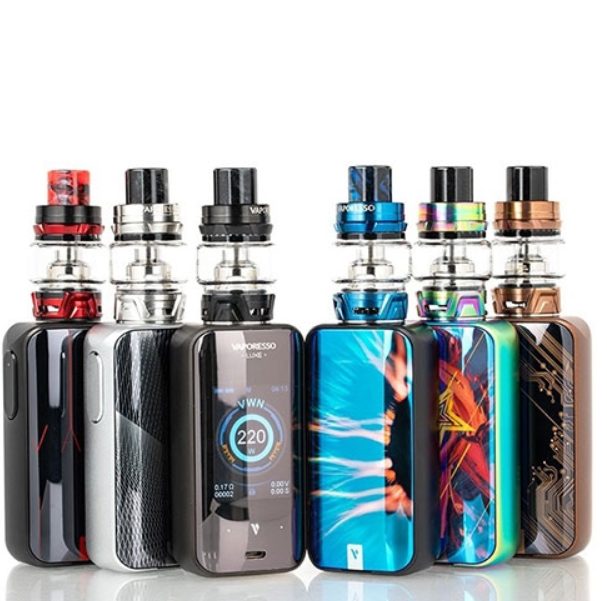 However, what really makes this vape mod stand out among all the unique vapors is its display – a 2-inch TFT screen that somehow blends itself into the LUXE 220W's skin. The screen shows important statistics including battery, resistance, wattage, temperature, and even a real-time clock.
If you purchase the LUXE 220W from VaporDNA, as listed in our top 5 most popular vape kits on VaporDNA, you get the device paired with the SKRR Sub-Ohm Tank. The tank can hold up to 8 ml of e-liquid and even has an extra insulation layer. Grab the Vaporesso LUXE 220W TC Starter Kit now on VaporDNA, and don't forget to use this VaporDNA coupon code to save lots!
Extra VaporDNA discount June 2022
#2 Unique Vapors – GeekVape Aegis Boost Pod System Starter Kit
The GeekVape Aegis Boost is not only one of the most unique vapors, but also one of the few 5-star rated on Central Vapors. It is branded the lightest yet toughest box mod, and ranks 1st in our top 3 best temp control box mods from Central Vapors.
So what makes the Aegis Boost special? Well, first, it supports both pods and RDTA with the maximum output of up to 40W. Second, it comes with 2 separate coils for both vaping styles – MTL and DTL. Third, the Aegis Boost comes sealed with IP67 body proofing, making it stain-resistant, corrosion-resistant and tear-resistant. And last but not least, it has an internal battery of 1500mAh, enough to power all of the above for long usages.
To get the Aegis Boost on Central Vapors for less, don't miss this Central Vapors coupon!
Extra Central Vapors discount June 2022
25% Off Any Orders - Central Vapors Coupon Code
#3 Unique Vapors – RELX Alpha Starter Kit
RELX is often known for their premium pod vapes, and the RELX Alpha is surely the best representation of their technological and design philosophy. Simple, yet packed with features and sleek-looking, the RELX Alpha is one of the most unique vapors out there.
The RELX Alpha kit ships with 1 device, 2 AlphaPods, and 1 USB-C Cable. Its lithium-ion battery holds up to 340mAh, lasting a full day for heavy users and 2-3 days for lighter users. What's more, the great thing about this battery is that it is chargeable via a USB-C port, offering lightning fast charging that reduces waiting time to only 40 minutes.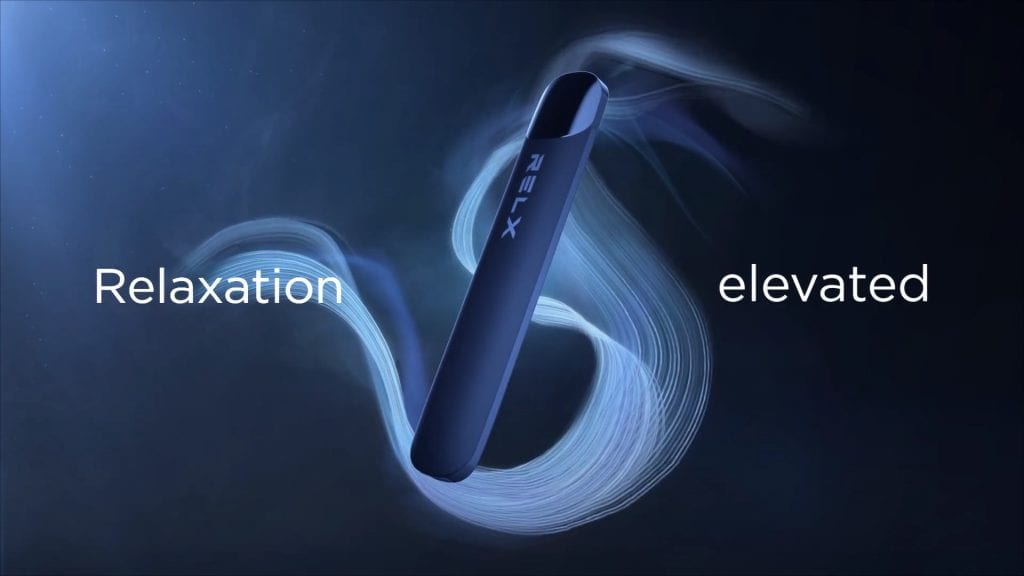 A pack of AlphaPods sells for $14.99 and includes two 1.6ml pods at 3%/5% nicotine strengths. The pods come in 13 unique flavors, including 5 premium ones that are exclusive to the RELX Alpha:
The Icy Blast series: Ludou Ice and Mint
The Fresh series: Tropical Fruit Squeeze, Citrus Splash, Fresh Red, Blue Burst, Tropical Fruit
The Beverage series: Fruit Tea, Coffee, Fruit Punch, Dark Sparkle, Fruit Beer
The Creative series: White Freeze
One thing that sets the Alpha apart from other RELX vape products is its abundance of premium features and technologies such as the 4th generation of the award-winning FEELM technology, as well as the innovative AlphaStream design. These advanced additions, along with the RELX Alpha's high-class design, is among our top 3 reasons to choose it. To pick up a RELX now for cheap, simply input this RELXNOW coupon code!
[code]
#4 Unique Vapors – SMOK G-Priv 3 Kit with TFV16 Lite Tank
Also 5-star rated on Central Vapors, the SMOK G-Priv 3 kit is one of the most beefy devices on this list of unique vapors. To make it special, SMOK is pairing the G-Priv 3 with the TFV16 Lite tank – an all-new 5ml tank with SMOK's Conical Mesh Coils to meet the demands of even the most experienced vapers.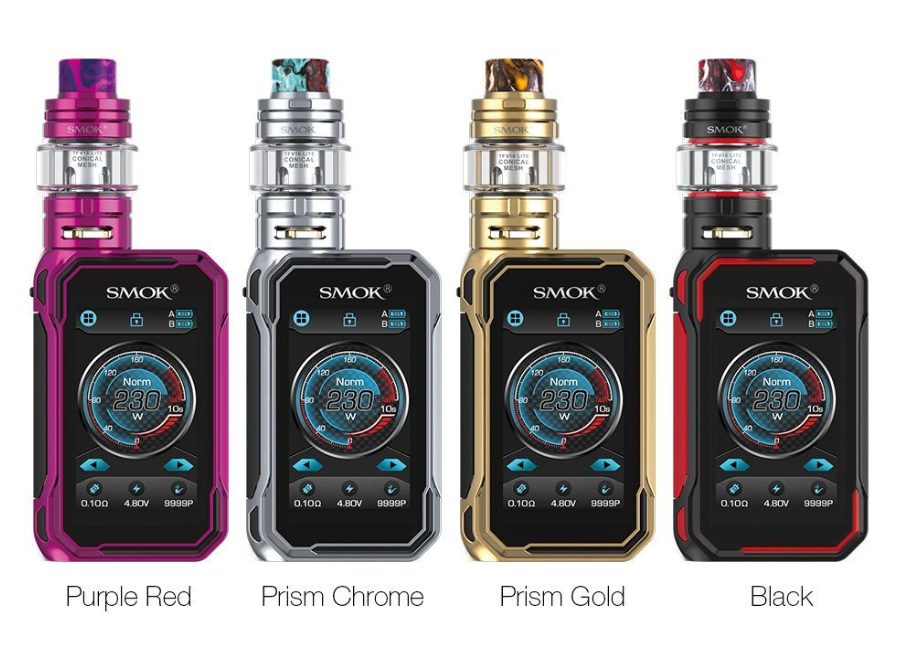 Powered by dual 18650 batteries, the G-Priv 3 delivers up to 230W of power output – a staggering number. It's large 2.4-inch touch screen features some futuristic UI elements and even a password protection feature to prevent minors from accessing the device.
#5 Unique Vapors – RELX Nano and Nano 2
Speaking of unique vapors, it is important that we don't leave out the little guys – disposable vape pens. The idea of disposable, compact vapes are unique in itself, allowing users to get a taste of what vaping is like before committing and to carry them around easily.
Among the most popular and affordable disposable vape pens are the RELX Nano and Nano 2. The RELX Nano comes in a simple package, which literally contains only 1 small device. The compact size of the Nano means it is suitable for many situations, especially while on a trip. Nevertheless, this RELX vape still packs some serious punch with its 270mAh battery and 1.2ml built-in pod, allowing for up to 200 puffs.
The Nano 2 offers some improvements, with a larger 280mAh battery, a 1.35ml pod, and some extra flavors. To save on this wonderful e cig, don't forget to use this RELXNOW coupon!
Conclusion
In summary, the 5 vape kits above fall into our list of the most unique vapors for many reasons. Some offer out-of-this-world performance, others excel in style, and others dominate a category of their own. In the end, it is you who chooses which kit to purchase, but of course, don't miss out on some great savings with the best coupons for vape products here at CouponRich!