When shopping for vape, few stores can match the diversity and quality of VaporDNA. The store offers a wide range of vape brands and products, including vape kits, e-juice, mods, and accessories. Thus, it's safe to say that you're quite spoiled for choice when visiting VaporDNA. In this VaporDNA review, we're bringing you the top 5 most popular vape kits of 2021, along with a wonderful VaporDNA coupon code to help you with your purchase!
#1 – SMOK Infinix Ultra-Portable Open Pod Starter Kit – VaporDNA review
Everyone loves open system vapes, which explains why the Infinix sits at the very top of this VaporDNA review. Portable, economical, and customizable – the Infinix ticks all the right boxes to make it great. The device comes with a 250mAh battery that is rechargeable via a USB cable and usable while charging. It also has an LED indicator light, which flashes while the device is plugged in.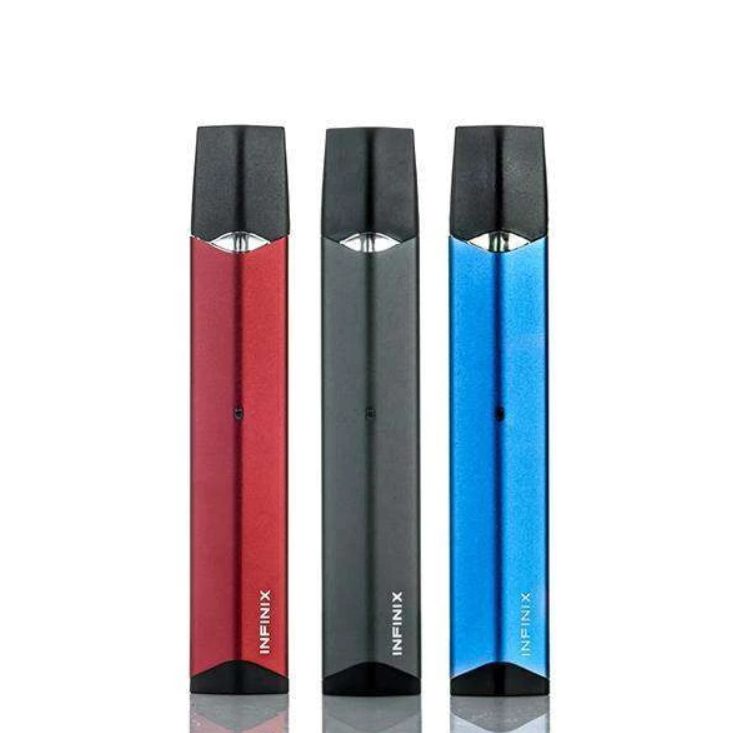 The Infinix's pod has a capacity of 2ml and can be refilled and reused. The pod works with pretty much any type of e-liquid, but not oils. Inside the device sits a coil with 1.4ohms of resistance, making it quite a heavy hitter. To get the Infinix now for less, use this VaporDNA coupon code!
Extra VaporDNA discount August 2022
#2 – SMOK Mag 225W TC Mod and TFV12 Prince Full Kit – VaporDNA review
While SMOK is often known for user-friendliness, they don't joke around when it comes to mods either. The Mag 225W TC is another addition to SMOK's long list of amazing box mods, and this time it comes with an overhauled chassis, upgraded UI, and equipped with the TFV12 Prince Sub-Ohm tank. There's a lot of great things about this kit, which is why it sits at number 2 in this VaporDNA review.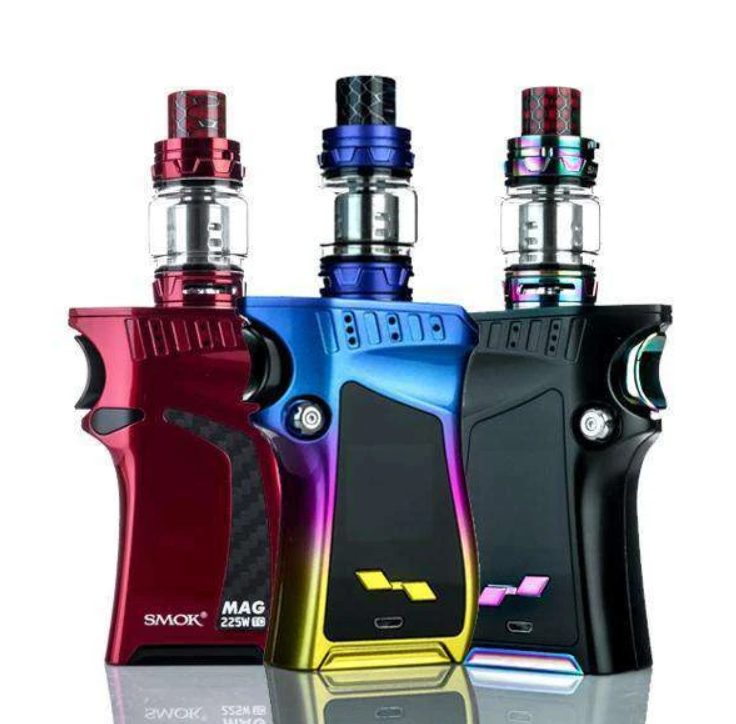 To start off, the customization options of the SMOK Mag 225W is out of this world. If you're a sub-ohm vaper looking for something new, be amazed by the Mag 225W's ability to let users put together a wide range of combinations for either larger clouds, more flavorful puffs, or perhaps a little bit of everything.
Additionally, the TFV12 Prince is a perfectly paired tank to elevate the vaping experience. A good mod rests as much on its feature as it does on its tank. And the TFV12 Prince doesn't fail to deliver, with one of the most complex designs out there and a beastly 8ml tank. Sweet!
#3 – GeekVape Aegis Mini 80W TC Starter Kit – VaporDNA review
Being the little brother of the renowned Aegis Legend 200W TC Starter Kit, the Aegis Mini 80W is as reliably good as its bigger sibling. With IP67 water and dust proofing and a 810G-516.6 shockproof system, this box mod features military-grade build quality. And to match that, a 0.91″ OLED display is included, which shows detailed vaping stats such as amps, resistance, puff count, voltage, and dual battery life indicator. What's more, inside the Aegis Mini 80W sits a 2200mAh battery with 2A charging via USB cable.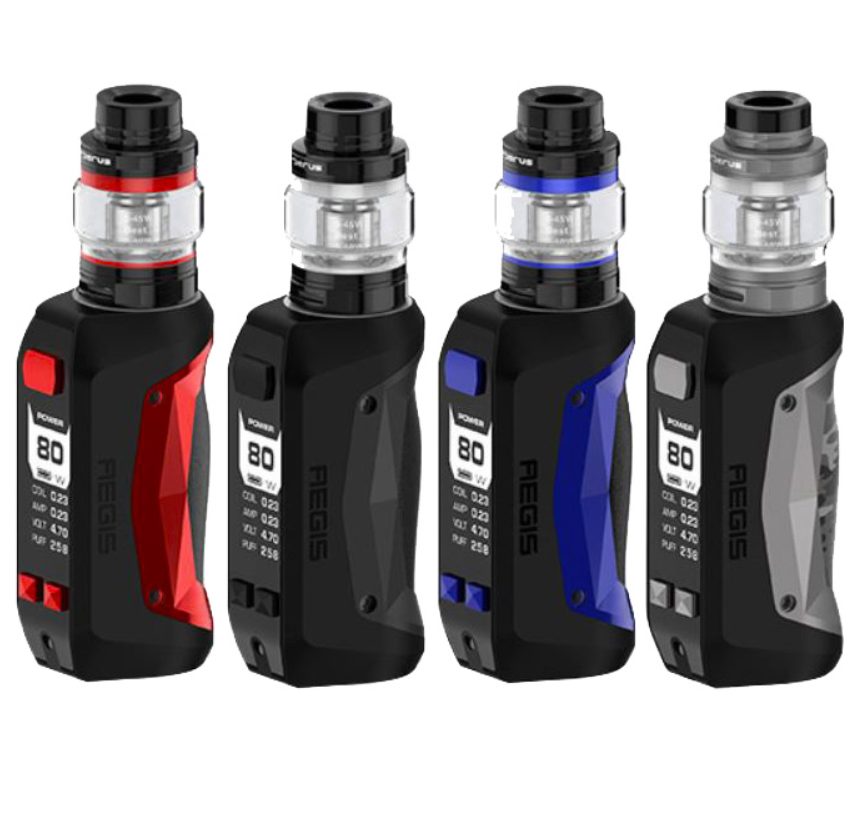 To make it even better, this box mod comes paired with the GeekVape Cerberus Sub-Ohm Tank, whose capacity comes at 5.5ml with bubble glass and 4.0ml with standard glass. On top of the tank is a 8mm 810 drip tip and a fill system. Altogether, the GeekVape Aegis Mini 80W is a star for its beginner-friendliness and portability and comes at $69.99. In fact, it is so good, it even makes it into our top 3 temp control box mods on Central Vapors.
#4 – Vaporesso LUXE 220W TC Starter Kit – VaporDNA review
Next on this VaporDNA review list is the LUXE 220W is the new flagship of Vaporesso. Paired with the new and improved SKRR Sub-Ohm Tank, the LUXE 220W TC Starter Kit is a highly versatile option for both beginners and experienced vapers. It is also our pick for the most unique vapors you should never miss.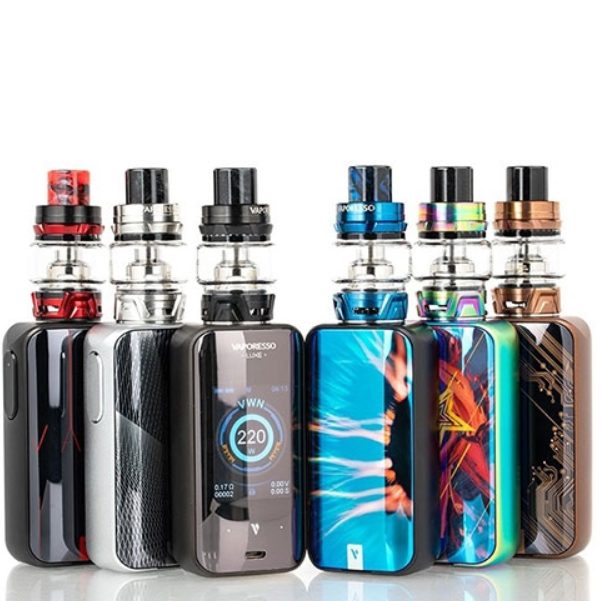 One of the main things that separates the LUXE 220W from past versions is its OMNI Board 4.0 chipset – the latest in its line up. The device is powered by 2 separate 18650 batteries and can be charged via USB at up to 2.5A. The LUXE 220W's 2-inch screen displays useful information to its user, including battery, resistance, wattage, temperature, and even a real-time clock. With clever engineering, the screen almost seamlessly blends into the device, making it all the more classy.
And let's not forget the SKRR Sub-Ohm Tank, which can hold up to 8ml of e-liquid. The tank is complete with dual adjustable bottom airflow that is fully closeable, along with an extra insulation layer. Altogether, the Vaporesso LUXE 220W TC Starter Kit comes at $79.99.
#5 – Freemax Twister 80W Starter Kit – VaporDNA review
At the bottom of this VaporDNA review list sits the colorful Freemax Twister 80W Starter Kit.
The Freemax Twister 80W is a 24mm diameter vape pen mod that comes with the Fireluke 2 – a successor to the original Fireluke Mesh Sub-Ohm tank. The device comes with a 2300mAh battery, chargeable via a USB port. It also incorporates an LED indicator light, which changes color depending on the battery remaining.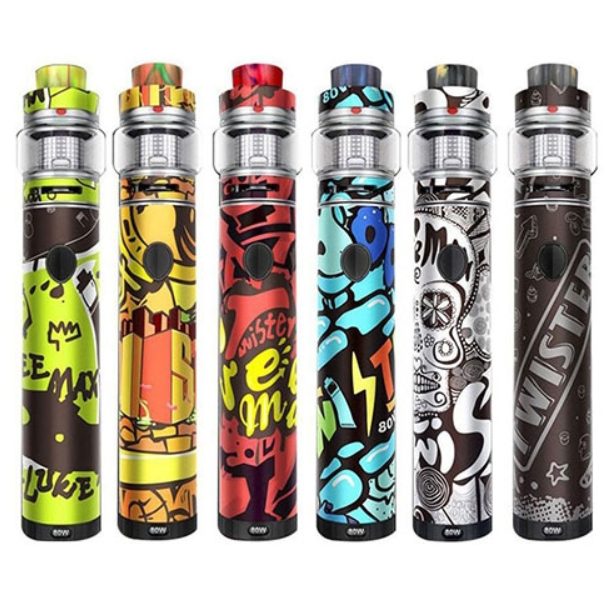 The Fireluke 2 holds 5ml of e-liquid and can be refilled via a push-top system. It inherits the Mesh X coil from its predecessor and has a dual adjustable bottom air slot. Overall, the Twister 80W is an amazing vape pen mod that comes with a top-notch tank and sells for just $49.99.
Conclusion
So that was it for this VaporDNA review list of the top 5 most popular vape kits currently. If you're into vape products, do check out this top 5 list of the most popular e-liquids at VaporDNA. Also, to keep your devices authentic, check out how to check your VaporDNA SMOK authentication. Lastly, to shop here for less, don't forget to grab this VaporDNA coupon code!