Thanks to the Internet and e-commerce technologies, much of our vape shopping has moved online and become very convenient. Competition among online vape shops is fierce, and two names often stand out: VaporDNA vs Central Vapors. So which is better between the two? Read this article to find out more and receive some quality coupons for both VaporDNA and Central Vapors.
VaporDNA vs Central Vapors – General Info
VaporDNA
Founded in 2013, VaporDNA is a premier online vape store catering to the needs of almost every vaper with an extensive range of products. They feature products from some of the most standard and well-trusted brands on the market to some less-known yet more unique brands. They pride themselves on 3 things: quality, selection, and price. To shop with VaporDNA for less, check out this VaporDNA coupon code!
Extra VaporDNA discount June 2022
Central Vapors
Central Vapors is a reputable vape juice manufacturer which also started out in 2013, as described in our Central Vapors history article. Through time, their store has opened its catalogue to include a range of other brands and products beside their large collection of e-juices. Central Vapors is proud of its team of vape-loving and highly-skilled professionals who constantly outputs new liquids and ensures the quality of current ones. They also offer very generous prices and deals for all products in their shop, including this great Central Vapors coupon code.
Extra Central Vapors discount June 2022
25% Off Any Orders - Central Vapors Coupon Code
VaporDNA vs Central Vapors – Product range
A good place to start comparing between VaporDNA and Central Vapors is their product catalogues. To make it easier, we will break down our comparison to 3 categories: devices, e-liquids, and other accessories.
Devices on VaporDNA vs Central Vapors
VaporDNA offers devices in several categories. If you fancy pod or disposable vapes, they do have an extensive collection of open/closed pod devices, disposable devices, and replacement pods. As for vape kits and mods, VaporDNA can serve up literally hundreds of them, including those in our most popular VaporDNA vape kits article. Their options include starter kits, all-in-one kits, squonk kits and mods, vape pens, and box mods and kits. They also offer unique alternative vaporizers, which you can learn more about here.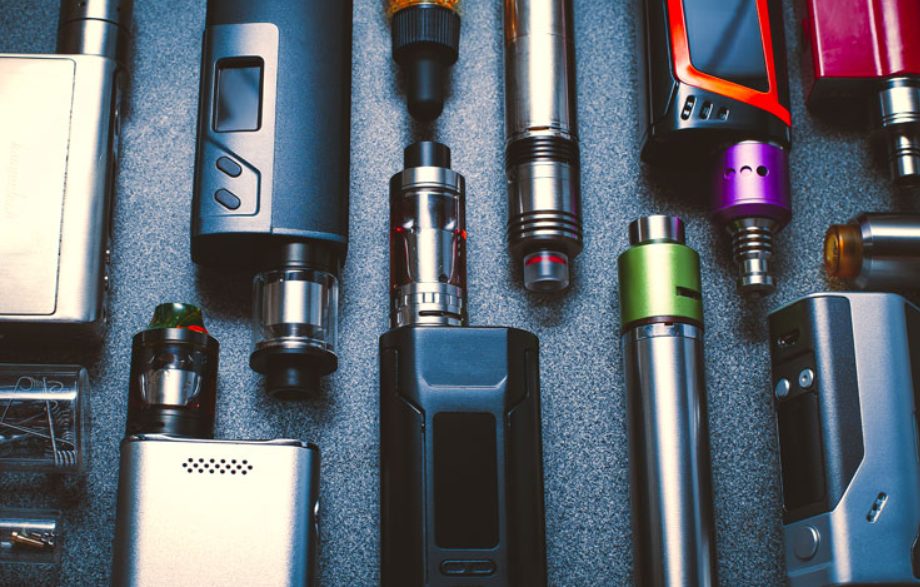 Central Vapors also sells vape devices, but they're mainly focused on vape mods. Their offers include box mods, starter kits, vape pen kits, pod systems, and some great temp control box mods.
Both stores have quite a list of devices to put on display from reputable brands like SMOK, Aegis, or Freemax. However, VaporDNA is the winner in terms of the variety of devices in our VaporDNA vs Central Vapors comparison.
E-juices on VaporDNA vs Central Vapors
VaporDNA's e-liquid collection features over 500 products from several notable brands like Naked 100, Yami Vapor, and Spotlight. They provide regular e-juices, as well as flavor pods and nicotine salt variants. You can browse through their massive catalogue of quality e-juices by e-juice type, by brands, or by flavor.
On the other hand, being a juice manufacturer, Central Vapors only offer vape juices produced by their own team. This amounts to over 100 e-liquid products, not as extensive as VaporDNA but still quite a lot to choose from. You can get a glimpse of what they have to offer by reading our article on the best-selling e-juices on Central Vapors. Another advantage that Central Vapors have is their ability to conduct rigorous quality control, which ensures you are only receiving the best liquids possible.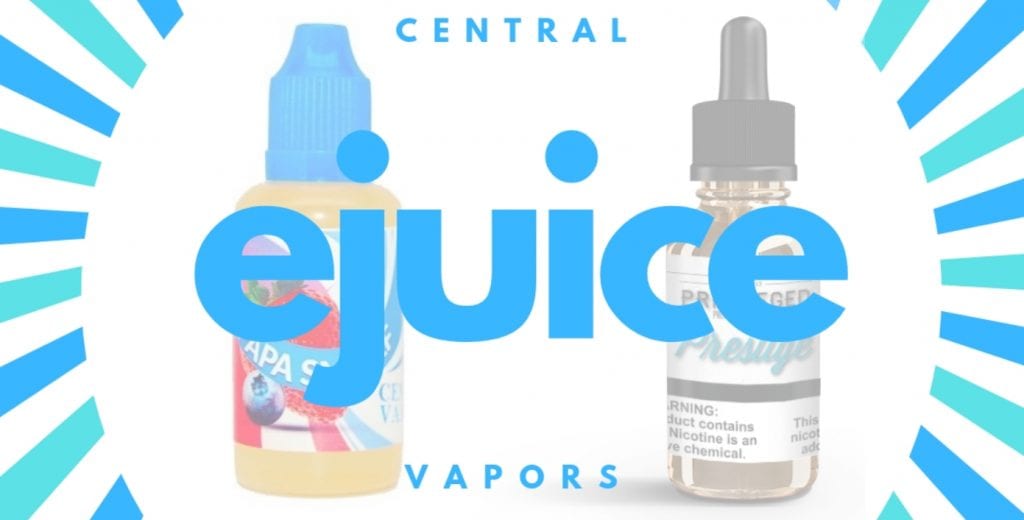 Overall, there is no clear winner when you compare VaporDNA and Central Vapors in terms of e-juices. While one store excels in range and variety, the other promises supreme in-house quality.
Accessories on VaporDNA vs Central Vapors
VaporDNA covers a wide range of accessories including several types of vape tanks, batteries, charging kits, replacement coils and glasses, drip tips, and DIY supplies. Their 'miscellaneous' collection also features some replacement cartridges and cotton.
Central Vapors offer somewhat the same range of accessories as VaporDNA. However, they also provide cases, adapters, wires, and more. It seems that if you're looking for accessories between VaporDNA and Central Vapors, the latter would be a better option.
VaporDNA vs Central Vapors – Prices and deals
Another important consideration when purchasing vape is, of course, prices. Since the range of products sold in both VaporDNA and Central Vapors is so vast, it is incredibly difficult to directly compare between the two in terms of pricing.
To make it easier, we have chosen only the products on our list of the most unique vapors to compare prices between the 2 stores. The result is that the prices on VaporDNA are often $5-10 higher than those on Central Vapors, which could be a great difference for some.
However, VaporDNA does often run sales promotions that significantly push their prices down, sometimes even halving them. While Central Vapors offer less deals like that, they do give users some great coupons, which you can find out more about in our best Central Vapors coupon codes article.
VaporDNA vs Central Vapors – Customer service
While previous comparisons between VaporDNA and Central Vapors show great differences, customer service is where they even out. VaporDNA's customer service team works around the clock and is extremely knowledgeable and helpful. They even offer a 45-day refund policy and secure BlueCheck age verification to protect minors.
Likewise, Central Vapors pride themselves on their devotion to customer satisfaction. They partly achieve this by empowering a great team behind every e-juice product. Additionally, they take customer reviews very seriously and even encourage customers to engage in creating new vape flavors with them!
VaporDNA vs Central Vapors – Physical storefront
Sometimes the traditional storefront is still best, especially when you want to see the products in person or try them. Therefore, both stores do have physical addresses to welcome customers who would like to get hands-on experience before purchasing.
Central Vapors' only store located at 3733 E University Dr #330, McKinney, TX. Meanwhile, VaporDNA has 2 stores, one in Huntington Beach and one in Torrance. This makes them a little more accessible, at least for those in California.
Conclusion
So that was it for our long comparison between VaporDNA vs Central Vapors. It is safe to say that both stores have their pros and cons, and the differences can sometimes be huge and sometimes marginal. We suggest you try shopping at both stores to see which one fits you better, and don't forget to grab our coupons to save on your orders! If you're looking for more vape comparisons, try RELX vs SMOK!