Want to find a trendy bag with an affordable price? This article is definitely for you. JW PEI Lilian bag is one of the most popular bags from  JW PEI – a famous brand for vegan bags with luxurious designs. Let's take a look at the Lilian bag review below!
JW PEI Lilian bag: Overview
First thing to mention about the JW PEI Lilian bag is that each time you can be extremely happy with the quality and price. No issue with smell either. Many people own many high end bags but the fashion changes so quickly these days that sometimes they just want the latest style without spending a ton. And this bag can meet this demand. Its major material is Croc Vegan leather. Lining Material is Vegan leather either. Despite the friendly-environmental material, the finish is so good and of high quality. 
Fortunately, JW PEI is offering a lot of attractive coupons at the moment. See all JW PEI discounts code here to save up to 20% your purchases. Click here!
Extra JW PEI discount February 2021
10% Off JW PEI Student Discount
JW PEI Lilian bag: Design
The bag has dimensions of 9.1″ W × 3.5″ D × 6.1″ H (23cm x 9cm x 15.5cm), which is not large but enough for storing necessary items. Handle drop is 9.8″ ~ 23.2″ (25cm ~ 59cm), you can use it to wear a crossbody or on your shoulder, any way is fine for you and still trendy and convenient.
It's not a designer handbag but considering it's affordable as well as "vegan" leather, the quality is great. The stitching was clean and even and the hardware doesn't seem flimsy at all.
A lot of customers think it's gorgeous, especially considering the price. The hardware doesn't look cheap and the material is decent. The shape is stunning.
Take a look at JW PEI julia bag: My reviews for more reference of stunning bags from JW PEI.
JW PEI Lilian bag: Shipping
JW PEI has free tracked shipping which is so useful and just makes buyers feel more secure about the whole thing. The packaging is also super nice, and the bag looks identical to the pictures on the website. It usually takes 10-15 days to ship to the UK, depending on the location.
See JW PEI student discount to save up to 20% your orders when shopping at JW PEI.
JW PEI Lilian bag: Storage
The main bag is pretty, sturdy and roomy with a variety of zippered storage options. The shoulder strap is great, since someone may need to use a cane to walk distance and need a purse to be out of the way. The bag has a wallet and a few essentials and can be removed to carry separately. The scene on the bag is fun and colorful. This bag is highly recommended for anyone who needs a nice shoulder bag.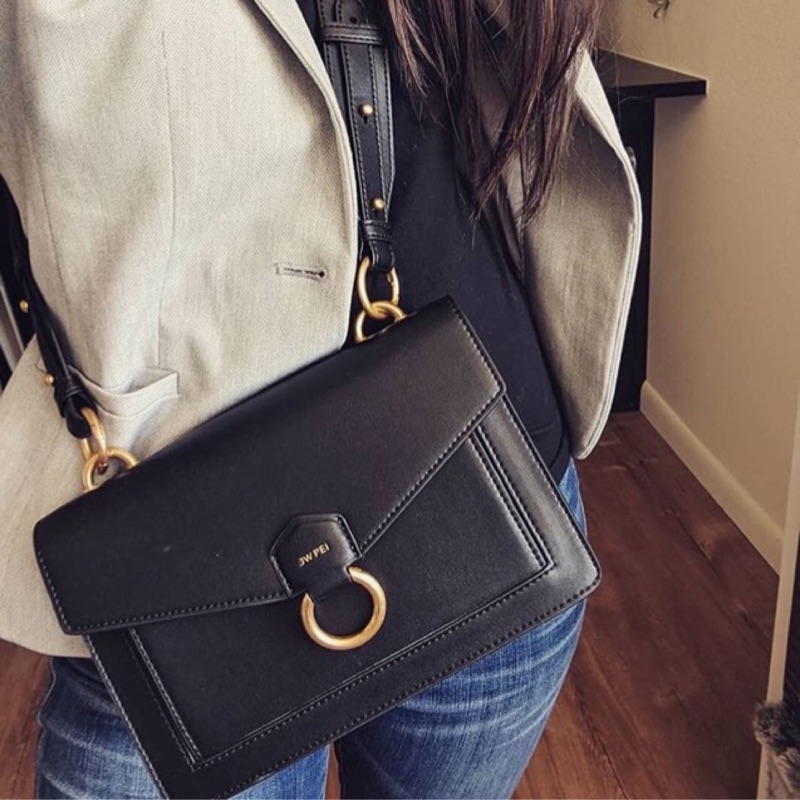 Take a look at JW PEI reviews: The fashion style of minimalist for more information.
Conclusion
We just showed you a list of JW PEI Lilian bag reviews, hoping that you can make up your mind to buy this stunning bag to upgrade your outfit. Don't forget to use JW PEI discount code to save up to 15% your orders. Click here!
Extra JW PEI discount February 2021
10% Off JW PEI Student Discount