Outdoor curtains are one of the most beautiful and stylish additions to any patio/balcony area in your home. Not only that, they also help you increase privacy and block out harmful UV rays that might damage your furniture or skin. So how do outdoor curtains achieve such protection? Or which fabric is mostly used for outdoor curtains that gives them such weatherproofing features? The answer: the best fabric for outdoor curtains is undoubtedly Olefin fabrics, and we'll show you why. To get the best outdoor curtains, use these SnowCityShop coupon code to enjoy their curtain products for less!
What fabric to use for outdoor curtains – Olefin fabric
What fabric to use for outdoor curtains? One answer: Olefin! Also known as polypropylene, Olefin is a synthetic fabric originally developed as a byproduct of oil and natural gas. Being dyeable using pigment or any dying solution, this fabric ensures its colors will stay on for long, even under the impact of harsh UV rays. Not only that, Olefin is also highly lightweight, durable, and quick-drying.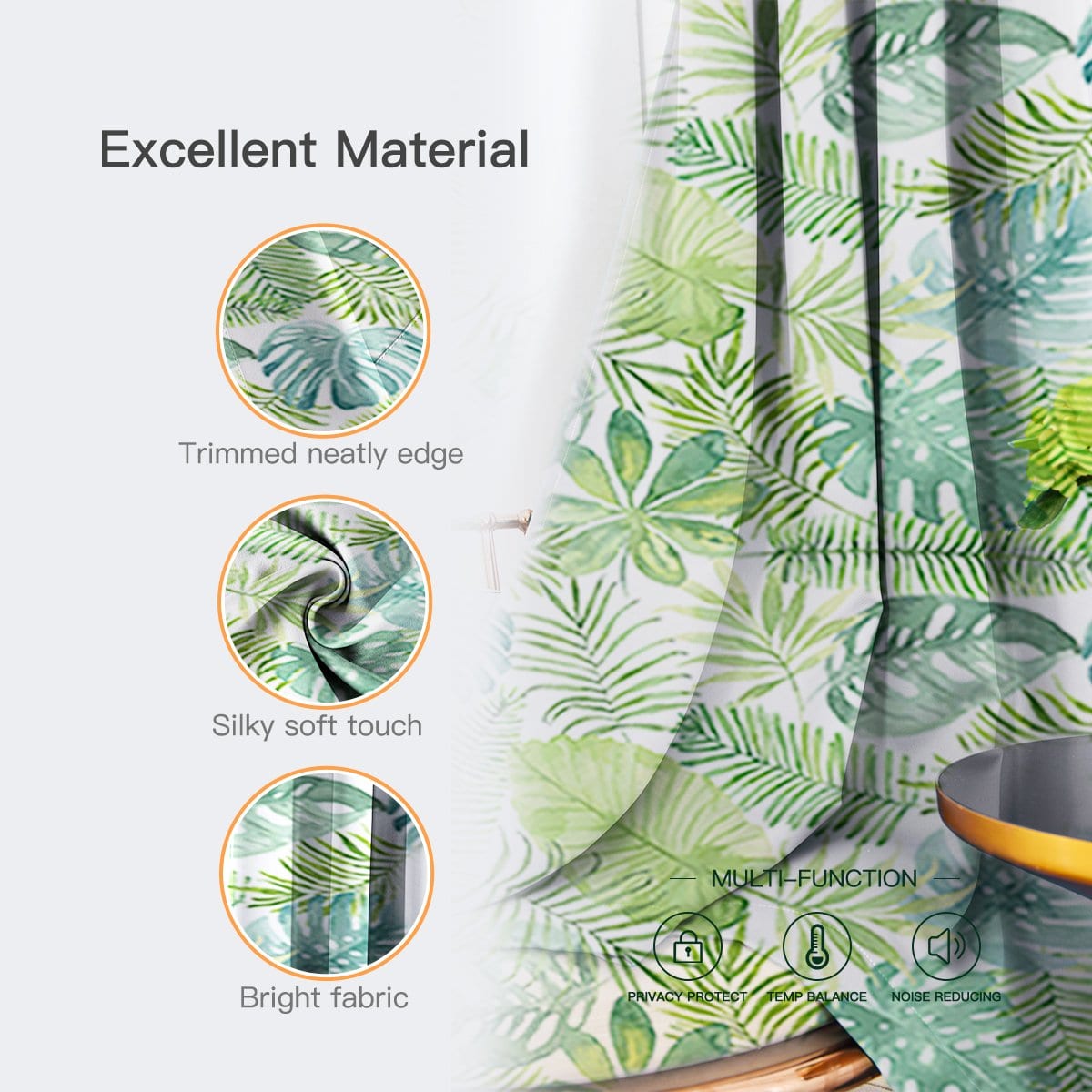 At Snow City Shop, all outdoor curtains are manufactured under strict regulations and use their own olefin-based fabrics to deliver the best products to you. Thanks to olefin's easy-to-dye nature, Snow City Shop is able to provide you a wonderful selection of colors: Silver Grey, Beige, Greyish White, Red, Yellow, Cream, Gray, Brown, Olive Green, Teal Blue, Navy Blue, and Black. To find out more about them, check out our top 5 Snow City outdoor curtains article. And to save lots on purchasing them, try out our SnowCityShop coupon code!
Extra Snow City Shop discount October 2022
Snowcity Code: Up To 5% Off Store-wide
What fabric to use for outdoor curtains – Alternative options
Since not every curtain maker uses olefin or olefin-based fabric, you might encounter a situation where this type of material is simply unavailable to you. So what fabric to use for outdoor curtains if olefin is not available? Read below!
Acrylic fabric
Another frequent answer to the question of 'What fabric to use for outdoor curtains?' is acrylic fabric. Being solution-dyed like olefin, acrylic fabric often preserves their colors really well, and also often comes in great color variety. However, a drawback of this fabric type is their highly flammable nature, which makes them a huge fire hazard if you're planning to host an outdoor BBQ or any event that involves fire on your patio/balcony.
Polyester fabric
Another popular choice for many curtain makers is polyester fabrics, as they can be very versatile in printing and offer a wide range of designs. However, they also have many weaknesses, with one being their fast color fading. This restricts the lifespan of your outdoor curtains down to 1 or 2 years at maximum.
Now that you know all the options for curtain fabrics, take a look at our tips for choosing the best outdoor waterproof curtains for you home!
Outdoor curtains at Snow City Shop
Now that you've probably have an answer to the question of 'What fabric to use for outdoor curtains?' yourself, it's time to decide where to buy them. For that, we highly recommend Snow City Shop. Not only is their manufacturing process extremely precise, but their Snow City offers are also great! Getting a Snow City outdoor curtain means you're enjoy the wide range of feature below:
Ready Made: every Snow City outdoor curtain package comes with easy-to-install grommets and sheers for quick and effortless set up.
Unique Design: Outdoor curtains on top have Grommets. If you need curtains with good wind resistance, it is recommended to choose double grommet curtains.
Amazing Material: Outdoor blackout curtains adopts super soft innovative triple-weave fabric which is waterproof, anti-bacteria and mildew resistant. 85%-99% light blocking, UV protection and privacy guarantee.
Serve Well: Suitable for indoor and outdoor use, also can serve as shower curtain. Create a casual outdoor living space and change your porch, balcony, patio or garden area to an outdoor room through the use of curtains.
If you're still unconvinced by their quality, how about checking out some Snow City curtain reviews to see how well they perform!
Conclusion
So that has been our answer to the question of 'What fabric to use for outdoor curtains?'. We hope you have found the information we provide useful to your shopping. And if you're planning to buy from Snow City Shop, take a look at these SnowCityShop coupon code, or all the other ways to save!