Nolah is famous for modernizing common mattress materials such as memory foam and latex to provide mattresses with the best quality. Thus, some of you wonder where to buy a Nolah mattress. This article below will answer this question for you.
Where to buy Nolah mattress
Nolah has no retail stores, so you can only buy Nolah mattresses from their online company store. The company doesn't work with third-party vendors and has no physical locations.
Therefore, you won't know exactly how the mattress will feel until you get it home. Don't worry, Nolah will let you try the mattress out for up to 120 nights before making a final decision. If you don't like it, Nolah will send someone to come pick it up, and you'll get a full refund.
The mattresses are going on sale, watch for seasonal sales and grab Nolah mattress coupon code here to take advantage of price reductions.
Extra nolah mattress discount February 2023
$125 Off Your Order + Free Pillows
A quick look at Nolah mattresses
During the duration of finding out where to buy Nolah mattress, we will take you through some general information about Nolah mattresses. Here is a quick overview of their best mattresses.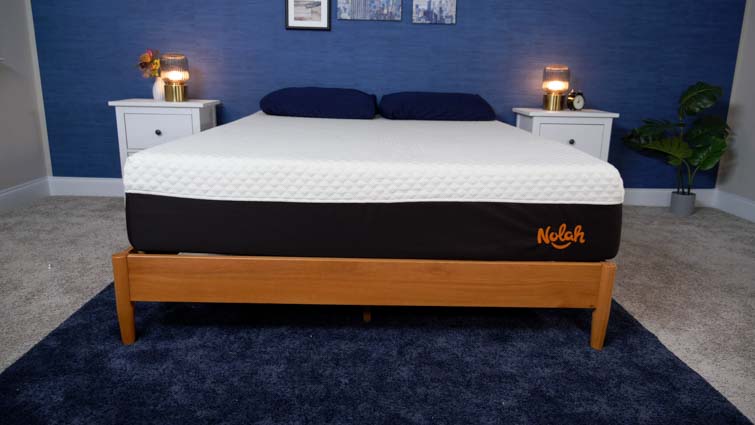 Most affordable Nolah mattress: Nolah Original 10 Inch
The Best Nolah mattress for pressure relief: Nolah Signature 12 Inch
Best Nolah mattress for hot sleepers: Nolah Evolution 15 Inch
The Best eco-friendly Nolah mattress: Nolah Natural 11 Inch
Best Nolah mattress for kids: Nolah Nurture 10 Inch
Nolah mattress construction
Each mattress of Nolah has different characteristics and the construction of Nolah mattresses varies depending on the model. You must understand and consider seriously to get the right choice for your family.
Nolah Original 10 Inch mattress
This mattress is an all-foam construction. The AirFoam layer is designed for cooling, contouring pressure relief. Moreover, a high resilience foam layer and high density base foam layer add durability and support. The mattress is wrapped with a soft Tencel cover. It is considered the most affordable of Nolah.
You can also buy it with an even lower price if you use the Nolah mattress discount code. Click here.
Nolah Signature 12 Inch mattress
Signature 12 inch is another all-foam mattress of Nolah. It has the same materials as the Original with an extra layer of AirFoam for additional pressure relief. The cover is made with organic cotton. This model will provide you the best feeling of comfort with a reasonable price.
Nolah Evolution 15 Inch mattress
This Nolah Evolution 15 mattress is a luxury hybrid of AirFoam and coils. In addition to three foam layers engineered for cooling benefits and support, this mattress has a coil system for maximum back support and spinal alignment. A proprietary grid system encases the coil construction on all four sides for greater performance and lifespan. Finally, the cover is made with a cool-to-the-touch fabric.
Nolah Natural 11 Inch mattress
Nolah Natural 11 Inch mattress is an eco-friendly option. This mattress features a hybrid design. It comes with an organic wool layer that serves as a breathable fire barrier. Furthermore, two layers of Talalay latex are designed for comfort and support, with a support coil system for structure and strength. The mattress has a cotton and wool foundation layer, and it's wrapped in an organic cotton cover.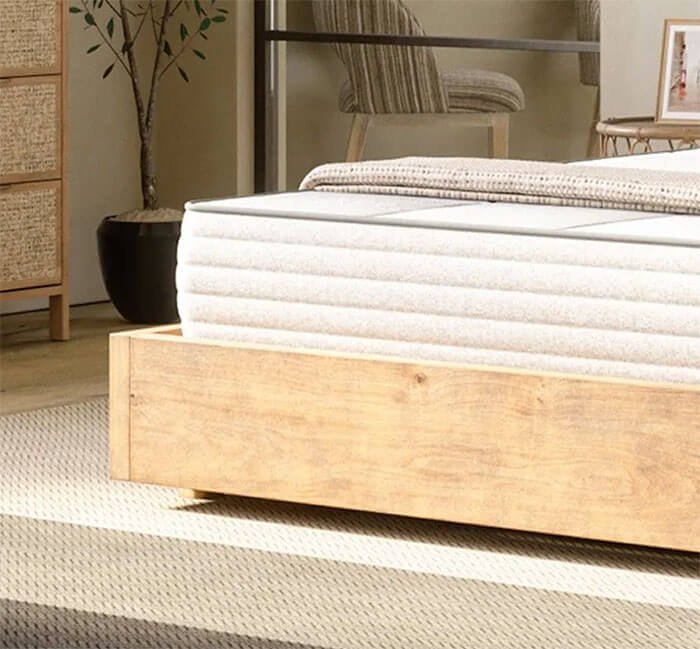 You can both pursue the love of the environment and save your budget by using Nolah coupon code here to reduce up to $320.
Nolah Nurture 10 Inch mattress
Designed just for kids, this mattress shares the same materials as the Natural, but with soft and firm Talalay layers to make it a flippable design.
Look for alternatives? You can check Nolah vs Dreamcloud comparison to get a better understanding of these two reputable mattress brands.
Pricing guide
To buy Nolah mattress, the prices tend to vary a bit when it comes to price, depending on material, size, quality, and if there are any special features.
If you're on the hunt for a queen-size mattress, the most basic ones you'll find online are between $300 and $600. Queen-size mattresses with more features or from a well known brand might cost a bit more, and luxury mattresses usually start around $1,500. A medium-priced foam mattress might be closer to $1,000, and a hybrid will fall somewhere in between.
In general, Nolah mattress prices are a little higher than average, with their foam options costing quite a bit less than their hybrid mattresses.
Conclusions
We just provide information about where to buy Nolah mattress and some reviews about this brand. As you know where to buy Nolah mattress, check out the Nolah mattress coupon code here to get the best price for your purchases!