RELX and UWell are the two leading names in the vape industry, especially in the closed pod system segment. While RELX focuses exclusively on pod vapes, UWell also diversifies into tanks, mods, and more. So which is the better choice for a good pod system – RELX vs Caliburn – Uwell's leading pod device? Find out more in the article below, and don't forget to use this RELX coupon code to save lots!
RELX vs Caliburn: The similarities
If we're talking similarities, there isn't much in common between RELX devices and the Uwell Caliburn, except for the level of detail in their designs. Both RELX devices and the Caliburn sport amazingly classy looks that triumphs almost all other competitors. They are also available in many majestic colors that add to the premium feeling of both. You can find the Caliburn on popular vape stores such as VaporDNA or Central Vapors, and you can also save on RELX with this amazing RELX coupon!
Extra relx discount June 2023
Extra 10% Off (Site-wide) at Relxnow.com
What's more, you can also save using ValeVape – an authorized deal for many RELX vape products. To save on ValeVape, simply use their ValeVape coupon code!
RELX vs Caliburn: The differences
Differences come in droves for our RELX vs Caliburn comparison. To make it easier to compare, let's single out the RELX Alpha starter kit to go against the Uwell Caliburn. For your ease, we will classify our comparison into price, features, and flavors. Let's start!
RELX vs Caliburn: Price
Price is often the foremost consideration for many vapers, and this is where the Caliburn shines in our RELX vs Caliburn comparison. While the RELX Alpha starter kit sells for $47.92, the Uwell Caliburn should only set you back $22.99 if you purchase it on Central Vapors.
A RELX Alpha starter kit includes: 1 device, 2 AlphaPods, and 1 USB-C cable. Meanwhile, a Uwell Caliburn kit comes with 1 device, 2 pods, 1 USB cable. Of course, if you find RELX products a little too pricey, you can always save with this RELX promo code or these 3 tips to save on RELX products!
RELX vs Caliburn: Features
Features are where RELX truly shine over Caliburn. The RELX Alpha sports the award-winning FEELM atomizer that guarantees a smooth throat hit and juicy flavors. Additionally, its AlphaStream design allows for 95% draw resistance – a perfect replica of traditional cigarettes. It even has a great indicator light to show charging states or warn you of overconsumption. To learn more about this amazing device, check out our article on RELX Alpha – the crown jewel of vape.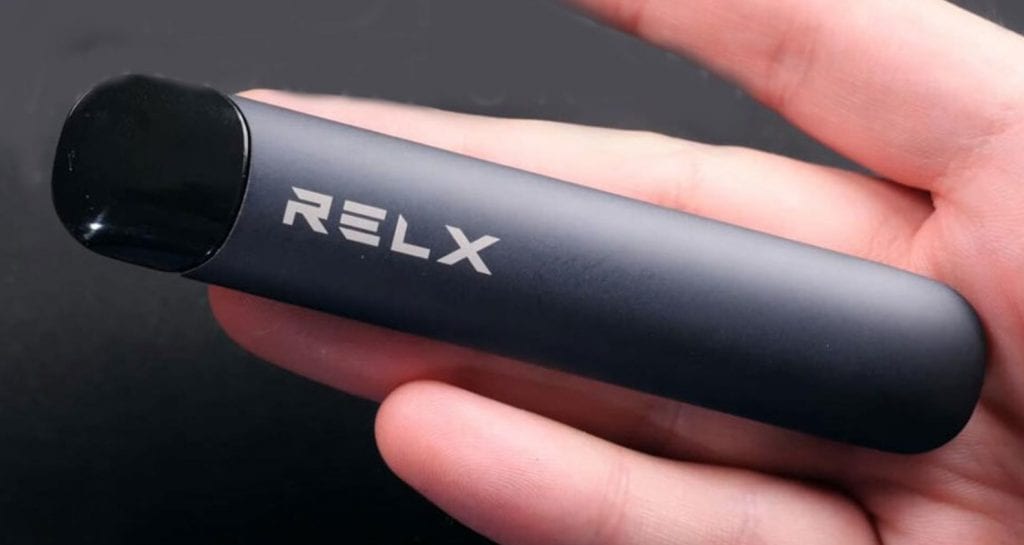 That being said, the UWell Caliburn does put up a good array of features too. Its hyper-responsive fire button allows for easy use, while its amazing locking system means you can keep your vape away from minors. Furthermore, the Caliburn's 520mAh battery makes it superior in the RELX vs Caliburn battery contest.
Overall, RELX is the victorious brand in terms of features, but UWell does follow quite closely. To get RELX products for less, don't miss out on this RELX discount code!
RELX vs Caliburn: Flavors
At the end of the day, flavors are also what most vapers are after. RELX Alpha gives users a good range of flavors like below:
Classic Flavor series: Mint, Classic Tobacco
Creative series: Ludou Ice
Fresh series: Blue Burst, Fresh Red, Tangy Purple, Dark Sparkle, Turbo Red
Beverage series: Fruit Tea, White Freeze, Fragrant Fruit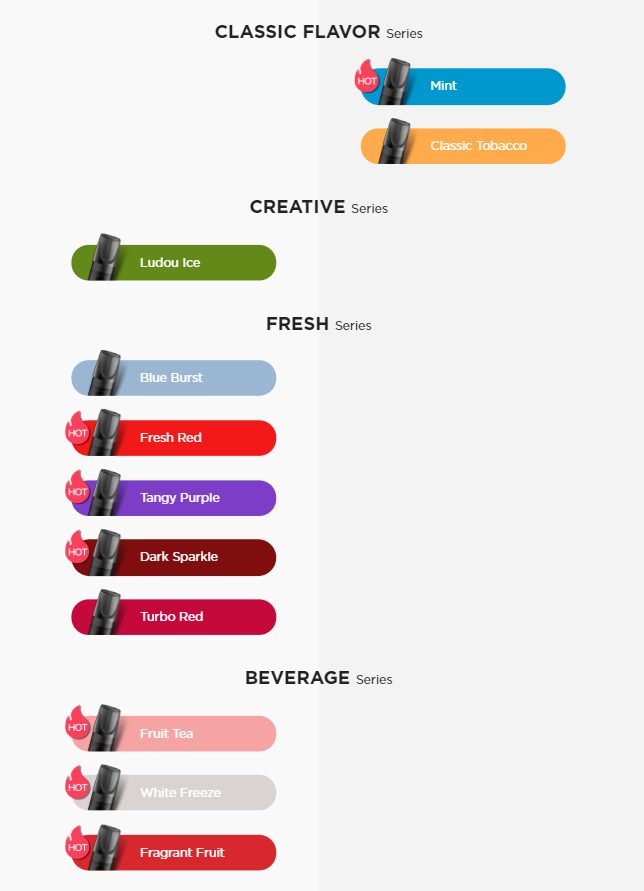 However, being an open pod system, Caliburn simply has a lot more flavor options from third-party manufacturers, such as the top 5 flavors by Central Vapors. The drawback of being open-systemed is that the quality of e-juice for Caliburn is somewhat uncontrolled. Being primarily a nic salt system, the price of e-liquid for Caliburn can also be quite high.
So that's it for the flavor comparison between RELX vs Caliburn, a supposed draw between 2 excellent brands.
Conclusion
In conclusion, it would seem that the RELX vs Caliburn debate is far from over, with 2 lines of products neck and neck with each other. While your preference should be the deciding factor, we do recommend RELX since it comes with some good coupons to save like this RELX coupon code! If you're looking for more vape comparisons, try JUUL vs RELX or RELX vs SMOK!