Vaping has always been an industry with diverse players. Among the leaders in the game are two prominent brands – RELX vs Vype. Both are closed pod systems and both offer some great options for vapers. So, which to choose? Read further down below, and don't forget to grab this RELX coupon to save lots!
RELX vs Vype: The similarities
Similarities are striking between RELX and Vype. Their products all belong to closed pod systems – a potential guarantee of quality yet lacking flexibility/reusability. Their devices are also quite small and compact and target the beginner or advanced yet casual vaper. This makes their pens very elegant in their designs and suitable for a range of different consumers.
RELX vs Vype: The differences
Despite similarities, there are also some great distinguishing factors that set RELX vs Vype apart. The most salient of these factors include price, features, battery, pods, and flavor. Additionally, to make it easier to compare between these 2 brands with such a large product catalogue, we choose both of their most premium offerings – the RELX Alpha starter kit for RELX and the Vype ePod for Vype. To get the RELX Alpha or other RELX products for less, don't miss out on this RELX coupon code!
Extra relx discount February 2023
40% Off Storewide at Relx
Additionally, ValeVape is also a great place to find some great savings for RELX. They are an authorized retailer for the brand, and offer great deals through their ValeVape coupon!
RELX vs Vype: Price
Vype easily beats RELX in the price war. A Vype ePod starter kit costs £14.99 or around $19.09 and contains:
1 device
2 Vype ePod cartridges
1 micro-USB charging cable.
Meanwhile, a RELX Alpha starter kit costs $47.92 and comes with:
1 device
2 AlphaPods
1 USB-C cable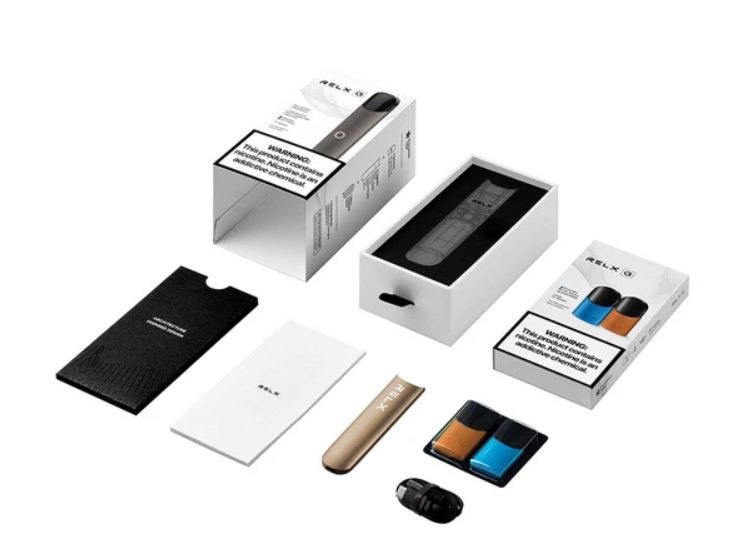 The difference in price is certainly there, but it's not yet enough to determine the competition between RELX vs Vype. In fact, you can reduce the price of RELX devices very easily via coupons, which can give you up to 20% off all orders!
RELX vs Vype: Features
Features are another important point for comparison, and this is where the RELX Alpha shines. As said in our top 3 reasons to choose RELX Alpha, this device comes with a plethora of features that make it the winner in the RELX vs Vype feature comparison. The most remarkable attribute of the RELX Alpha is its 95% draw resistance, enabled by the AlphaStream design technology found within the vape pen. Furthermore, let's not forget the award-winning FEELM honeycomb atomizer, which makes for a pleasant throat hit and enhances flavor.
Compared to the RELX Alpha, the Vype ePod fails to hold a candle. However, it does have some unique features that set itself apart from the competition. One of such includes the integration of puff activation technology. This allows for buttonless operation and even quiet vaping with the 'discreet draw' mode.
RELX vs Vype: Battery
Battery is the literal life force of any vape pens, and can determine how long-lasting your vaping enjoyment is. While this RELX vs Vype battery comparison evens out in terms of capacity, there is much difference in the area of charging technology.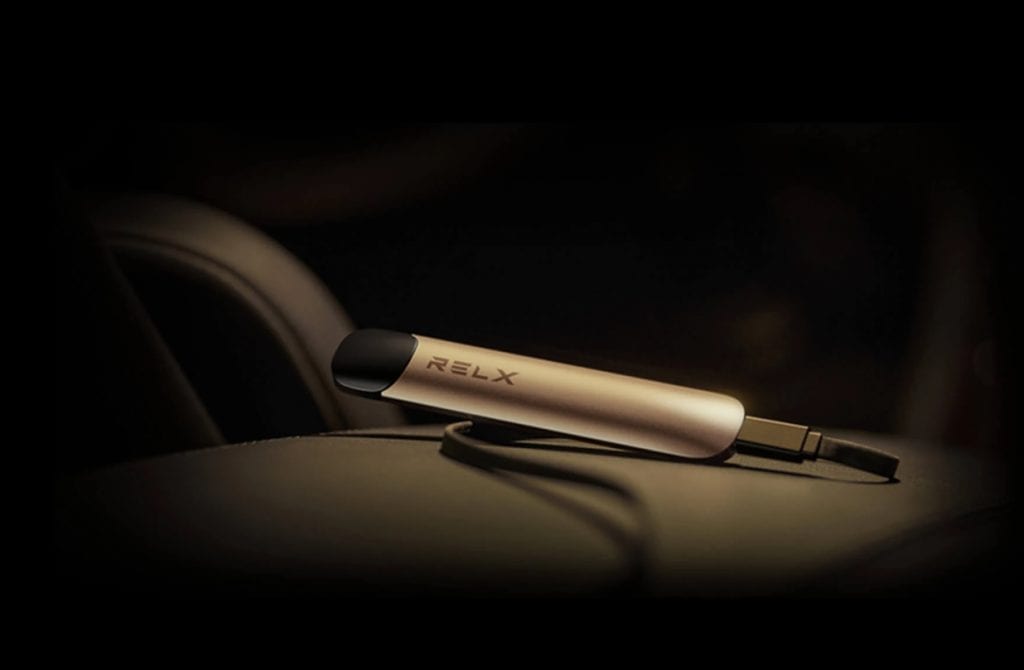 Vype uses a standard micro-USB charging cable known for its convenience and compactness. Meanwhile, RELX goes all-out by placing a USB-C charging port on their RELX Alpha device. This means that the RELX Alpha charges much quicker, taking only 40 minutes or less for a full day of use. The device also features pass-through charging, making it possible to vape RELX while charging.
RELX vs Vype: Pod & flavors
Pods are incredibly important to closed pod systems as they are the sole providers of any flavor. Vype ePod cartridges beat AlphaPods hands-down in terms of volume (1.9ml as opposed to 1.6ml). However, RELX AlphaPods offer superior variety in terms of flavors, including 11 delicious options:
Classic Flavor series: Mint, Classic Tobacco
Creative series: Ludou Ice
Fresh series: Blue Burst, Fresh Red, Tangy Purple, Dark Sparkle, Turbo Red
Beverage series: Fruit Tea, White Freeze, Fragrant Fruit
Far less than these generous offerings, the line-up of Vype ePod flavors include only 4 flavors: Golden Tobacco, Tropical Mango, Vanilla Medley, Chilled Mint. It's pretty clear who wins in the RELX vs Vype flavor comparison.
Conclusion
| | | |
| --- | --- | --- |
| Factor | RELX Alpha starter kit | Vype ePod starter kit |
| Price | $47.92 | $19.09 |
| Stand-out features | 4th generation FEELM atomizerAlphaStream designSmart LED indicator | Puff activation technologyDiscreet draw |
| Battery capacity | 350mAh | 340mAh |
| Charging method | USB-C fast charging | Micro-USB charging |
| Pod capacity | 1.6ml | 1.9ml |
| Flavors | 13 flavors | 4 flavors |
All in all, the above was our comparison between RELX vs Vype. The differences are certainly there, and the same goes for the similarities. Which you choose could be up to personal preferences, but we recommend RELX for their quality as well as generous coupons like this RELX coupon code! Other than that, if you're looking for some third-party vape stores, try our VaporDNA vs Central Vapors article!