When it comes to buying curtains to don up your living spaces, there are virtually endless options. Think about all the vendors out there, along with all their options and deals – it does get crazy sometimes. Well, today, let us help you out by recommending Snow City – a well-respected curtain making company with a long history of producing excellent home decor curtains. With so many products they have on offer – from indoor to outdoor curtains – which Snow City curtains are right for your home? Let's discover that right now today in this article, and don't forget to pick up some SnowCityShop coupon code to save lots!
Snow City curtains recommendation – Indoor blackout curtains
Indoor blackout curtains are one of the things Snow City does best. By drawing on their decade long experience of producing and retailing curtains, Snow City delivers the best quality at the most reasonable price. Thanks to Snow City's internalized production process at their own factories, the quality of Snow City curtains is consistently high.
Snow City blackout curtains for minimalist homes
If your home follows a minimalist design style – plain walls, simple decor, and unicolor rugs and mats – you might be interested in getting some plain-color blackout Snow City curtains for your indoor spaces. As a best-selling Snow City product, this curtain is made from the best fabrics to give your windows a soft shade that secures privacy and provides excellent UV proofing.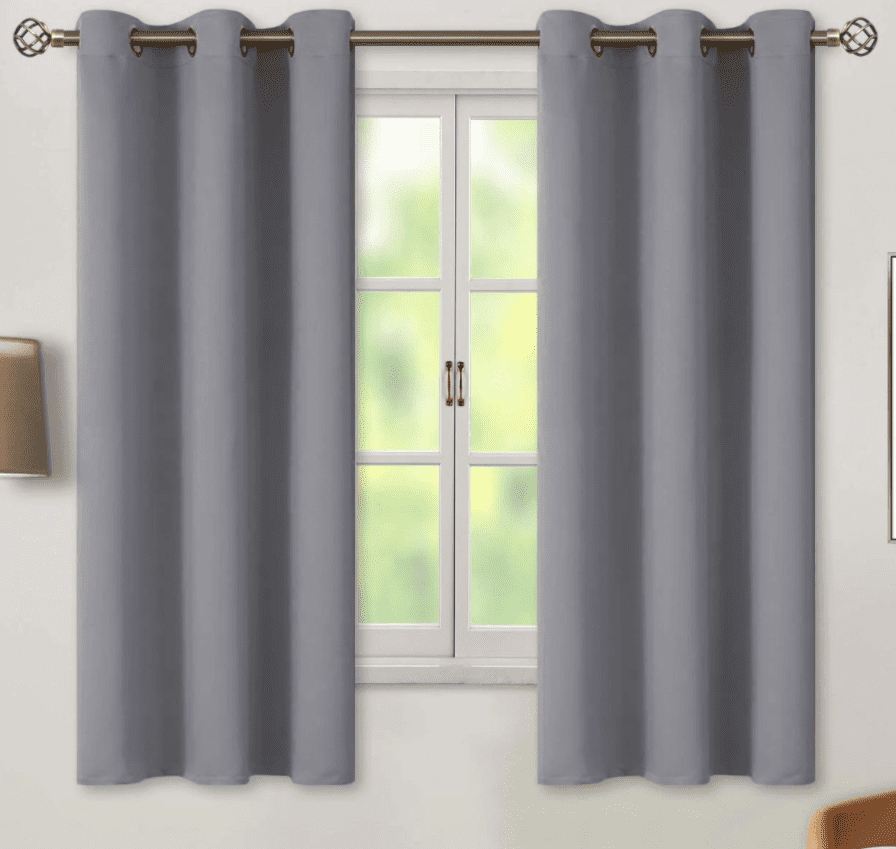 And if you're all about customizing the color of your Snow City curtains, worry not, as they have LOTS for you to choose from. Specifically, the list of colors goes on as follows: Black, Brown, Olive Green, Teal Blue, Fuchsia, Navy Blue, Gray, Cream, Red, Beige, and Silver Grey. In terms of size, you also have quite a few options:
52 inches x 84 inches (Width x Length)
52 inches x 95 inches (Width x Length)
100 inches x 84 inches (Width x Length)
100 inches x 95 inches (Width x Length)
100 inches x 108 inches (Width x Length)
Looks good, doesn't it? So why not grab this and other Snow City curtains now for less using this SnowCityShop coupon code!
Extra Snow City Shop discount November 2022
Snowcity Code: Up To 5% Off Store-wide
Snow City blackout curtains for pattern lovers
In addition to their plain-color option, Snow City curtains also come in different types of patterns to diversify your options. Most patterns are designed to fit most wall colors or wallpaper designs, and they come in quite a diversity: banana leaf, leopard, green leaves, and flame bird patterns.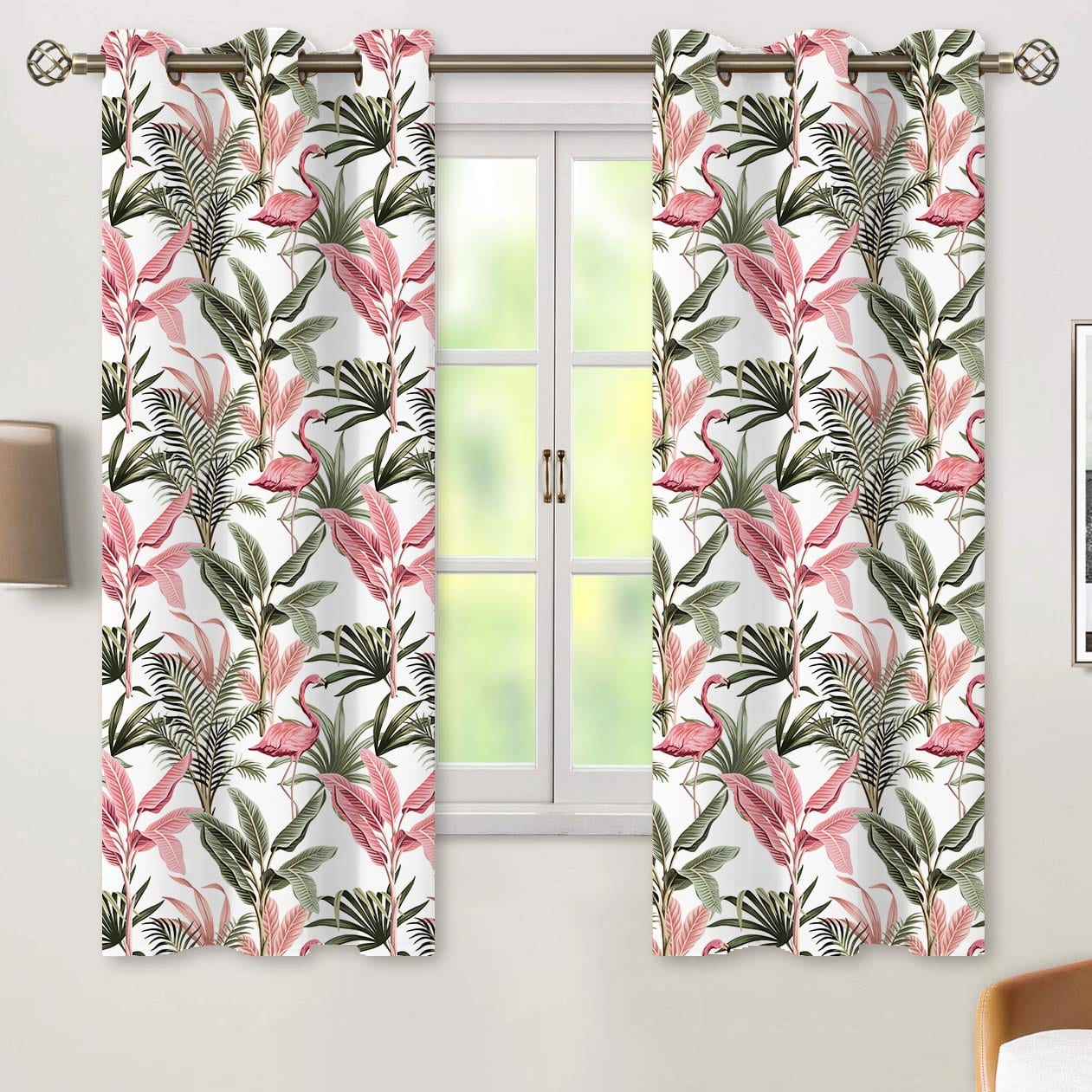 Regarding sizes, these curtains come in the same sizes as their plain-color counterparts. No need to worry about too many sizes!
Snow City curtains recommendation – Outdoor curtains
If your home has a lovely patio or balcony that needs a little bit of adorning, these Snow City outdoor curtains are perfect for you! Made from the best fabrics for outdoor curtains, they are resilient to all types of weather – rain, wind, or harsh sun – and gives your spaces just that extra bit of delicacy.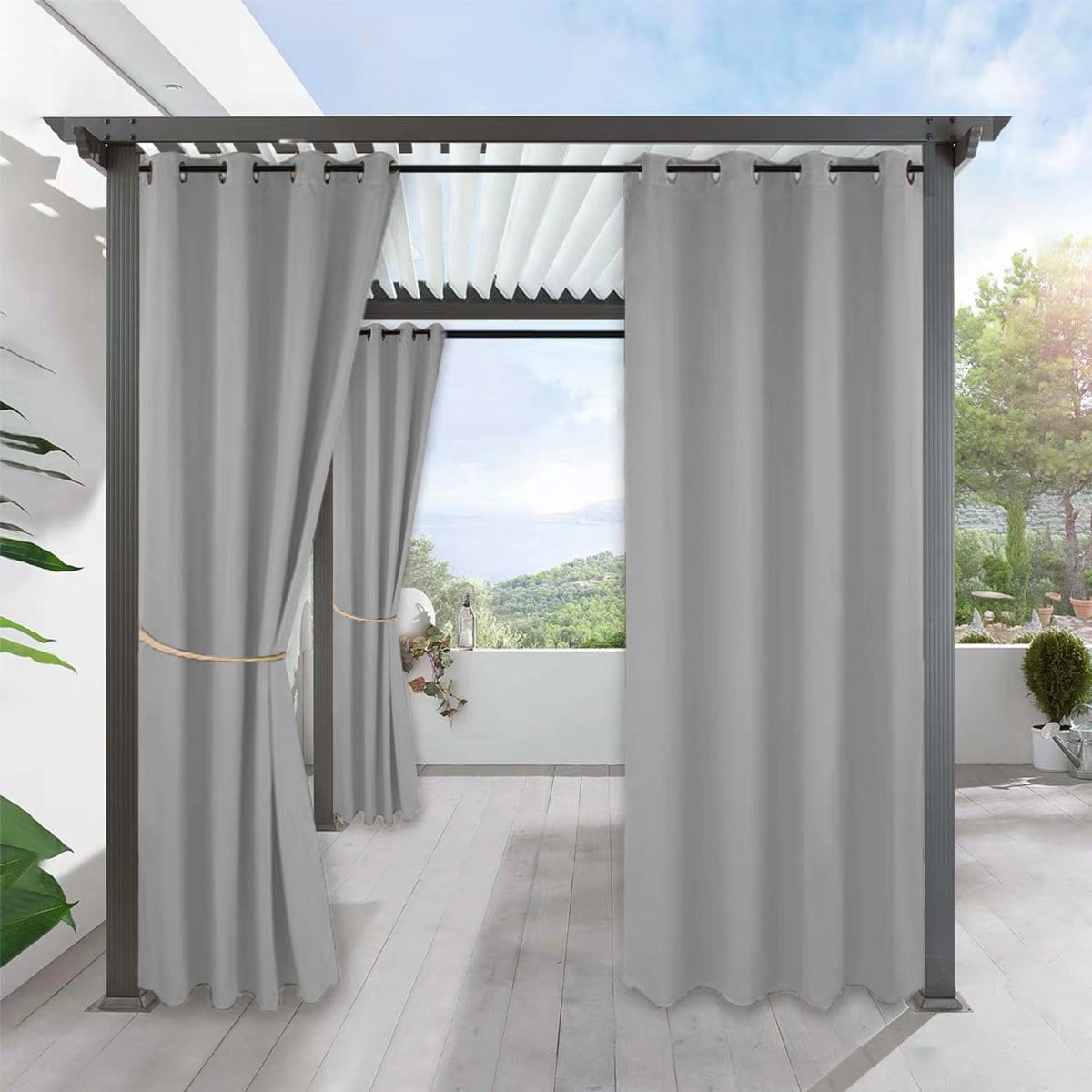 For outdoor curtains, we recommend you pick the plain-color version, as these are extremely easy to fit into any outdoor spaces. The colors available to you are also quite diverse, including: Silver Grey, Beige, Greyish White, Red, Yellow, Cream, Gray, Brown, Olive Green, Teal Blue, Navy Blue, and Black. Along with this wonderful variety, Snow City outdoor curtains also come with great features as below:
Ready Made: Package includes 1 panel of Outdoor Curtain. The top Rust Proof metal Grommets fit standard rods up to 1.6-inch diameter, which can easily be installed and slide.
Unique Design: Outdoor curtains on top have Grommets. If you need curtains with good wind resistance, it is recommended to choose double grommet curtains.
Amazing Material: Outdoor blackout curtains adopts super soft innovative triple-weave fabric which is waterproof, anti-bacteria and mildew resistant. 85%-99% light blocking, UV protection and privacy guarantee.
Serve Well: Suitable for indoor and outdoor use, also can serve as shower curtain. Create a casual outdoor living space and change your porch, balcony, patio or garden area to an outdoor room through the use of curtains.
Conclusion
So those have been our recommendations for Snow City curtains for your home. We hope you have enjoyed reading through our picks, and perhaps would choose one for your own home. If that's the case, let us help you save quite a bit by offering you these SnowCityShop coupon code!