RELX vape products are at the forefront of both technology and design. However, it is possible to mishandle such an advanced piece of technology, and many often run into the problem of having the indicator light of their RELX blinking. While there is no definitive answer as to why this happens, we will guide you through some possible scenarios. To get your RELX device for a discounted price, use this RELX coupon!
What is that light that keeps your Relx blinking?
To understand why you keep seeing your electronic cigarette blinking, it is important to know what the blinking light is. On both the RELX Classic and RELX Alpha, an indicator light is present on the body of the vape pen. The purpose of that indicator light is to send out notifications, such as for when your RELX device is charging or when you are overusing it. Therefore, a blinking indicator light can mean many things, which are detailed below.
Here's might be why you see your RELX blinking
Notifications of blinking from your RELX device
As mentioned above, the job of the indicator light is to, well, indicate certain information. This information can be about how much battery you have left or whether it is full. According to the official RELX instructions, here are the cases where your indicator light may light up/flicker:
| | | |
| --- | --- | --- |
| State | Notification | Indicator Light |
| Charging | Just insert to charge | On |
| | Charging | Lit |
| | Finish charging (40-60 minutes) | Off |
| Using | Normal inhaling | Gradually gets brighter |
| | Over-inhaling | Flickers 3 times |
| | Indicate low power | Flickers 10 times |
As you can see, over-inhaling and reaching low battery levels can both get your RELX electronic cigarette blinking. If this is the case, then fortunately for you, your RELX device is working as intended! To get a RELX for less, simply input this RELX discount code!
Extra relx discount September 2023
Extra 10% Off (Site-wide) at Relxnow.com
Potential defects for Relx blinking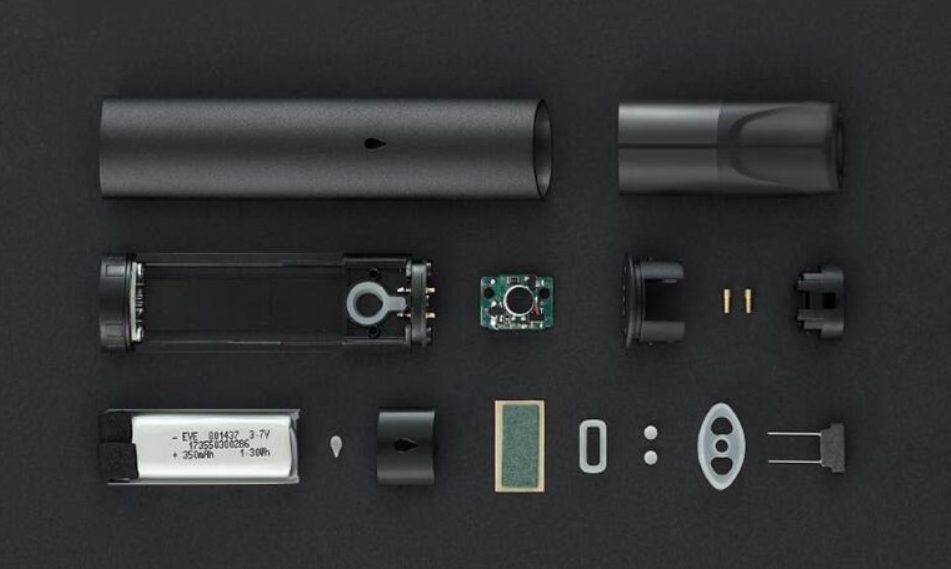 If you see your RELX blinking outside of the scenarios described above, then it might be due to a potential malfunction, manufacturing defect, or human error. We have researched some possible reasons for abnormal blinking:
Leaky pods: there have been reports of leaking e-liquid pods in RELX devices, especially the RELX Classic vape pen. If you find your RELX electronic cigarette blinking and at  the same time leaking juice out of its pod, this might be your problem. Thankfully, with the RELX Alpha's improved build quality and design, the leaking problem seems to have stopped. Nevertheless, to ensure the safety of your RELX pods, check out this article on RELX pod refill instructions.
Overcharging: remember what we said in our RELX battery tips? Don't overcharge it! Overcharging can happen when you plug into a power source that delivers higher voltage than the charging cable can allow, or when you use a third-party cable that has higher voltage than your RELX device. There have been instances of blinking due to overcharging reported in online forums, so this might be something to consider.
Other component errors/defects: as mentioned, there are many possible errors that may get your RELX electronic cigarette blinking, be they minor defects in the battery or the atomizer.
Extra relx discount September 2023
Extra 10% Off (Site-wide) at Relxnow.com
Conclusion
Above are a few among the possible reasons why you see your RELX blinking. When in doubt, do not hesitate to reach out to RELX 24/7 customer support for more details. And if you're ready to make your first RELX purchase, remember to use this RELX promo code for lower prices!
Extra relx discount September 2023
Extra 10% Off (Site-wide) at Relxnow.com