Summer is coming, and one type of tourist attraction is about to fill up very quickly: adventure parks. If you're looking to spend your time in the glowing Caribbean city of Cancun, you might be wondering which theme park to choose between Xcaret vs Xplor.
If you love a diverse experience for everyone, choose Xcaret. And if you're itching to try some top-quality adventurous zip lines, go for Xplor. Read below to see a detailed comparison, and don't forget to use our Xcaret coupon to save on your park visits!
Xcaret vs Xplor: General information
If you're new to both of these theme parks, some general details would help you understand whether to choose Xcaret vs Xplor better. Here is a short introduction of both theme parks and what they're known for!
Xcaret Park
Xcaret is a water, theme, amusement, and eco-archaeological park packed into one place. The park is incredibly diverse with its attractions, including underground rivers, chapels, mansions, archeological sites, and more. Xcaret is one of the biggest theme parks in Mexico, so big that you would likely need an Xcaret park map to not get lost.
Xcaret Park has a rich history dating back to 1990 and is considered by many to be the definitive destination in Cancun. The name 'Xcaret' actually means 'small inlet' – referring to the portion of sea here that goes deep past the shore and into the land. Thus, the ancient Mayans who lived here used this area as a trading port.
The unique location and natural formation of Xcaret gives the Xcaret park many one-of-a-kind settings and sceneries. The area is also rich with Mexican history, which the Xcaret park duly celebrates through its cultural attractions.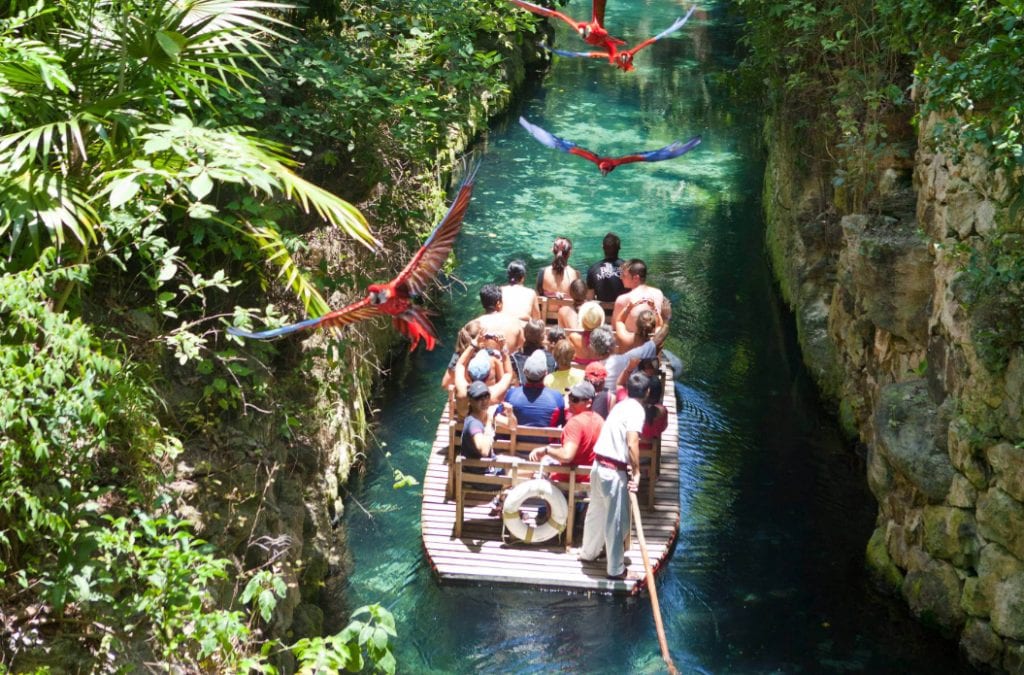 Xplor Park
Xplor is, like its name suggests, all about exploration and adventure. Its most distinct feature is the kilometers-long zip lines that lets you travel over the rich jungles of Cancun.
But there's more to Xplor, lots more. As you tire from swinging on the air, you can choose from a host of different activities here. Xplor's vibrant set of activities including riding an amphibious vehicle through the untouched jungles, rafting and swimming in winding underground rivers, exploring underground caverns, and more!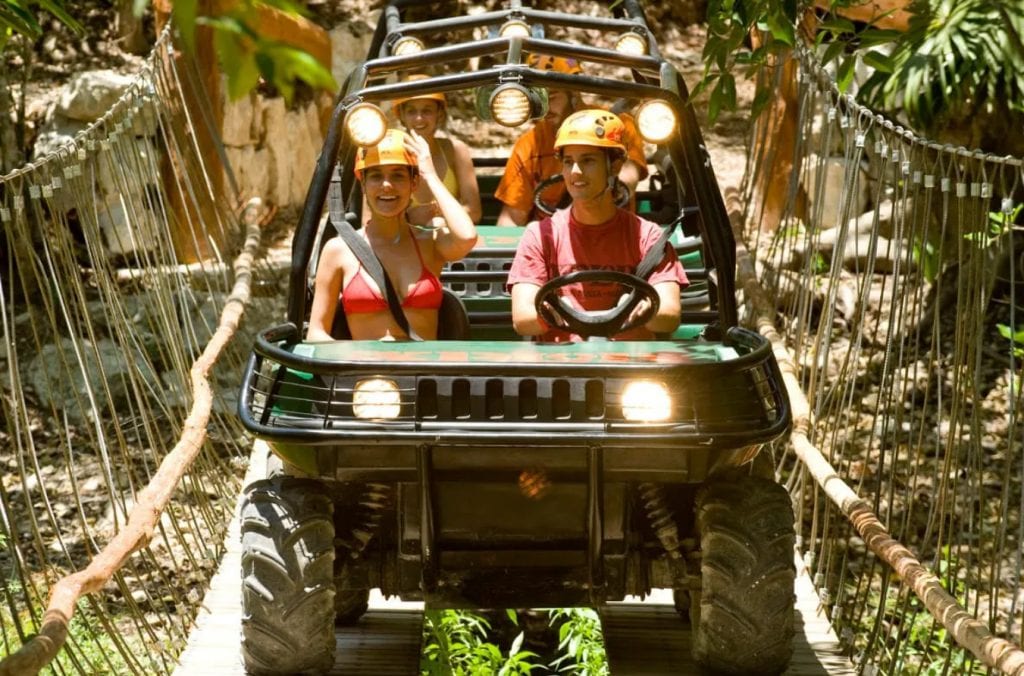 The park also offers some premium dining experiences, with 2 smoothie stations and a high-class buffet restaurant for you to lavish on after a long active day.
As you can see, both parks have quite the unique offering and are among the reasons why Xcaret experiences are totally worth it. To save on your next visit to either Xcaret vs Xplor, remember to use this Xcaret coupon code!
Extra discount June 2023
Xcaret vs Xplor: Direct comparison
Basic comparison between Xcaret vs Xplor
Given the uniqueness of each park, it is rather hard to fully compare the two. Like the saying goes, it all comes down to personal preference. However, we will attempt to give you a basic comparison of Xcaret vs Xplor as below:
Criteria
Xcaret Park
Xplor Park
Price
$119.99 (includes transportation, food & drinks) with 50% discount for children aged 5-11
$99.99 (for only entry without extras included) with 50% discount for children aged 5-11
Opening Hours
9:00am-5:00pm, Monday to Saturday
8:30am-10:30pm, every day
Main Attractions
– Swim in underground rivers.
– Admire the diversity of animal species (such as the Butterfly Pavilion, the Coral Reef Aquarium and the Island of Jaguars).
– Walk through the jungle.
– Presentation of Xcaret Mexico Espectacular (with more than 300 artists on stage).
– Archaeological sites.
– Equestrian show, Voladores de Papantla and many more attractions.
– Go through two circuits of 7 zip-lines each.
– Swim along 430 yards in the Stalactite River.
– Drive along 6.2 mile through two circuits with Amphibious Vehicles.
– Explore caves with stalactites and stalagmites.
– Enjoy an unlimited buffet and beverages

Who is it for? Xcaret vs Xplor
Beyond a basic comparison, you should also consider the kind of experience that Xcaret vs Xplor offers. While Xplor offers mainly adventurous activities like zip-lining, rafting, and expedition, Xcaret gives you a wider variety of activities. In short, Xplor is aimed at the adventurous type, whereas Xcaret is more family-friendly and is more open to everyone.
Xcaret vs Xplor: A conclusion
So there you have it, that was our comparison of Xcaret vs Xplor. While both of these parks are unique on their own, you should be the one to decide which suits you and your family. And if you've already decided, grab this Xcaret promotion code right now to save on your coming trip!