How to apply promo code
Step 1: Shopping at sendusmasks.com and go to the shopping cart
At the checkout page, you will see the total price and discount price displays if you purchase more than two masks or more.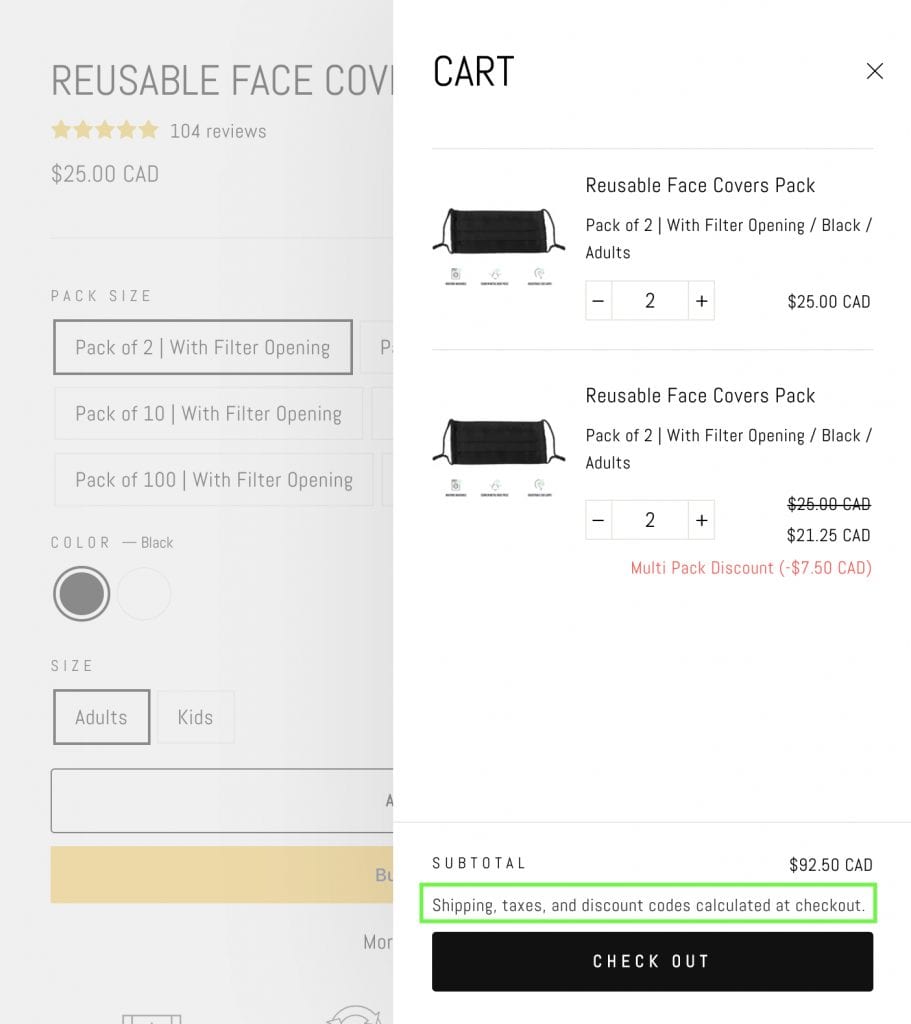 Step 2: Use or apply a promo code
At the right bottom of the checkout screen, look for "Discount code"
Enter or paste your code
Click apply or press enter. If your code is valid, the new price will show as example image below
Continue to fill your address information
Check your shipping fee.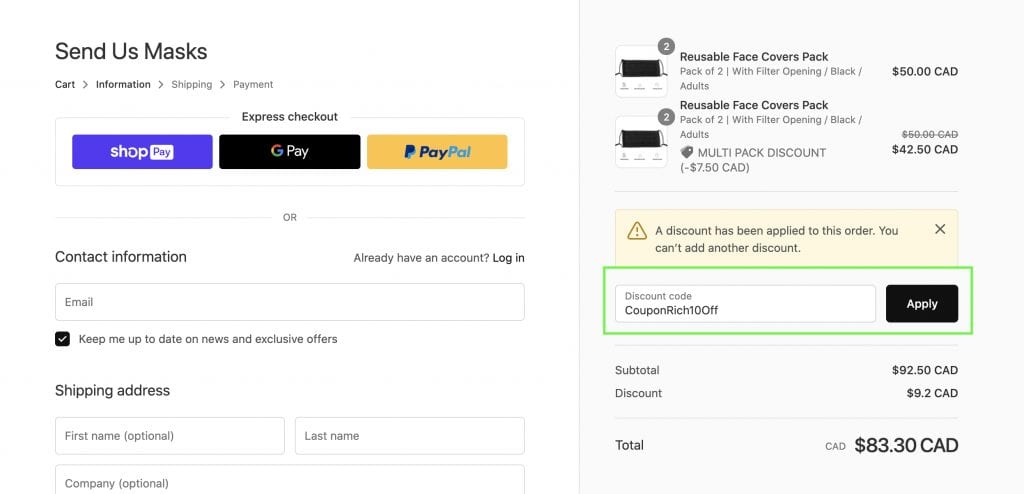 apply discount code at checkout
Find new code if you see the notice "Enter a valid discount code". This code might no longer apply. You can find more information in the promotion terms.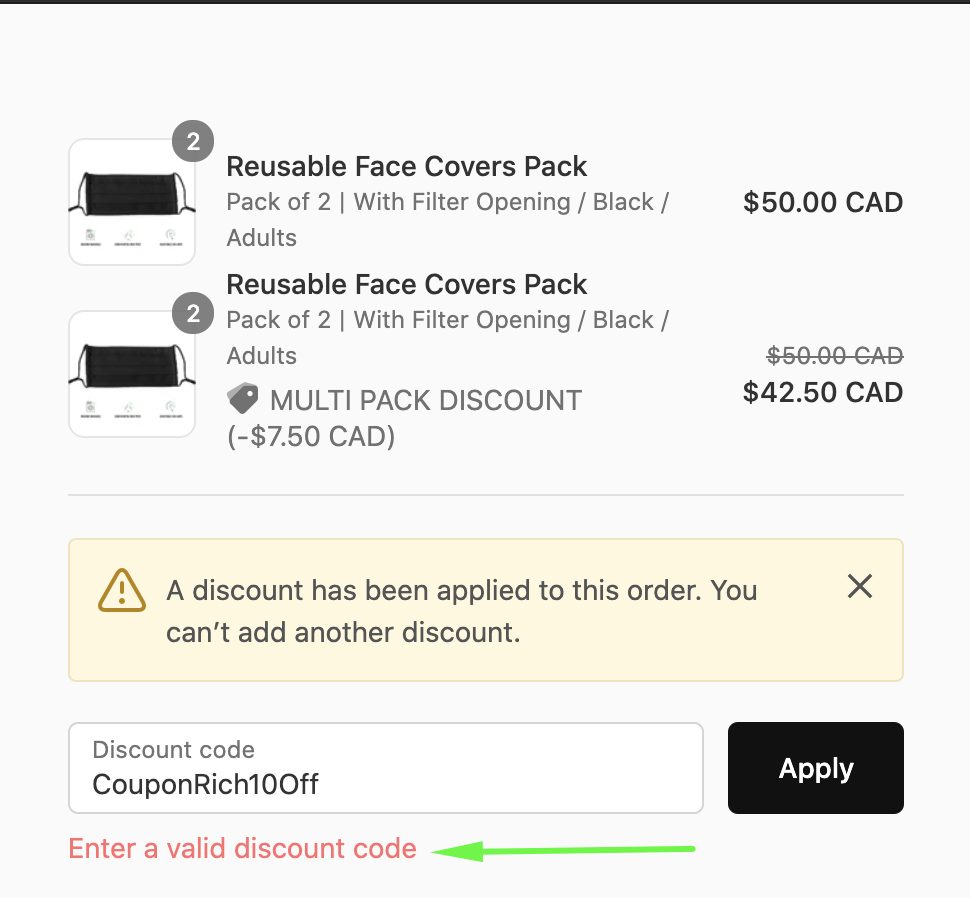 Best SendUsMasks Coupons, and Promo Codes 07/2020
| | | |
| --- | --- | --- |
| Code | Description | Expires |
| MYBARGAINBUDDY** | 10% Off Any Orders + Free Shipping US & Canada | Expired |
| YMD1Y0755G** | 10% Off | Expired |
| DEAL | Now Offering Free Shipping Deal | Ongoing |
| DEAL | Deal – Reusable Face Covers Pack Starting at $19 | Ongoing |
FAQ's for SendUsMasks
How long does SendUsMasks Ship?
Shipments have tracking information with estimation time: - USA: 2-6 days via USPS - Canada: 1-5 days via Canada Post
Does SendUsMasks Offer Discounts?
In addition to SendUsMasks.com's sales throughout the year, customers always get free shipping within USA and Canada.
Can I Use more than one Promo Code at SendUsMasks?
No, you only use one code per order. However, when you purchase sales or promotional offers, you can try using code at checkout to saving more.